Rebecca and I spent more than a year finding, visiting, and tasting great coffee in New York City. Here's a list of our absolute favorites. Our search was focused around the Upper East Side, but luckily some of these cafés can be found throughout the city (see map at the bottom).
We selected the coffee shops first and foremost by the quality of the espresso offerings — looking for taste, steamed milk texture, consistency, and serving aesthetics. A second factor we took into account was food offering — every great cappuccino deserves an equally delicious cornetto or biscotto to go along with it.
(Note: the following cafés aren't listed in any particular order — we think they are all great in their own right).

Da Capo Aperitivo e Caffè
Da Capo replicates the Italian café experience detail by detail.
It holds a very special status on my list of NYC cafés — it's my favorite spot to hangout, grab a cappuccino, talk to the regulars, and even get some work done. Plus, the baristas here are all super cool, prompt, and good people.
The coffee at Da Capo is imported from Castel Maggiore (a small city near Bologna, Italy) and is roasted to an incredibly dark but smooth roast. Unlike Starbucks, which was originally inspired by the cafés in Florence, Da Capo stays true to its origins and only serves Italian espresso drinks in proper Italian fashion, keeping a flavor profile that is smooth, velvety, and a little milkier than the average NYC cafe.
Coffee and sweets are the best of lovers, and Da Capo succeeds in that match-making. They bake fresh cornetti (croissants) onsite every morning and also offer a daily selection of Dough Donuts (made offsite). They have a few other secrets, like apricot or chocolate-filled frollo, an Italian cookie that all the little kids get when they show up with la mamma on early weekend mornings.
Da Capo also serves a selection of panini that are pressed for a few minutes until they reach toast nirvana. My personal favorite is the prosciutto, mozzarella, basil, and tomato panino, but a mozzarella and prosciutto on brioche makes a good snack as well.
Did I mention they also have a bar that serves Italian wine, beer, and liquor? Try an Aperol Spritz or a Negroni, classic Italian cocktails.
Finally, Da Capo does have a very small, yet very good dinner menu, including classics like pasta arrabiata and ravioli that are carefully cooked to al dente perfection.
Truly, you must make the trek to their 96th & Madison location — they've got plenty of tables in the back, and a long coffee bar where you're likely to find yours truly.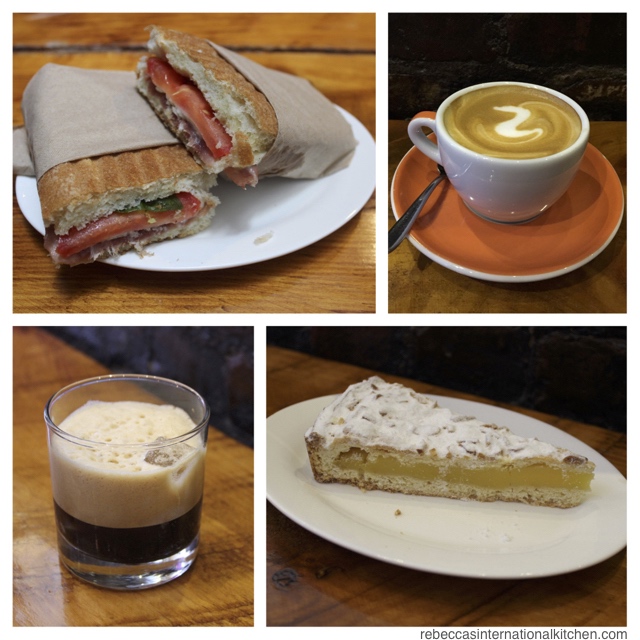 Da Capo Aperitivo e Caffè
1392 Madison Ave
Upper East Side
Tel: (646) 707-0684
Website
Bluestone Lane
This NYC coffee chain has an ideal location on 5th Avenue, just across from Central Park in a small but beautiful gothic chapel that adjoins the Church of the Heavenly Rest. There is also outdoor seating — a perfect spot for dog-owners and outdoor coffee drinkers looking to get buzzed and socialize al fresco.
Bluestone's espresso is extremely consistent, with caramel notes and a mastery for milk textures and latte art that never fail to please its customers. They are rather creative with their espresso offerings, which includes the famous Aussie flat-whites, but also more potent drinks like the magic (a double ristretto cappuccino).
Bluestone Lane's founder Nicholas Stone is originally from Australia, but now calls New York City home. When he first arrived to NYC, he missed having a place where he could find great coffee with healthy and delicious food pairings. Although their West Village location offers a much larger menu, my favorite Upper East side spot has the essentials. Don't know what to get? Try the brekkie board — a small serving of chia pudding and a small serving of their famous avocado toast, and you won't be disappointed.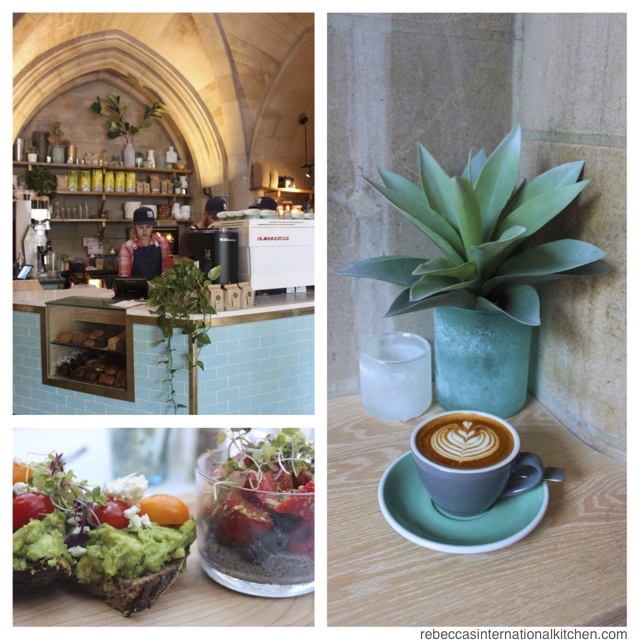 Bluestone Lane
2 E 90th St
(next to The Church of the Heavenly Rest)
Upper East Side
Tel: (646) 869-7812
Website
Birch Coffee
If you happen to get off at the 59th street stop on the 4/5/6 train and are in need of a caffeine pit-stop, look no further than Birch on 62nd and Lexington. Their espresso drinks are comparable to Bluestone's with a sweet, caramelly, and consistent créma, though the beans and roasting they use move the flavor profile slightly toward the strong, bold, eyebrow-raising morning jet fuel that will get you moving toward your next stop.
If you're tired of hearing about espresso (which means we can no longer be friends), Birch also displays a Kyoto-style cold brew that they make in the elegant and tall, lab-experiment setup they have in the corner. They sell Dough Donuts, which, as any New Yorker will attest, a great pairing with any coffee. They also have a few other baked goods and juices for the days when you have a weak stomach.
This location is quite small, though they have a short seating bar (for 6) as well as a bench outside. That's what makes it special (especially on the Upper East Side), though I'm always surprised the baristas don't get a little claustrophobic back there. Oh well, they get to make coffee all day.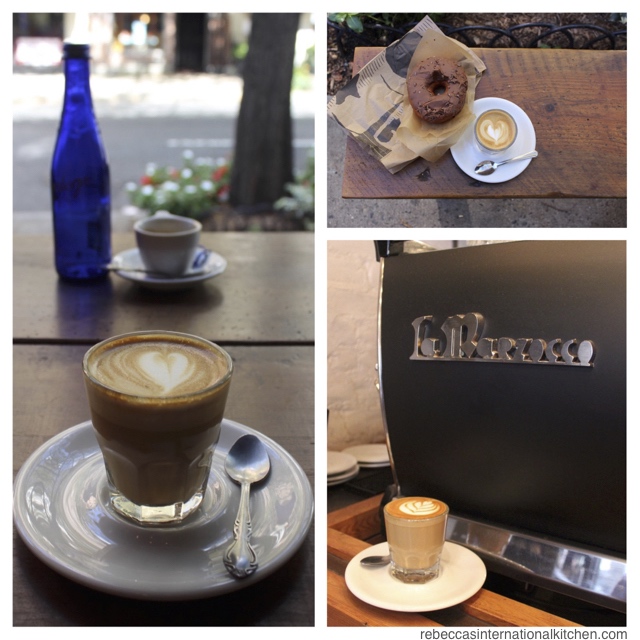 Birch Coffee
134-1/2 E 62nd St
Upper East Side
Tel: (212) 840-1444
Website
Oslo Coffee Company
Brooklyn-based OSLO Coffee Roasters opened a small but cozy neighbourhood location on 75th street where friendly baristas work wonders to bring you a smile, pleasant conversations, and solid espresso drinks. They do an excellent cortado, perhaps one of the best in the Upper East Side, managing to pour decent art inside the small gibraltar glass that cortados call for. (It's usually harder to draw decent latte art in a smaller cup).
They also offer magpies, almond crossaints, and several other sweet goodsies. Yum.
There is a long corner bench inside that can fit 4 – 5 people; patrons often pick up one of the newspapers there and sit to read quietly. Others exchange hushed but friendly words to avoid bothering the readers. I've met long-time artists there (a succesful but grumpy sculptor, actually) and tourists searching for that elusive uptown cafe that none of their buddies have been to.
Oslo Coffee Company
422 E 75th St
Upper East Side
Tel: (718) 782-0332
Website