Eating, Traveling, and Having Fun in Mar del Plata
Whether I'm visiting a new country or bumming in my hometown, eating is one of my favorite things to do. Since moving to Argentina, the food-lover in me has had a blast. I've loved exploring food markets, eating local specialties, and learning to cook my favorite dishes.
If you should ever find yourself in Mar del Plata, Argentina, here are some of my favorite food experiences to help inspire your own food journey.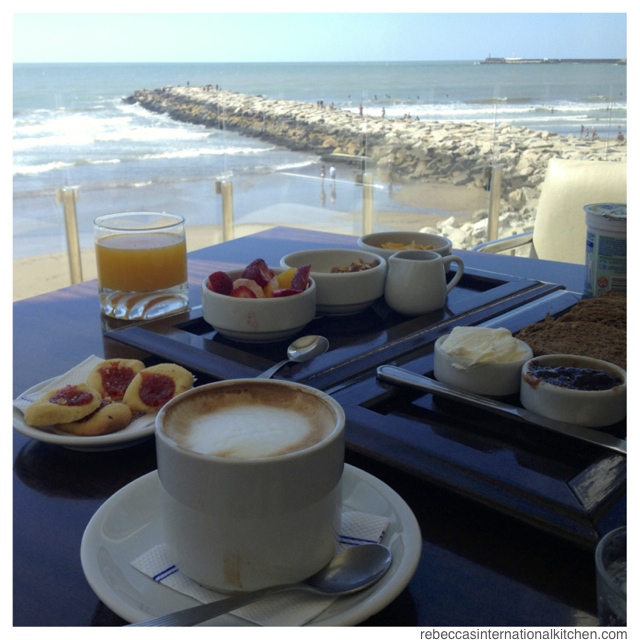 1. Buy Peanuts from the "Alf" Cart
Nothing quite says "Welcome to Mar del Plata" like the "Alf" cart that's been serving beach-goers pochoclos (popcorn), algodón azucarado (cotton candy), and garrapiñada (sugar-coated peanuts) since 1960. Usually positioned next to the iconic sea lion sculptures, this classic establishment has served generations of marplatenses and tourists alike. Buy a bag or two of roasted, sugar-coated peanuts (AR$10 each) and enjoy a walk along the coast.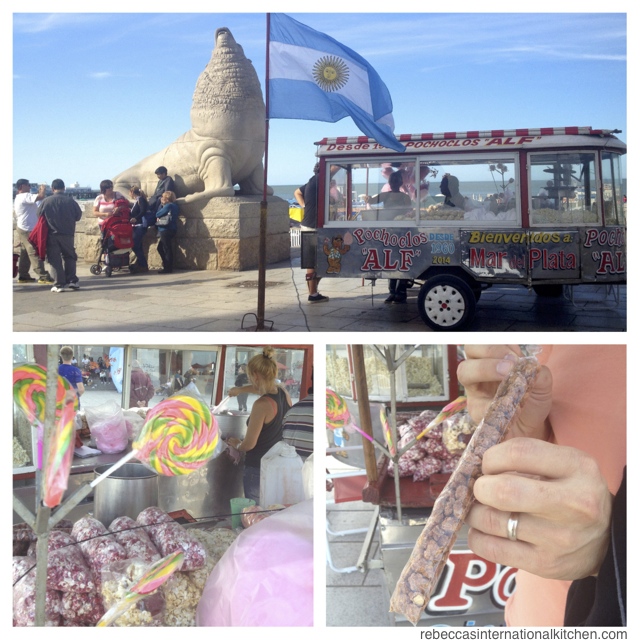 2. Have a Smoothie by the Sea
I don't think this place has a name, or if it does, I don't know it. But what's in a name anyway? This place, next to the Torreón, has inexpensive licuados (smoothies) and an amazing view. Just walk up to the bar, order a licuado, grab a waterfront table, and kick back for as long as you want. They also have pretty decent chicken milanesa sandwiches, choripan, and french fries if you are in need of a snack.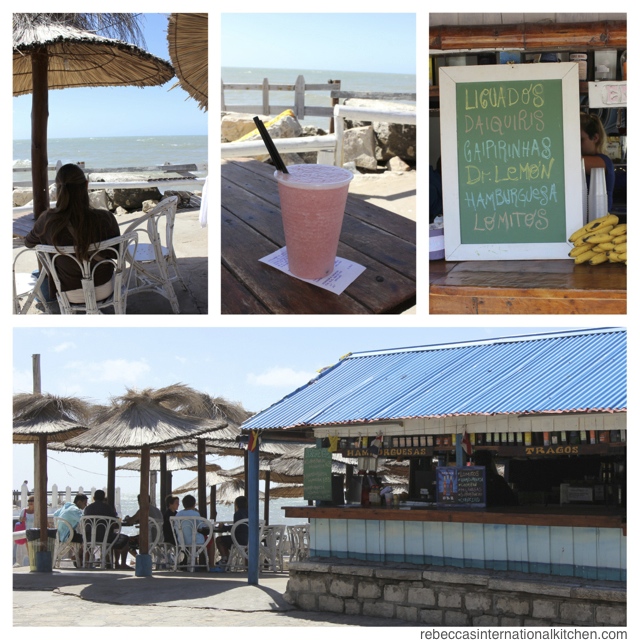 3. Eat a Box of Havanna Alfajores
Well, maybe you shouldn't eat the WHOLE box in one sitting, though they are irresistible. These chocolate-covered, dulce de leche filled cookies are heavenly. Though there are different brands, Havanna is the largest, most well-known producer of alfajores. Opened in 1948 in Mar del Plata, there are now 10 Havanna stores, 7 Havanna cafés, and 2 production facilities in Mar del Plata. Although Havanna Alfajores are now available in Buenos Aires and are increasingly being exported to other countries, there is something special about eating them in their hometown.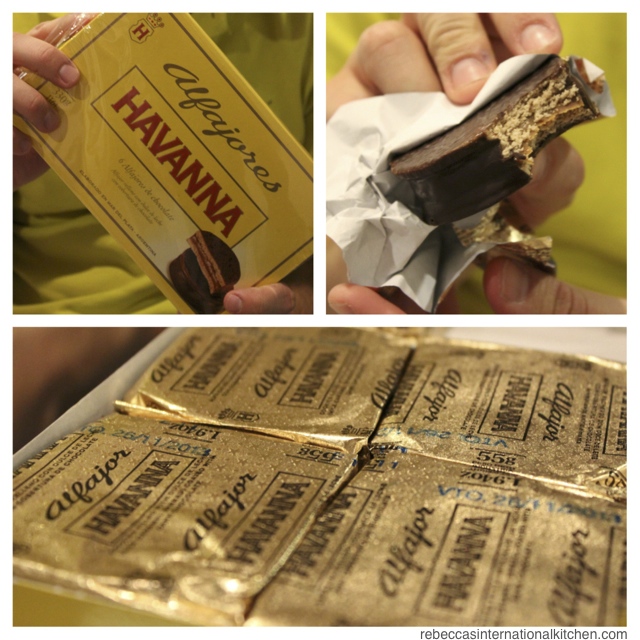 Some other great producers of alfajores from Mar del Plata to try are Balcarce, El Condor, and Confitería Boston.
4. Try Argentina's Best Medialunas
Just as Argentina's best alfajores are made in Mar del Plata, so are the country's best medialunas (croissants). There is a noticeable difference in quality, taste, and texture between medialunas in Mar del Plata and elsewhere. Even though it's difficult to pin-point exactly what makes them so much better than other places, I've been told that the medialunas made in Mar del Plata are superior because of the water here. Legend has it that one bakery even tried transporting water from Mar del Plata to Buenos Aires to make their medialunas. While not everyone agrees on the details of the story, there's certainly no argument that the medialunas here are delicious. And addicting.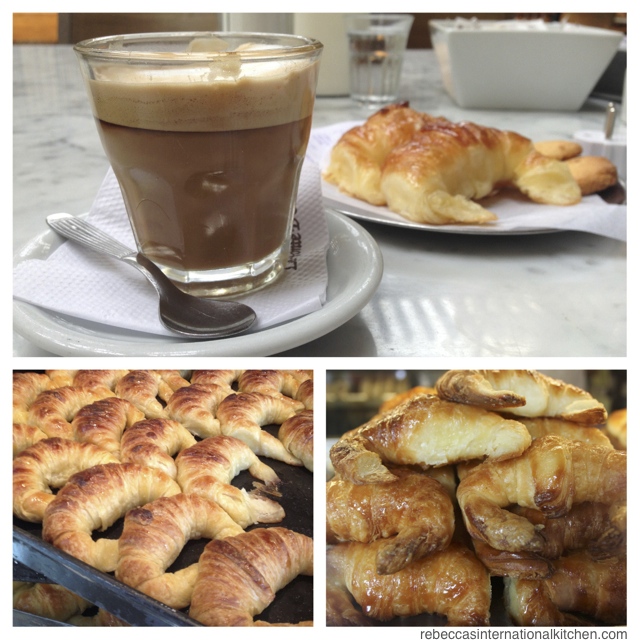 5. Have Ice Cream Delivered—because you can!
I don't know of any ice cream delivery places in Dallas; in the past, when I got a craving for ice cream, I had to go to the store and buy a gallon of Blue Bell myself. So when my husband suggested we get helado  (ice cream) delivered to us late one night, I seriously doubted it could be done. Who would deliver a $5 tub of ice cream to us at 11:00 p.m. on a Sunday? As it turns out, just about every ice cream shop will. This was a seriously dangerous discovery.
Be sure to try some (or all) of the dulce de leche flavors. These alone are worth the trip to Argentina. Delicious.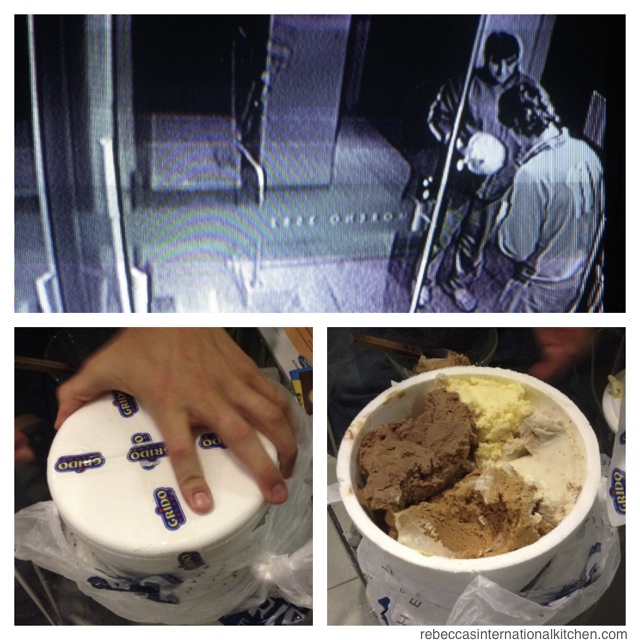 6. Pick Up a Pizza from La Nieve
This traditional pizzeria is a family-friendly favorite in Mar del Plata. Though there is only one location (near Los Gallegos Shopping), it is a huge two-story restaurant. While there is usually a line out the door, it moves pretty quickly. You can order pizzas and empanadas to eat there or to take home.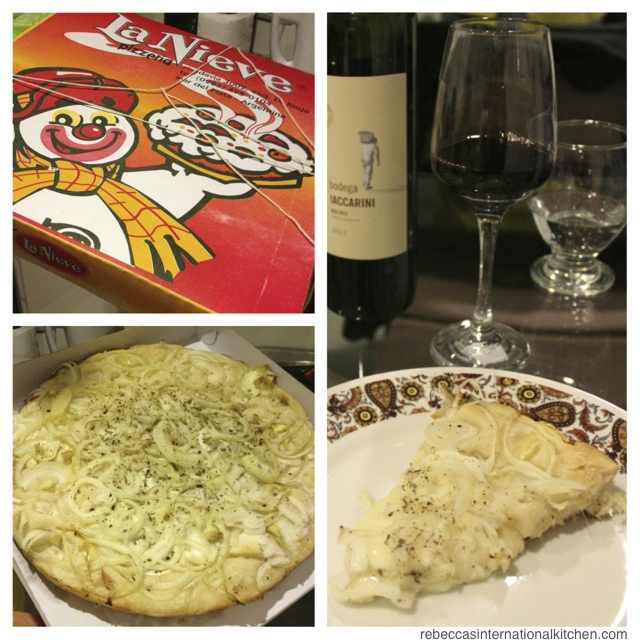 La Nieve will always be special to me because it was our first meal when we moved to Mar del Plata. My husband's favorite is the fugazzeta pizza (pictured above). Even though the idea of a pizza covered entirely by cheese and onions didn't sound that great to me at first, I found that I love it as well.
So, whether you're walking La Diagonal or shopping at Los Gallegos, stop by La Nieve and grab yourself a slice.
It may seem like a strange idea to make your own empanadas when you can easily buy them at any bakery or restaurant. However, making them yourself allows you to really appreciate the work that goes into each empanada. It's also a fun group activity. One of my favorite memories is making empanadas with my husband, his sister, and her boyfriend, sitting around the table, talking, and filling the tapas with meat. Plus, you'll be rewarded for all your hard work, because homemade empanadas are the best. So, go buy the ingredients, wrangle up some friends, and have fun learning how to make your own empanadas.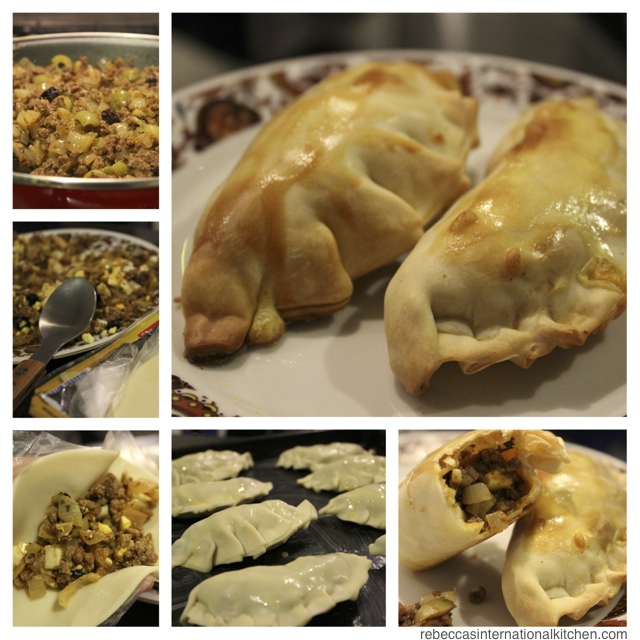 8. Go to an Asado
While there are many restaurants that serve amazing asado (barbecue), there is nothing like going to the country and experiencing the all-day version of "grilling out" Argentinian-style.
The day begins early in the morning by building a large fire, then letting it burn down until it provides a constant, high heat. The meat, seasoned only with salt, cooks for several hours. Meanwhile, empanadas are made and a salad is prepared. Guests bring desserts and side dishes. There is more food than it seems can be eaten. After lunch is served, everyone sticks around for coffee and dessert. Later on, mate is passed from person to person. Then coffee and dessert again. Everyone sits around, visiting and taking in the country's beauty. People stay through dinner, eating leftovers from lunch. No one is rushed to leave, only to stay and talk and enjoy. This is a true asado, as can only be experienced with friends and family.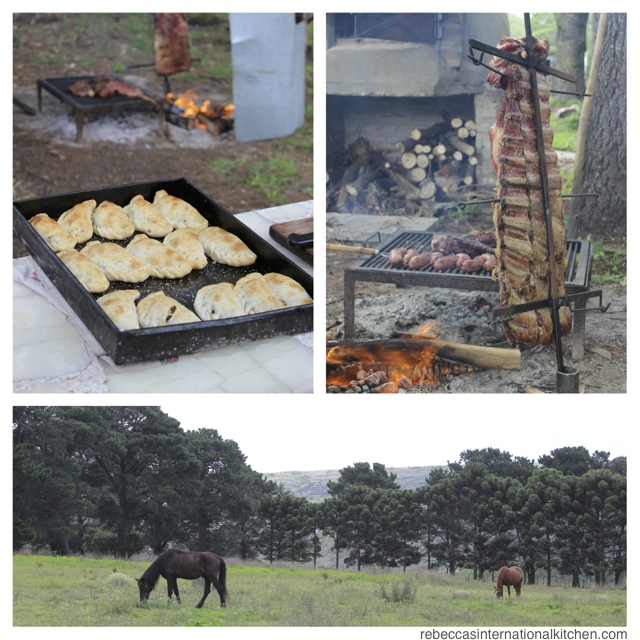 To get invited to an asado, try to make friends with locals, express your interest in Argentine culture, and ask what you can do to participate. It also couldn't hurt to mention the homemade dessert you're famous for back home.
9. Compare Mar del Plata's Best Café Chains: Boston & La Fonte D'Oro
While there are many cafés in Mar del Plata, two of the most successful chains that call "the Happy City" their home are La Fonte D'Oro and Confiteria Boston. Although they are not found anywhere else outside of Mar del Plata, together, there are 14 locations around the city. While in Mar del Plata, be sure to check them both out to decide which one you prefer.
La Fonte D'Oro boasts that it has "the best coffee in Mar del Plata". However, they don't just have great coffee. Stop by for a wide range of lunch and dinner options, as well as desserts and non-coffee drinks. Since opening its doors on San Martin and Cordoba in 1966, they have opened another 7 cafés throughout the city. With key locations in front of the Casino Central, on the high-end shopping street of Güemes, on the bar-hopping street of Alem, at the Museum of Contemporary Art, and in Los Gallegos Shopping, it's easy to find a La Fonte D'Oro close by whenever you're in need.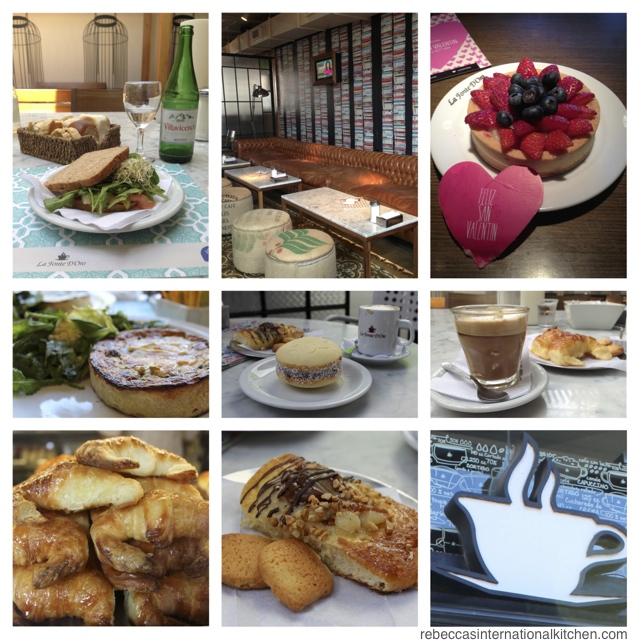 Me gustaría… (I would like…)

Breakfast/Merienda: Un cortado en vasito y cheesecake de frutos rojos
(An espresso-based coffee with milk in a small glass and cheesecake with berries)

Lunch: Un licuado con frutilla y banana con agua y un sándwich de salmón
(A strawberry and banana smoothie made with water and a salmon sandwich)
However, La Fonte is not your only choice. For wherever there's a La Fonte, there's surely a Confitería Boston nearby.
Confitería Boston opened its doors in 1958 on Buenos Aires and Cordoba, in front of the Casino Central. This café will take you back in time with its dark wood paneling and antique light fixtures, so it's well worth the visit. However, if you're not close by to the original, there are another 5 locations you can check out: on Güemes, in Los Gallegos Shopping, on Diagonal Pueyrredón, across from Playa Varese, and on Constitución.  Priding themselves as the "Confectionery of Good Things," they have scrumptious desserts not found anywhere else, as well as delicious coffee to accompany the sweets.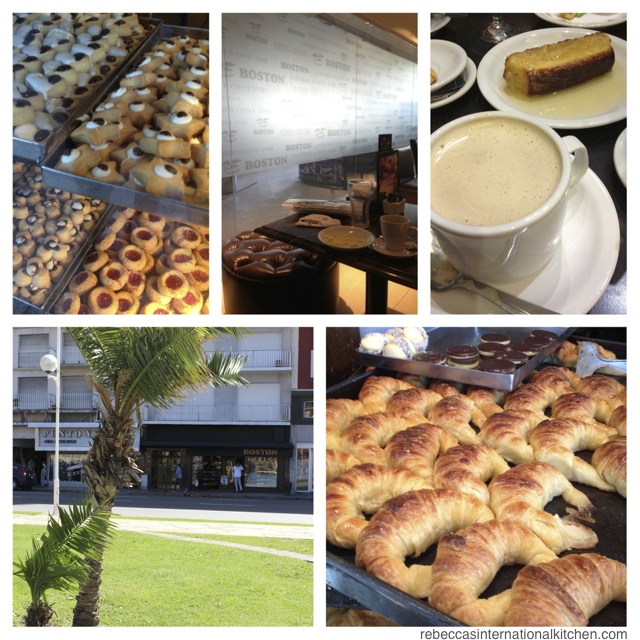 Me gustaría… (I would like…)

Breakfast/Snack: Un café con leche y un borrachito
(A latte and a pastry "drunk" in syrup)

Lunch: Un licuado con durazno y jugo de naranja y unos tostados con jamón, queso, y tomate
(A peach smoothie made with orange juice and a grilled cheese sandwich with ham, cheese, and tomato)
So have fun checking them both out. Compare the coffee, the medialunas, the many tasty pastries, the atmosphere, and the service. Whichever café you favor, it's good to know that there's no shortage of great coffee shops in Mar del Plata.
10. Go to a Roadside Produce Market
If you drive fifteen minutes outside of Mar del Plata, you will immediately be hit with vast expanses of farmland. This region of Argentina grows many potatoes, peppers, lettuce, garlic, onions, pumpkins, tomatoes and carrots. These products are then brought into the city and distributed to the produce stores and grocery stores. However, many people make the short drive to buy their fruits and veggies from roadside produce markets instead. It's really interesting to see the variety offered at these stands, and is worth visiting on the way back from a day trip to Sierra de los Padres.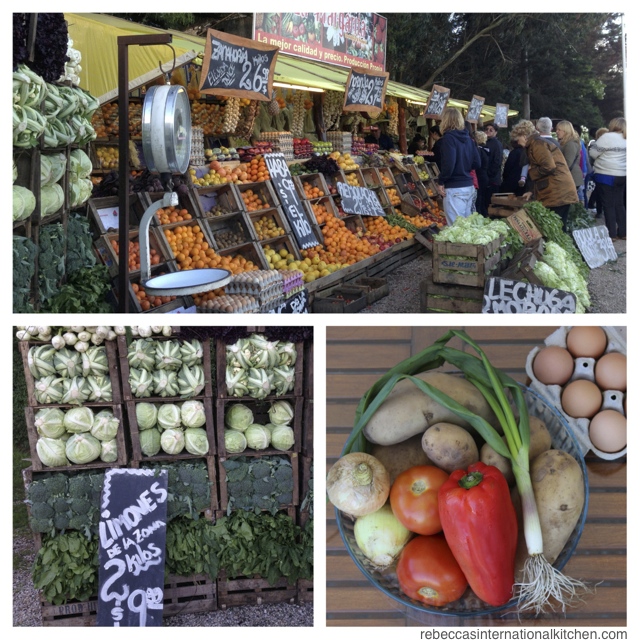 11. Eat Squid From the Port of Mar del Plata
Freshly caught and brought by the tons to the port of Mar del Plata, it's hard to find fresher squid. Take advantage of it! Fried calamari is a great dish to try in local restaurants, and it's also easy and fun to make at home. I also like cooking the tentacles in tomato-based stew. Although a little off-putting to look at, squid dishes can be incredibly tasty.
Whether you try some in a restaurant or buy it fresh and cook it yourself, definitely don't leave Mar del Plata until you've eaten squid at least once.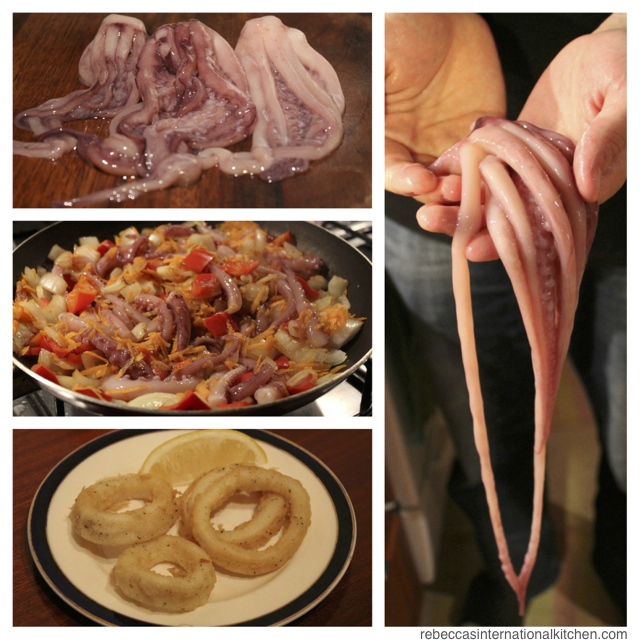 To learn more about the history of Mar del Plata, my favorite things to do, and the best places to eat, check out my other articles about Mar del Plata.