If you ever find yourself in Abilene, Texas, whether visiting for a while or just passing through, there are a handful of dining experiences that you shouldn't miss. From old-fashioned drive-ins to newly opened wine bars, here are my favorite spots that I look forward to returning to each time I visit.
Larry's Better Burger
The first stop I always make upon arriving in Abilene is to Larry's Better Burger, an old-fashioned hamburger stand where my grandpa, Larry Olney, has been flipping out Abilene's best burgers for nearly 50 years. To order, you have to walk up to one of the windows where you'll most likely talk to Larry himself. Tell him what you want, then return to your car until he calls your number. While there's no place to sit but the inside of your own car, this somehow makes the drive-in dining experience complete.
I always get the large cheeseburger and an order of tator tots, making sure to save room for a scoop of Larry's homemade ice cream. Other favorites include the french fries which Larry cuts fresh each day, the chicken strips, and the milk shakes. Though it may not look like much, Larry's Better Burger in an Abilene institution. Be sure to stop by, and don't forget to tell Larry that Rebecca sent you.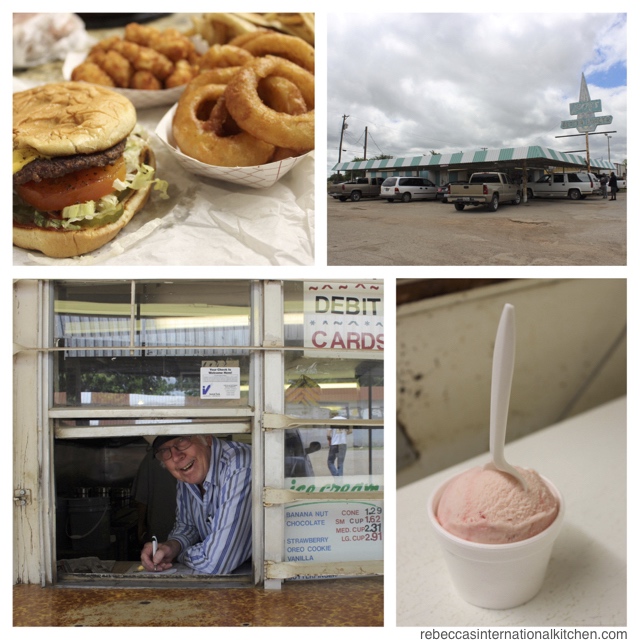 Larry's Better Burger
1233 N Treadaway Blvd.
Abilene, Texas
(325) 677-6801
The Mill Wine Bar & Event Venue
After dinner, head over to The Mill Wine Bar & Event Venue for drinks in the coolest wine bar in town. The Mill was originally built in 1910 and operated as a feed, hay, and grain mill. However, the building sat abandoned for many years until 2013 when the entire facility was renovated. It is now an event space for weddings and private parties as well as a wine bar open to the public Wednesdays through Saturdays.
The Mill's indoor bar has a large menu of wines that can be purchased by the glass or by the bottle as well as a rotating selection of craft beer on tap. They also offer a few appetizers and desserts to pair with the drinks. Favorites include the Cheeseboard and the Cakeball Sampler. Outside, the old grain silos on the property have been converted into gazebos, with tables and chairs surrounding a brilliant fireplace in the center of each. There is often live music to be enjoyed outside, making this the perfect after-dinner date spot. Order a drink, grab a blanket, then pull up a chair to the fire and enjoy the evening.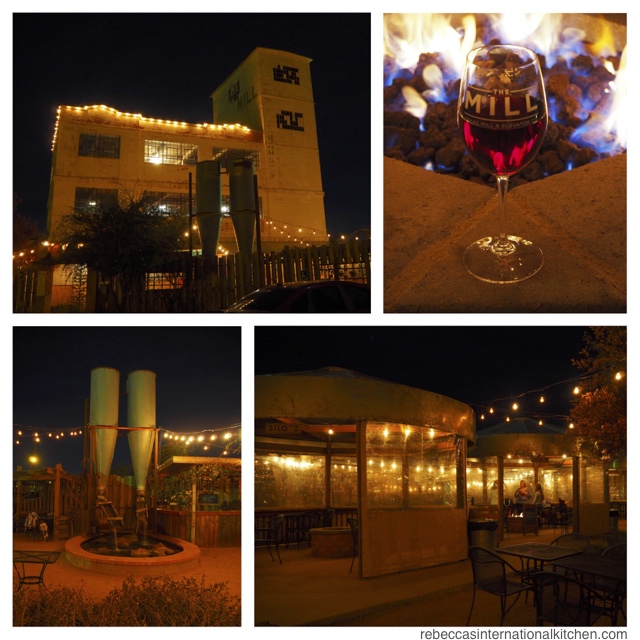 The Mill Wine Bar & Event Venue
239 Locust St.
Abilene, Texas
(325) 788-0360
Website
Abi-Haus
Get a sense of how hip Abilene can be at Abi-Haus, where the vibe is cool, the people are welcoming, and the food and drink are unbeatable. With inventive brunch, lunch, and dinner menus as well as delicious cocktails and craft beers, you'll want come back multiple times during your stay in Abilene.
Abi-Haus brings new flavors to the Abilene food scene with lunch dishes such as the Salmon Tacos and Salmon BLT. For dinner, try the Abi-Burger or any of the entrees. Order some side dishes for the table to share, and don't forget to check the blackboard for daily specials. Be sure to go for lunch or for an early dinner, as this is one of the hottest spots in town and fills up quickly.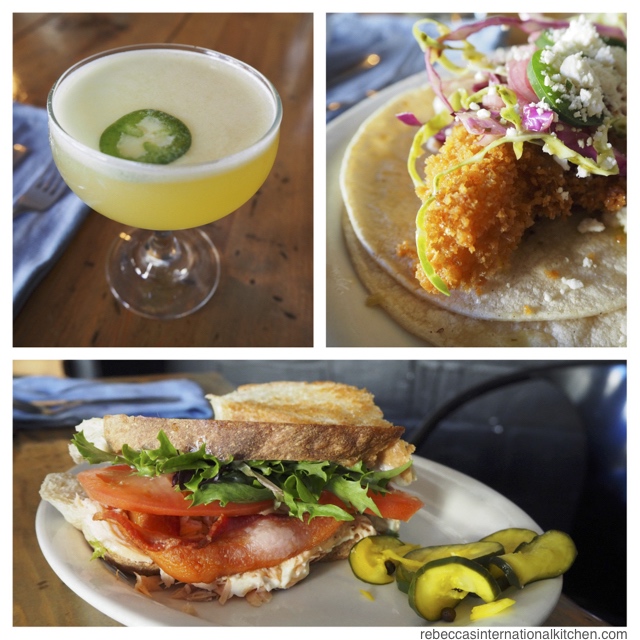 Abi-Haus
959 N 2nd St.
Abilene, Texas
(325) 672-7452
Website
Perini Ranch Steakhouse
A trip to Texas wouldn't be complete without a proper steak dinner. Perini Ranch Steakhouse is a local favorite, a place for special occasions, a hearty meal, and a nice bottle of wine. Located on the Perini Ranch in Buffalo Gap, you'll need to drive 15 minutes from Abilene, but it will be well worth the effort.
Begin the meal with an appetizer of Quail Legs or Jalepeño Bites. The steak dinners, though somewhat pricey, come with a salad and choice of vegetable and will not leave you hungry. My favorite is the Peppered Strip Steak, a lean strip crusted with peppercorns and cooked to perfection over hot mesquite coals. If you still have room, complete the meal with the Perini Ranch Bread Pudding with Jack Daniels Whiskey Sauce.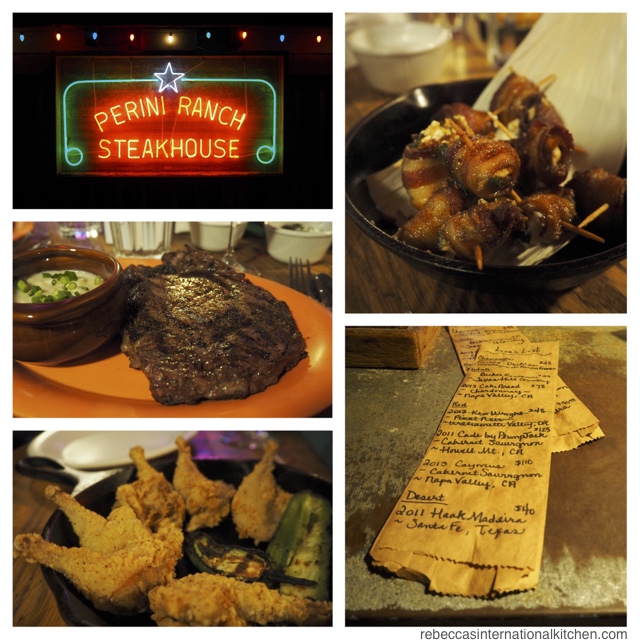 Perini Ranch Steakhouse3002 FM 89
Buffalo Gap, Texas
(325) 572-3339
Website
Additional Recommendations:
Hickory Street Cafe – A cute lunch spot that serves sandwiches, salads, and quiche. It's known for its tasty chicken salad and zucchini bread.
Cypress Street Station & Abilene Brewing Co. – A great place for lunch or dinner, with a small on-site brewery.
Lytle Land and Cattle Company – Another great restaurant for a Texas-sized steak dinner. They also have great chicken-fried steak, as well as chicken and seafood entrees.
Szechuan Chinese Restaurant – An American Chinese restaurant that is always open, even Christmas Day. Great for lunch or dinner.
Guitars & Cadillacs – A classic Texas dance hall; a great place to go to watch Texans two-step. The bar serves the basics, but don't expect incredible cocktails. Grab a beer and enjoy the free entertainment.
Monks Coffee Shop – With a lot of seating options, this is a great place to chill out. They have quite a few coffee options as well as loose-leaf teas.