The first time I tried wine from Bodega Gimenez Riili was during my birthday trip to Mendoza two years ago. I chose to celebrate at Estancia La Alejandra, a ranch at the foot of the Andes Mountains, with a day that included a cooking class, horseback riding, and drinking wine. Our gaucho hosts served us Buenos Hermanos Malbec from Bodega Gimenez Riili, which paired perfectly with the empanadas we had just learned to make. Two years later, I had another Malbec by Bodega Gimenez Riili and the name forever solidified in my mind.
Driving through the Uco Valley this past weekend to scout out different wineries, I saw a sign for Bodega Gimenez Riili and knew I had to stop by. Wine tastings are by appointment only, so I made a reservation for later that afternoon.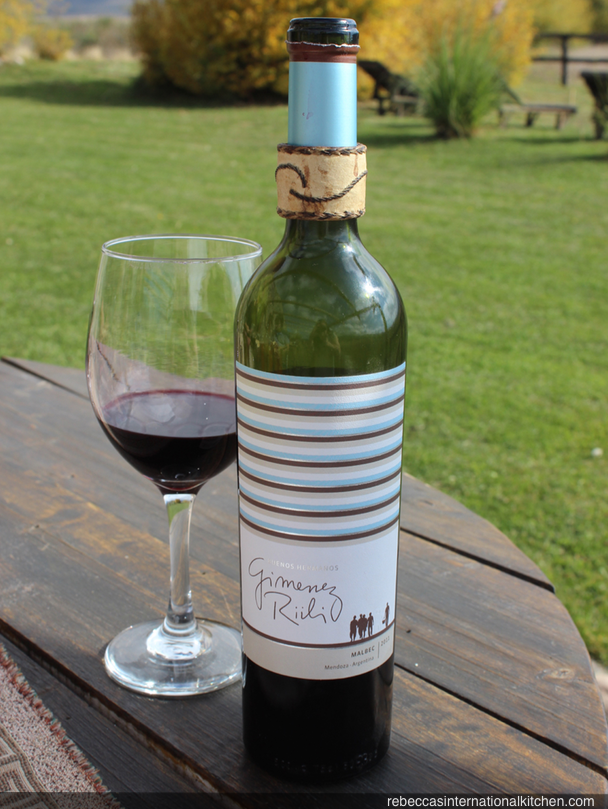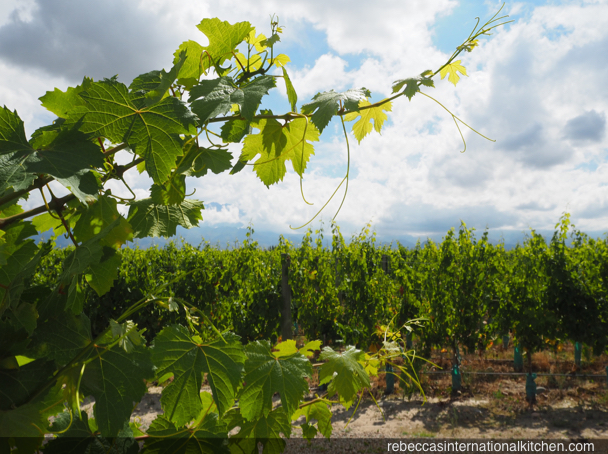 About Bodega Gimenez Riili
Bodega Gimenez Riili is a family owned and operated winery in the Uco Valley. Every detail at this winery, from the wine labels featuring the family's silhouette to the names of the wines, demonstrates how truly important family is in their business. Even strolling through the property feels like being in a friend's beautiful backyard, complete with gardens, pond, and river.
Wine Tasting and Tour
The English tour is typically short and sweet, lasting no more than thirty minutes. It began with a refreshing glass of Rose de Malbec while the guide discussed Bodega Gimenez Riili's different vineyards. In addition to their vineyards in Maipú and in the Uco Valley where they grow their red wine varietals, they have a vineyard in the Famatina Valley in La Rioja that they use for their Torrontés.
If you're interested in tasting wine in production, you'll enjoy this tasting. We sampled the Buenos Hermanos Bonarda directly from the tank, a fresh red wine. Then, we tasted a barrel sample of the Paderes Dedicados Cabernet Franc, a red wine with notes of cinnamon, chocolate, and green pepper.
We retired to the tasting room for the remaining wine tastings: Buenos Hermanos Torrontés, Buenos Hermanos Malbec, Gran Familia Malbec, and Joyas de Familia Blend. These are each paired with a bit of cheese, fruit, and nuts, which I thought was a nice touch. I especially appreciated the homemade empanada after a long day of wine tasting.
Overall, the wines were delicious, the food pairing was a hit, and the guide was very friendly. The only way to improve the experience would be to stretch it out over a longer period of time. We tried seven wines in thirty minutes, with each wine being poured in rapid succession. Next time, I would like to try the lunch Bodega Gimenez Riili's restaurant, my favorite way to try new wines.
Bodega Gimenez Riili
Website
Tel: 0261 153470392
Ruta 94 s/n
Tunuyán
Open Daily from 10:00 a.m. to 5:00 p.m.
Reservation required
Planning a trip?
Check out all my articles about Mendoza here!