While wine tasting in Mendoza, consider making one of your winery visits a lunch stop as well. There are many wineries that boast excellent on-site restaurants, and one of my favorites is Bodega La Azul in the Uco Valley. La Azul specializes in traditional Argentinian parilla and offers a 5-course meal paired with their own wines.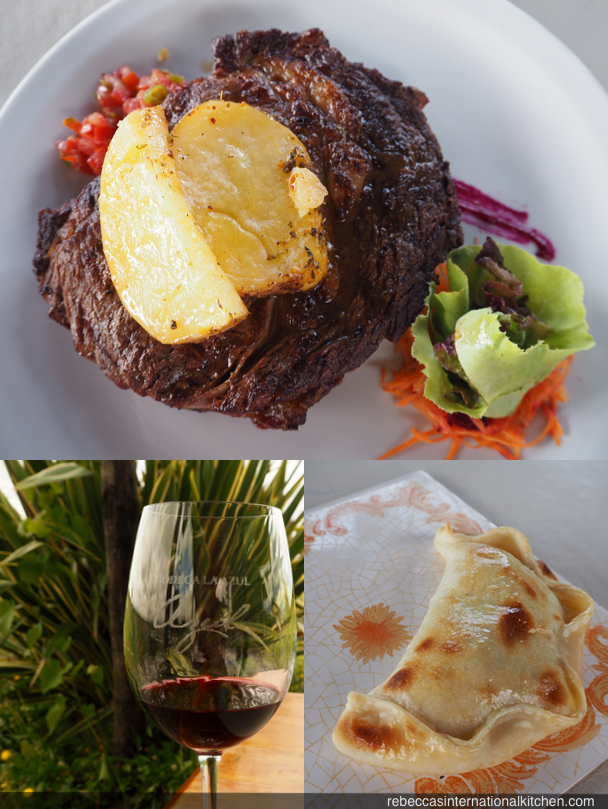 About Bodega La Azul
Bodega La Azul is a family owned and operated winery that has been growing grapes for more than sixty years. For most of that time, the family focused on growing and selling grapes to larger wineries such as Trapiche and Chandon. Then in 2003, the family began producing their own wines as well. They now produce 75,000 bottles a year, making them the smallest winery in the Uco Valley. Though small, the winery takes pride in being 100% Argentinian-owned (with no foreign investors), one of the few in Mendoza.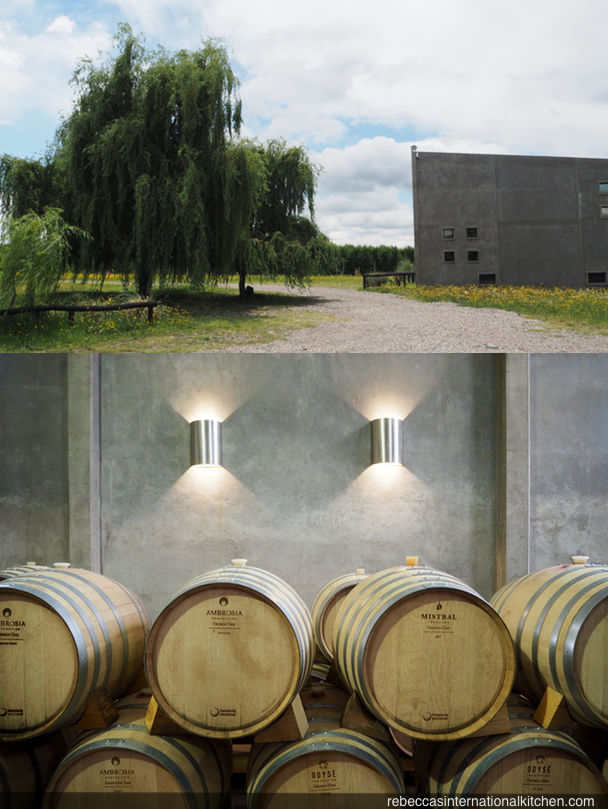 The Lunch
Lunch at La Azul takes place in a rustic outdoor dining room, surrounded by fields of flowers and a view of the Andes mountains. The lunch consists of five courses, usually two appetizers, an empanada, an entree (choose one of four options), and dessert (choose one of two options). Vegetarian and gluten-free meals can also be arranged.
Because it is still run by the family, eating lunch at La Azul's restaurant feels like taking part in a true Argentinian asado, a multi-hour cookout with friends and family that occurs every weekend throughout Argentina.
For the main course, I had entraña (skirt steak), and it was perfectly cooked, incredibly tender and flavorful. The ojo de bife (rib eye), almost as big as a plate, is another great choice. Though I prefer red meat, the grilled chicken and pork options also looked delicious. Each dish is authentically Argentinian, complete with empanadas Mendocinas and flan casero for dessert.
The Wine
Each course of the lunch is paired with a different wine from La Azul (with unlimited refills). The 2015 Sauvignon Blanc, 2014 Malbec, and 2014 Cabernet Sauvignon are all young, oakless, fruit forward wines. The Azul Reserva 2013  (60% Malbec, 40% Cabernet Sauvignon) was kept 15 months in second use barrels and then aged 1 year in the bottle. Naturally, this wine is much more complex. This is one of La Azul's best wines, and the staff is quick to offer refills.
After lunch, everyone is invited into the wine production facility for a short bilingual tour and barrel tasting. Though hardly a full-scale tour compared to the larger wineries, the guide gives a brief explanation about the history of the winery before giving everyone a barrel tasting of the Azul Gran Reserva 2015 which will be released in 2018.
Visit Bodega La Azul
This is a young boutique winery that serves a delicious lunch, typical of the Argentinian asado, in a rugged and laid back atmosphere. It's the perfect place to spend some time in between morning and afternoon winery tours. After all, how many intensive, comprehensive tours about wine production can you really enjoy in a day? Eating great food, trying new wines, and spending time outdoors is truly one of the best ways to spend time in Mendoza.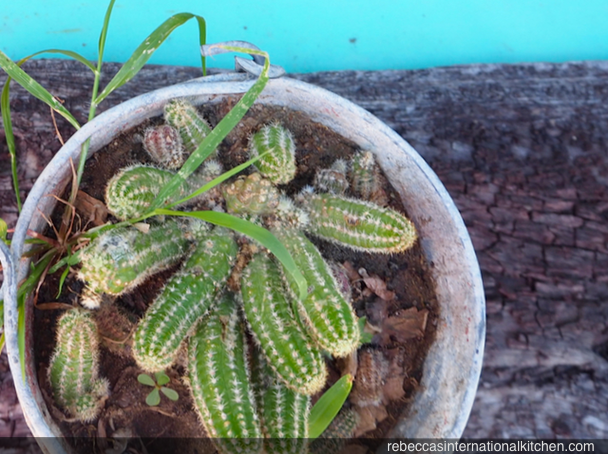 Bodega La Azul
Website
Tel: (02622) 423 593
R.P. 89 s/n.
Agua Amarga, Tupungato
Cost (at date of publication): AR$450, cash only
Tips: The restaurant opens at 12:30 p.m. Plan to spend at least 3 hours for lunch.
Be sure to make reservations in advance, as the restaurant is usually filled to capacity.
The restaurant is outside, but it is well covered, so rain should not be an issue. However, temperatures in the Uco Valley can drop suddenly, so bring a light sweater just in case.
Planning a trip?
Check out all my articles about Mendoza here!