I moved to Argentina with my Argentine-American husband almost a year ago. We lived in Mar del Plata where his family lives for our first five months before moving to Buenos Aires. I can honestly say that I love living in Argentina. We are living here by choice, not out of necessity, and could pack up and move back to the States any day we want to. But the truth is, I don't want to. I love the people, culture, language, and food here; I also love being able to travel and explore this huge and diverse country. In short, I am very happy here.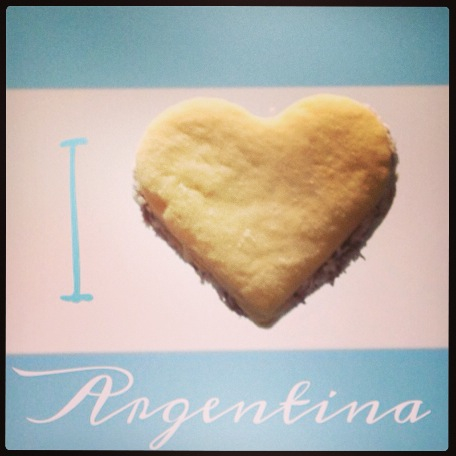 I say all this to make it clear that I am not writing this article to slam the great country that I am living in. However, moving to a new place always brings a few challenges, especially when there's a language and culture barrier. When we first moved to Argentina, there were moments when I wanted to pull out my hair (or someone else's). I'm not proud of it, but I must confess that there was a time when I actually shouted out in English due to built-up frustration. In the grocery store… That's when I knew I had reached my breaking point.
Instead of packing my bags for Texas, I thought that a good way to cope with life's new challenges was to identify them and figure out how to deal with them effectively. I realized that I'm not going to be able to change an entire country but that I can change how I deal with the situations that bother me.
My hope is that others who move to or visit Argentina will learn from my experiences and advice. I'm still dealing with these challenges, some on a daily basis, but I am no longer allowing them to negatively affect my experience of living here.
Living on the Blue Dollar
Complaint: I won't go into all the economic reasons behind the blue dollar; just know that Argentina has major economic issues and that there are two exchange rates for U. S. dollars. There's the official exchange rate that the banks, ATMs, and money transfers give you, and there's the parallel exchange rate called the blue dollar that you get by changing cash with a money changer on the street. Sound illegal? It is. But it's not enforced, and therefore, allowed. There's even a website for the blue dollar value: www.dolarblue.net/. The difference between the two exchange rates is significant (on July 31, 2014, the official exchange rate for US$1 was 8.19 pesos, and the blue rate was 12.3).
What that means for tourists and expats is that they need to bring cash dollars into Argentina for the discounted exchange rate. If you're visiting for a week, then that's pretty easy; however, imagine living here. You can only bring so much cash with you in the beginning. In addition to benefitting from "the good deal" of the blue dollar, expats renting apartments in Argentina need cash because landlords require payment in U.S. dollars. Every month. The stress of figuring out how to get cash from your bank account in the U.S. to Argentina in dollars is enough to give anyone a headache.
How to Deal: It turns out that there is a middle ground. Xoom is an online money transfer that works well. It doesn't give you the blue dollar value, but it's better than the official exchange rate. There are some yearly limits that require extra paperwork, and Xoom only gives you pesos, not dollars. Therefore the problem of paying rent in dollars is best solved by planning ahead and only using the cash dollars for rent and pesos through Xoom for everything else.
2016 Update: With the new president, things are rapidly changing and there is no longer the need for the blue dollar. Using a credit card is becoming more common; however, there are still many times when having cash is necessary (especially for taxis and restaurants). Also, exchanging money on the street is still a slightly better deal than pulling out money from an ATM or bank.
Bratty Kids Everywhere (Even at Bars)
Complaint: I'm a teacher and dearly love the little ones. However, it seems to me that kids rule the roost in Argentina and are on the verge of being out of control. What I've noticed is that many of today's Argentine parents are extremely lenient (almost apathetic from an American's point of view) when it comes to their children's public behavior, even at nice restaurants or quiet cafés. From Argentines that I have discussed this with, I believe that this may be a recent development (the last 20 years).
For example, the other day I was at a nice café where there was a child running around, moving chairs, tripping up the waiters, thudding up and down the stairs, and yelling at the top of his lungs. His mom just sat there and watched him do these things. When the food came, the mom beckoned him to the table, at which he yelled "No no no no no." So the mother just left him screaming there. She didn't look annoyed, bewildered, or embarrassed. And you know what, neither did anyone else in the café (except me). Everyone just ignored the child as if saying, "That's just what children do; that's just how they behave." I have seen similar situations like this more times than I care to relate.
I've also noticed that Argentina's late night culture includes kids, who are often taken everywhere by the parents–to restaurants, to movies, and even to bars late at night (don't be shocked; I warned you). Yes, little kids still awake and running around at midnight. Maybe the horrible behavior I've witnessed is due to sleep deprivation? Again, I'm talking about the worst behaviors I've seen in 7 years of working with kids in public schools.
How to Deal: While I haven't pinned down all the reasons for the behaviors I've witnessed, I've tried to figure out how to make the best out of being surrounded by screaming children in what I consider "adult spaces" (nice restaurants and bars). Giving the family the evil eye does nothing. Asking the management to say something is a lost cause. And unless you've really got some nerve and good language skills, you can't really ask the family to quiet down.
The best thing to do is to sit strategically. If you are able to choose your own table, pick one close to other tables already full of adults or families without screamers, not next to empty ones. This is my "A known drunk is better than an anonymous alcoholic" table-picking theory. If that doesn't work and you end up next to a screaming child, instead of inwardly (or outwardly) groaning, just quietly move tables. I promise, you'll feel a lot better if you just tell your waiter that you're moving across the room; more than likely, they won't have a problem with it and the family won't even notice.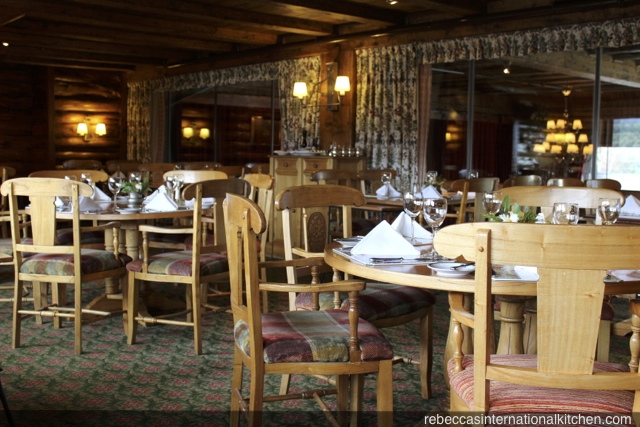 The large, empty tables should have been a warning sign.
"Bad Service"
Complaint: The number one complaint against restaurants in Argentina isn't about the food but about the service. All you have to do is glance through Trip Advisor reviews to see hundreds of the same comments from tourists, "The food was great, but the service was terrible."
I think that the key is to understand the difference in expectations between Americans and Argentinians when it comes to restaurant service. Americans go to restaurants with the expectation of snappy service with a smile. We want to order, eat, and leave. Because that is our expectation, the waiters follow suit. A waiter in the United States brings the bill as soon as you've put the last fork of food in your mouth so that you can leave and he can clear the table and seat more people. On the other hand, Argentines go to a restaurant to spend time with friends and family; they are generally not in a rush and could dine for hours. This difference of pace is reflected by the waitstaff. A waiter in Argentina will never bring you the bill until you ask for it, as that would be considered rude by an Argentine family.
How to Deal: Once you have the correct expectations about what service is usually like in Argentina, the slow (not bad) service will not bother you so much (and "great" service will pleasantly surprise you). I've learned to slow down when at restaurants, to take my time and enjoy the fact that the waiter isn't trying to push me out of my chair for the next guests.
I've also learned to use the correct hand gestures to get a waiter's attention. Most of the time, once the waiter has your order, he won't come back and check on you unless you motion to him (there's never "How is everything?" right as you've taken a bite). A wave will signal that you need something. To ask for the bill, make the gesture of signing a check in the air; if the waiter sees you, he'll bring it right away.
It's also good to know that restaurants don't always have one waiter per section. One waiter may take your order, a different waiter may bring your drinks, someone from the kitchen staff may bring your meal. You might not have just one waiter. In any case, you have permission to wave down any of the waitstaff and they will help you.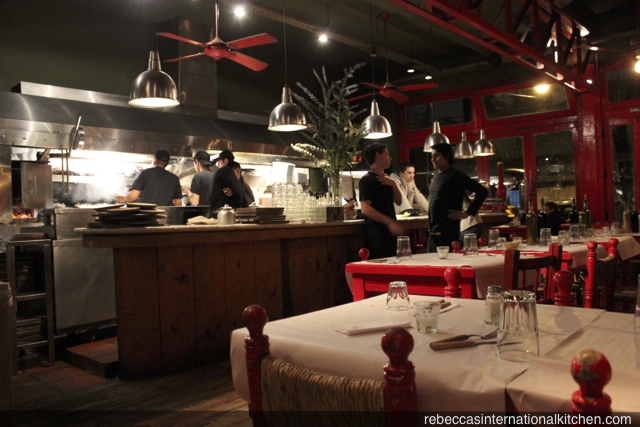 Even when this restaurant is packed, if you signal, the waiter will come.
Overly-complicated Ways of Doing Things
Complaint: This is the classic story of needing to buy some toothpaste. You walk into the pharmacy, pick out the toothpaste, stand in line to purchase it, pay, and you're done. Wrong. That's how it works in the United States. Here's how it works in Argentina. You walk into the pharmacy, find the number dispenser, pull a number, and wait for your number to be called. When your number is called, you go to the counter and ask the clerk for toothpaste. The clerk gets the toothpaste. Then she gives it to another clerk behind the counter. You wait in line for the second clerk. When it's your turn again, the second clerk writes a receipt for the toothpaste, and she hands you the receipt. You take the receipt. Then you wait in line for the cashier. When it's your turn again, you give the cashier your receipt and pay. The cashier marks the receipt as paid. You then take that receipt back to the second clerk. You finally get handed the toothpaste and resolve to make this tube of toothpaste last the remaining seven months of your time in Argentina so that you never have to go back to the pharmacy again.
Did you follow the steps? Because this is how most small stores and pharmacies operate in Argentina. Other tasks like going to the bank and purchasing a cell phone plan can also be overly-complicated.
How to Deal: To deal with these challenges, you must simply learn how the system works. I'll never forget the day I walked into the pharmacy (I eventually had to go back) and went through all the steps without any confusion on my part. Success! Likewise, my husband has the bank and cell phone plan processes down pat.
I've had to realize that just because I'm used to the way something is done in the United States, that does not necessarily make it better than how Argentines do something. If you're unsure of how a process works, take a step back and watch others. Once you learn the Argentine way of doing something, in time, it will no longer seem so confusing.
Getting Run Over by Cars
Complaint: I love that I can walk everywhere I need to go on a daily basis: work, the supermarket, restaurants, the subway station. However, walking around cities in Argentina, especially Buenos Aires, can be dangerous if you don't understand one thing: Argentine drivers do not know the phrase "yield to pedestrians." It does not matter if you are crossing on the pedestrian walkway in a residential neighborhood. They will run you over.
How to Deal: Once you realize that you're the ant and the cars are the shoes, you learn to adapt how you cross the street. You must always assume the the cars will keep speeding along. Should some nice driver actually stop for you and let you walk in front of them, be sure to give them a friendly wave of thanks (and make sure another car isn't going to zip around from behind them).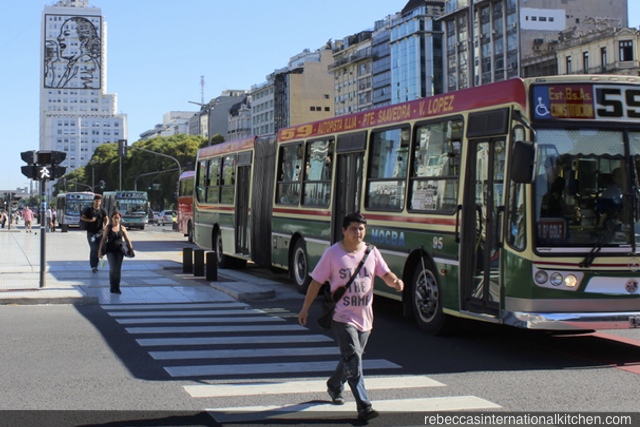 Be careful crossing busy avenues; even residential roads can be dangerous.
Constant Construction & Noise
Complaint: It seems that no matter where I am in Buenos Aires, apartment #1, apartment #2, my office, or walking down the street, I can always hear the sounds of construction. The shrill sounds of drilling have been my 8:00 a.m. wake-up call since moving to this constantly growing city. I've noticed that Palermo in particular is undergoing heavy construction, as many of the short buildings are being demolished and replaced with taller apartment buildings. Also, it's good to know that parts of the city are always noisy with the sounds of buses, cars, and motorcycles, even at night.
How to Deal: If construction noise early in the morning is something that really bothers you, be sure to ask your landlord about nearby construction before moving in (this includes AirB&B rentals). A good solution for blocking out nighttime noise is by blasting white noise. Simply Noise has a white noise app by the same name that is $0.99 or you can access the website for free at simplynoise.com/. This plus a good pair of earplugs is how I sleep every night. Construction and nighttime noises are inevitable in large cities, especially one that is growing like Buenos Aires.

One of the many new apartment buildings under construction in Palermo.
No Change
Complaint: Argentina runs on a primarily cash-based economy; only rarely may you pay with a debit or credit cards (though that is rapidly changing). The largest Argentine bill is 100 pesos; right now, that's equivalent to about 10 U. S. dollars. Not a lot of money. Yet, there have been countless incidents when a taxi driver or store did not have change for 100 pesos and looked at me as though it was my fault.
Once, a taxi driver took me by a convenient store to buy a bottle of water so that I could get change to pay him. Another time, a shop wouldn't sell me something because the cashier didn't have change. Even at the supermarket, I once had to wait for what felt like twenty minutes for about 3 dollars worth of change.
How to Deal: The solution is pretty simple: collect change and guard it with your life. Always try to pay with a 100 peso bill, only giving up your change if they won't give up theirs (it's almost a game of who's better at bluffing). Your wallet should be fat with 2s, 5s, 10s, 20s, and 50s, keeping you out of trouble should someone really not have change.
Lessons Learned
Well, now that you've read all my complaints, you're probably thinking that I'm a super critical person. I suppose that some days I am. However, coming to Argentina has really exposed me other ways of living, and I wouldn't want to undo or take back any of my experiences. I hope that in figuring out ways to handle these difficult situations, I am also learning from them. I also hope that others who read this will understand my intent: Argentina is a great country to live in or to visit, especially if you know how to deal with its challenges.
Got any gripes about life in Argentina that could help other expats or tourists? Be sure to comment below!