A Weekend Trip to Colonia del Sacramento, Uruguay
Anyone who has read my article about Mendoza knows how much I love to plan out every detail of my trip before setting a foot out the door. However, it turns out that I am quite capable of spontaneous trips as well. When I suddenly realized that my husband had an extra day off from work, giving us a long weekend, I decided that we should use the time to have a relaxing weekend getaway. I wanted to go somewhere not too far from Buenos Aires, somewhere quiet, and somewhere we could go without much planning. Colonia del Sacramento, Uruguay instantly came to mind.
Most expats living in Buenos Aires have been to Colonia at least once, either to renew their visa, to withdraw dollars, or to catch a bus to other destinations around Uruguay. From Buenos Aires, it's just an hour across the river by ship (I recommend the company Seacat).  Most articles online suggest spending just one day in Colonia, which is technically enough time to see this UNESCO World Heritage Site (the Historic Quarter). However, I found that there was enough in Colonia to see and do for a long weekend vacation, with enough time to not do so much as well.
Here's my to-do list for having a fun and relaxing weekend in Colonia del Sacramento, Uruguay.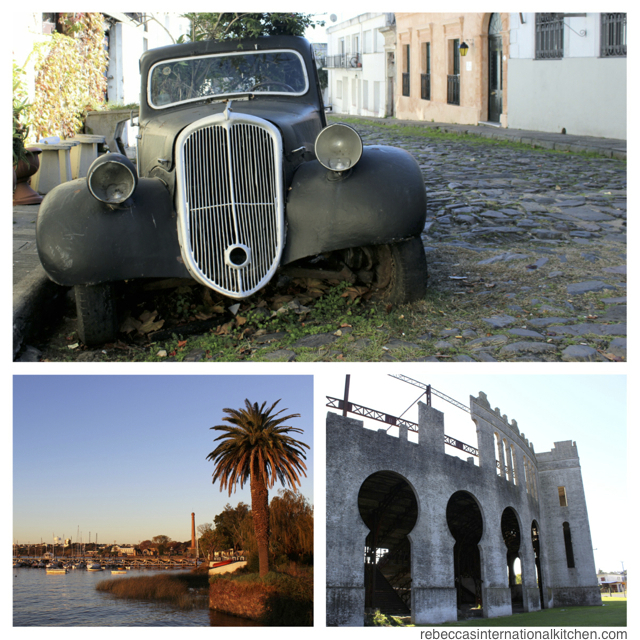 1. Choose a Good Hotel in Colonia
In order to have a truly relaxing vacation, the most important thing is to have a nice hotel where you can get a great night's sleep (and also some good naps). There are many nice boutique hotels in Colonia. Most hotels serve breakfast and have all the amenities of large hotel chains. Plus, the city of Colonia is so quiet, you really can't go wrong.
I  stayed at Posada El Capullo and loved every minute. The room was perfect for getting some shut eye–quiet and dark with a comfortable bed and fluffy bedding. I enjoyed reading outside in the garden with a pot of tea. In the evenings, the fire place was blazing in the lobby, the perfect spot for playing board games before dinner. Bikes were available to rent by the hour or by the day. It was very close to the Historic Quarter and a short walk to the bus terminal and boat dock. The staff was very friendly and helpful as well. Overall, staying there made for a wonderful weekend.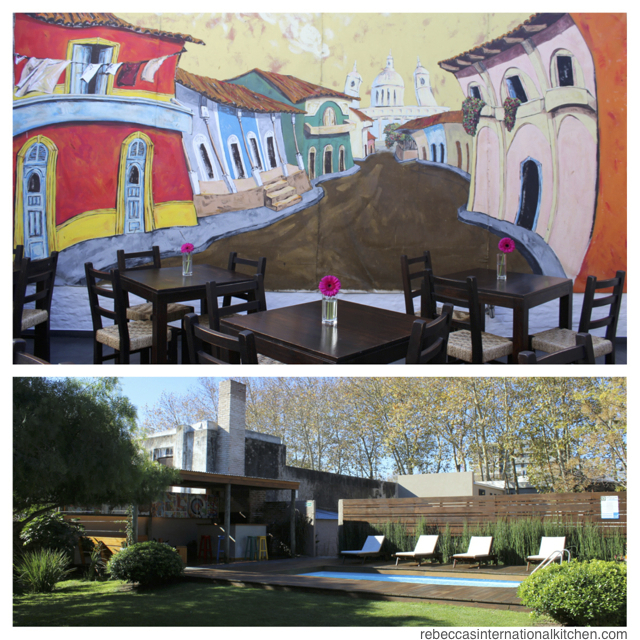 2. Get Lost in Colonia's Historic Quarter
After navigating the busy streets of Buenos Aires, it's really nice to go somewhere where you don't need to rely on a GPS. Upon first arriving to the Historic Quarter, just wander around–without a map or a to-do list. Places are more exciting when you're just getting lost, figuring things out. Once you know somewhere like the back of your hand, a little of the mystery is lost. Plus, the Historic Quarter is fairly small, so you can't get too lost. It's such a nice place to explore as there's hardly any cars, the buildings and streets are charming, and the views of the river are lovely. Also, it's incredibly safe; the only real danger is twisting your foot on the ancient cobblestone roads!
As you're getting lost in this sleepy town, you're bound to spot the ancient wall, the drawbridge, the lighthouse, and the 17th century church. For now, just wander in and out of stores, have a snack at any of the little cafés, and enjoy getting to slowly know this quaint town.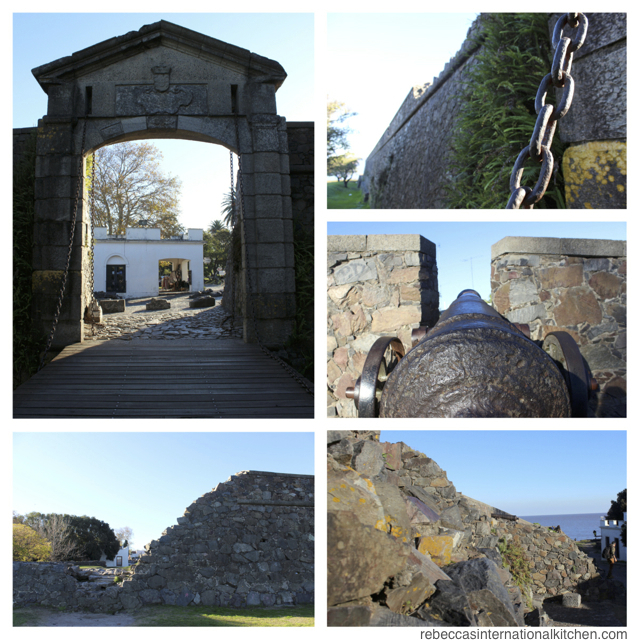 3. Climb Colonia's Lighthouse
Wherever I am in the world, I love climbing up to the highest point to see the views from above. In Colonia, even without a map, it is impossible to miss seeing the lighthouse. While climbing up this lighthouse may not provide the views like climbing the Duomo in Florence, it's still worth a look. You'll get a good idea of the lay of the land and be able to spot the city's main landmarks. Plus, the river is quite beautiful. My advice is to take it all in. Instead of just running up and then down, sit and enjoy the views for a while.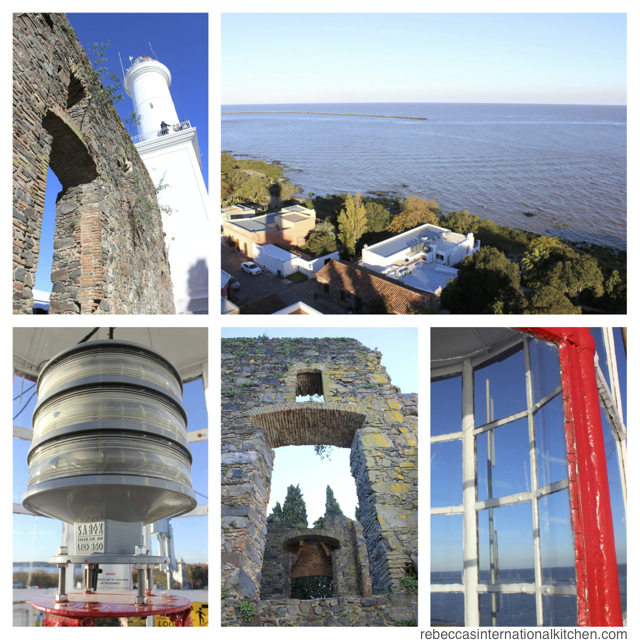 4. Walk Down the Street of Sighs
Not far from the drawbridge is La Calle de los Suspiros (the Street of Sighs), a short street that takes you back in time to when the city was founded in 1680. This is supposedly the most photographed street in Uruguay due to its picturesque views and mysterious stories. I heard that it was called "the Street of Sighs" because of the sighs of prisoners bound there, waiting to be drowned in the river. Other tales state that the name comes from the sounds coming from the street's many brothels, while others claim it comes from the moans of the ghost of a lover who was stabbed to death there while waiting for his or her love.
Today, there is a nice art gallery, a romantic restaurant, a few other stores, and a steady stream of tourists. It is definitely worth stopping by to ponder the long history this short street has seen.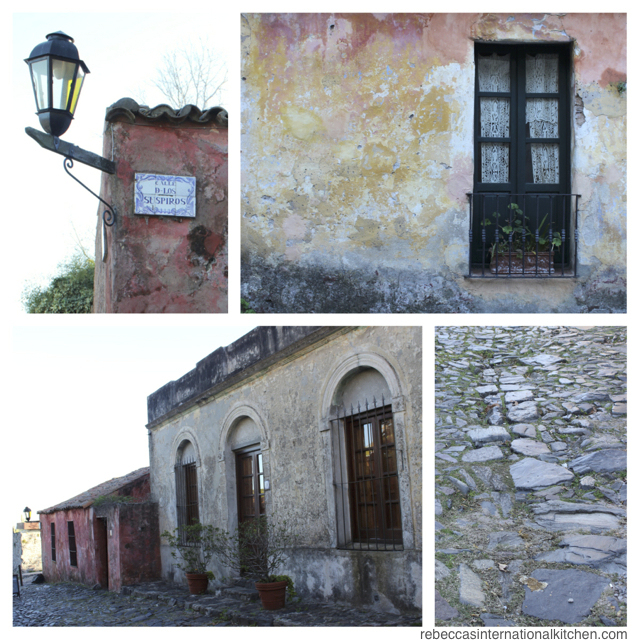 5. Visit Colonia's Mini Museums
To learn more about Colonia, visit the city's set of little museums. Buy a ticket near the lighthouse at the Museo Municipal (Municipal Museum); this ticket grants entrance to all the museums throughout the city. Some are large and take some time to walk through, while others are very small and take just a few minutes. Overall, it took about an hour and a half to visit the five museums that were open that day (there are eight in all).
For more information about the museums, including hours of operation, check out their website: museoscolonia.com.uy.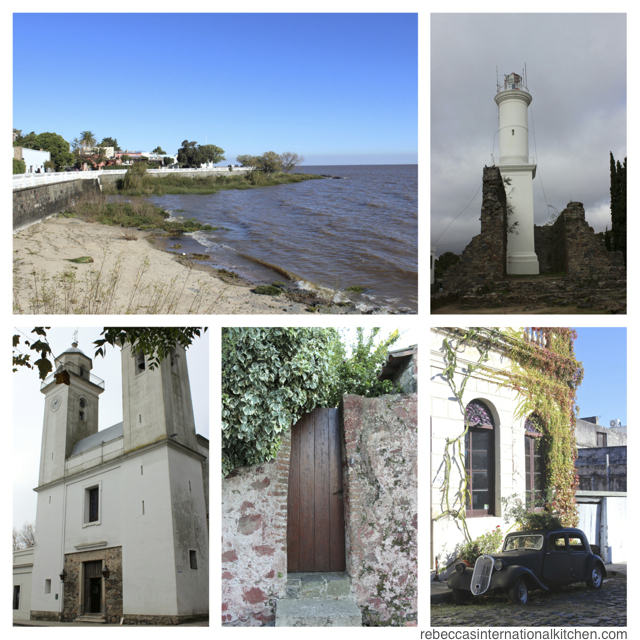 6. Take Time to Eat, Drink, and Relax
What's more fun than stumbling upon a cute little café and staying for a while? There are numerous cafés and restaurants inside (and even more outside) the Historic Quarter. While most places within the Historic Quarter are a little pricier than outside, the difference isn't enough to break the bank. Here are a few of my favorites.

Cafés
Ganache Café & Pasteleria (Calle Real N0 178)
La Bendita (Manuel de Lobos 209)
Lentas Maravillas (Santa Rita 61)

Restaurants
El Buen Suspiro (Calle De Los Suspiros 90) www.buensuspiro.com – wine bar, meat and cheese boards, soups
El Porton (Gral Flores 333) www.parrilladaelporton.com – 30 year old parilla, family friendly 
Viejo Barrio Restaurant and Bar (Vasconcellos 169) – homemade pastas
Pulperia de los Faroles (Pulperia de los Faroles) – sangria and nice view
El Torreon General Flores 19 (y el rio) – for drinks and view only
Charco (San Pedro 116) – seafood by the river
7. Hop on a Train for Lunch
Now that you've had ample time exploring the Historic Quarter, it's time to take a bit of a stroll. Rent a bike, grab a taxi, hitchhike, or just walk along Colonia's sandy river beaches for about 4 km for a fantastic lunch. Dine inside restored train cars at Restaurant Del Ferrocarril (The Railroad Restaurant), located inside Museo Del Ferrocarril (The Railroad Museum). Surely this is how a train museum was meant to be enjoyed–in the dining car! The food was the best I had the entire trip and was not unreasonably priced, considering the unique experience.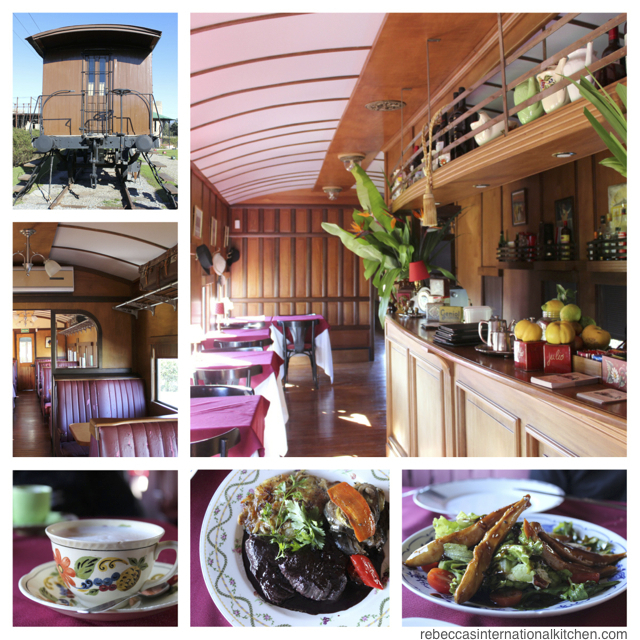 8. Explore the Greatest Failure in Uruguay
From my window aboard the dining car at Restaurant Del Ferrocarril, I had a wonderful view of the Plaza de Toros Real de San Carlos, the abandoned bullfighting ring. What makes this whole structure interesting and worth admiring is its history. This bullfighting ring, the only in South America, was built in 1910. It could hold up to 10,000 spectators and was meant to attract tourists to this part of Uruguay. The owner also built a grand hotel and casino, a racetrack, his own dock on the river, and a train to carry passengers around this area (now the train museum). For two years, thousands of visitors came to watch famous bullfighters. However, in 1912, the president of Uruguay banned bullfighting and the Argentinian government heavily taxed any ship that docked where there was a casino. So, in the blink of an eye, the whole complex was abandoned. The bullring, so magnificent at the time, only saw eight shows.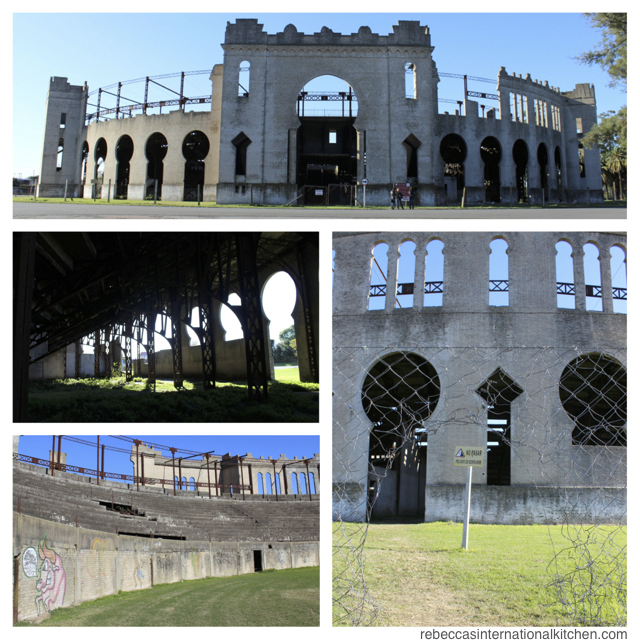 Today, the bullfighting ring, the hotel, and the dock stand in ruin or barely stand at all. Though there's been discussion of renovations, for now, they are simply abandoned. They remain to give some viewers a glimpse into the history of this area. Others only see it as a failed tourism endeavor, crumbling buildings, or a safety hazard. To others, the remains offer the chance for exploration (which is "prohibited due to safety reasons"). Whatever others may see, I think this a great part of Colonia to visit and explore.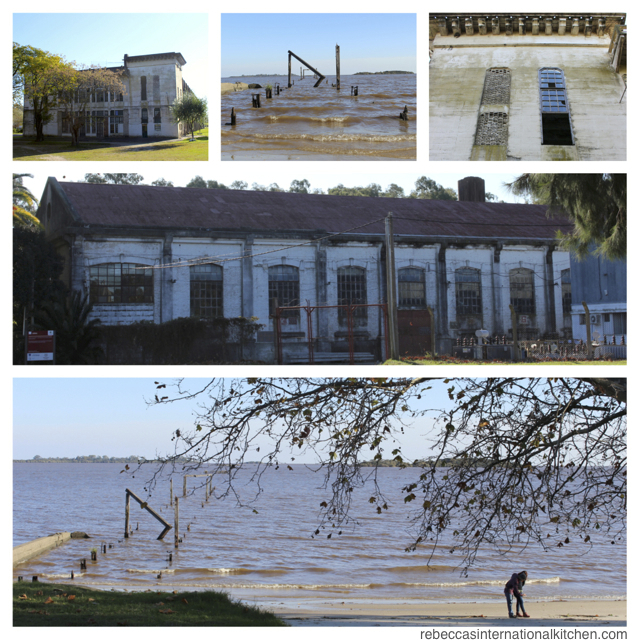 9. Visit Uruguay's Oddest Museum
Since we're going off the beaten path just a bit, why not visit Granja Colonia Arenas? This quirky museum showcases a collection of 16,260 pencils, 38,000 key rings, 4,800 ash trays, 4,200 perfume bottles, pencil sharpeners, match boxes, bottles, and other antiques. Eduardo Arenas has been collecting these things for over fifty years and holds several world records, including the 2013 Guinness World Record for "largest collection of pencils." As a fellow collector of keychains, I was happy to get the chance to get to meet Mr. Arenas himself. (I must confess that I tried to find all the keychains I have on his walls; we have quite a few matches!)
The Arenas farm produces jams that are available to taste and purchase inside the store. There is also a restaurant, some farm animals, and a small gift store. It's located about 15 minutes outside of Colonia, but you can easily take a bus or taxi to visit. (I took the bus there but couldn't catch it on the way back. I ended up hitchhiking back to town with a local couple.) However you get there, it's worth the visit if you've got the time.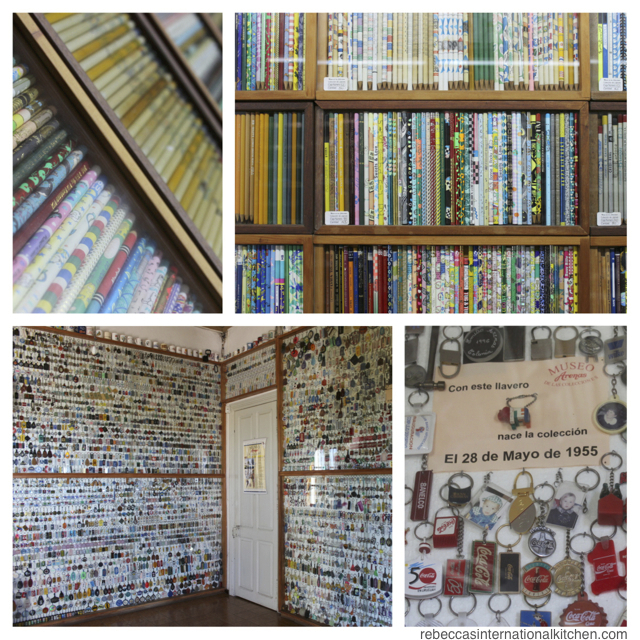 10. Try All Things 
Tannat
Uruguay is Tannat country. Tannat is a variety of grape that originates from France, but due to growing conditions actually makes better wine in Uruguay (shh…don't tell the French).
The first time I had a bottle of Tannat wine, I loved it so much that I decided I had to try as many different things made with Tannat as possible. While at El Porton, I had a bottle of Tannat from Los Cerros de San Juan, a winery about 30 km from Colonia. I also tried Licor de Tannat, a port style wine, from Establecimiento Juanicó that was incredibly delicious. Then, at Restaurant Del Ferrocarril, I had the steak with a rich Tannat sauce. The next time I'm in Uruguay, I plan on visiting a few wineries; I simply couldn't get enough of Uruguay's "national grape."