The Restaurants
It's impossible to go hungry at Entre Cielos, as there are two world-class restaurants on-site: Katharina Bistro and The Beef Club. Both of these restaurants are open to the public for lunch and dinner and are definitely worth visiting while in Mendoza.
Katharina Bistro
Katharina Bistro is the main restaurant at Entre Cielos and offers seasonal breakfast, lunch, dinner, and tapas menus.
Breakfast in Argentina is usually very small and typically consists of coffee and a medialuna. Thankfully, Katharina Bistro knows how much international travelers love a huge breakfast. I was so happy to learn that they offer a full menu of eggs, omelets, pancakes, and waffles in addition to their beautifully laid out breakfast buffet.
The tapas menu is perfect for a light lunch or for poolside dining. This includes items such as a cheese and meat board, a club sandwich, or an empanada sampler.
Katharina Bistro also has a lunch and dinner menu that features several salads, pastas, main courses, and desserts. Since I knew that I was going to be eating red meat for dinner, I chose the salmon entree for lunch. The salmon was cooked perfectly, crispy on the outside and moist on the inside. It was accompanied by the prettiest salad I've ever eaten, with flowers and herbs picked from the garden.
The care the chefs at Katharina Bistro take in the preparation and presentation of each dish makes me want to return to this restaurant during my remaining time in Mendoza. Plus, they often feature special menus for different holidays such as Valentine's Day and are known for concocting delicious cocktails. All great reasons for another visit.
The Beef Club
The Beef Club is the hotel's parilla (steak house), open nightly for dinner. The menu offers traditional Argentinian fare à la carte, such as empanadas, provoleta, ribeye, and beef tenderloin, as well as grilled fish and vegetarian options. This is another great restaurant worth checking out. However, if you're able to, try to go on a Sunday or Wednesday night for "The Asado."
An asado is an Argentinian barbecue, an event where friends and family get together and grill out. Entre Cielos and The Beef Club do a great job of sharing this tradition with hotel guests. I was lucky to have stayed there on asado night; I wouldn't have wanted to miss this fun, social event.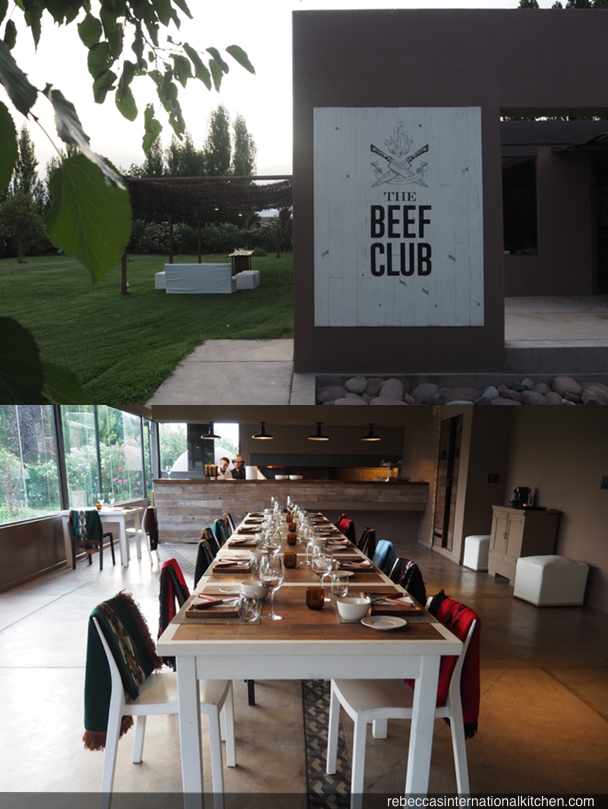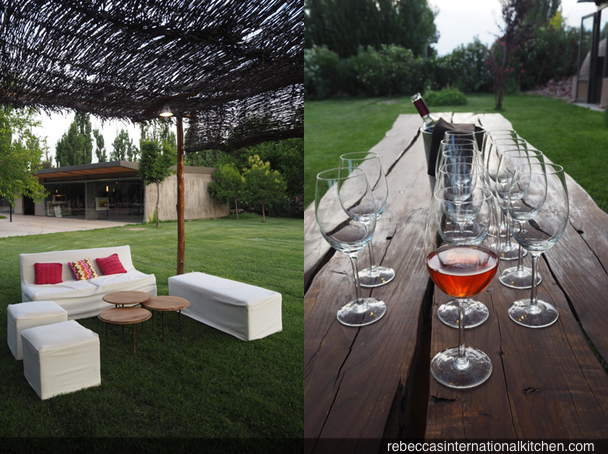 The night kicked off with a glass of rosé and an empanada making class. The chef first described how to make the filling and dough, though he'd already done the hard work. Then he taught the group the repulgue technique, the art of sealing empanadas, and everyone enjoyed getting to try their hand at it. The chefs then deep-fried the empanadas, which we devoured as quickly as they were made.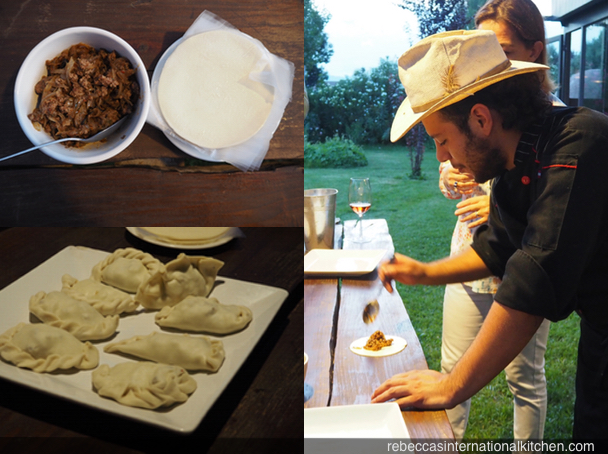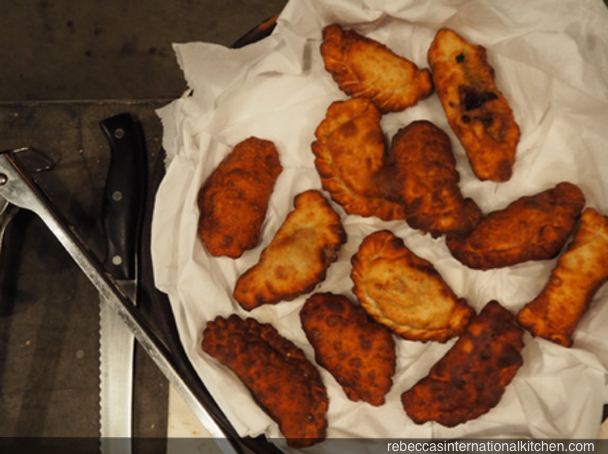 Dinner consisted of red wine, grilled vegetables, and an endless offering of meat: chorizo (sausage), morcilla (blood sausage), chinchulines (chitterlings), mollejas (sweet bread), and three different cuts of beef. After everyone had had their fill, there was flan con dulce de leche for dessert. Then we all got to try Fernet and Coke, a classic, bitter cocktail that is the unofficial drink of Argentina. Though it is an acquired taste, we all had a fun time trying something new.
I really appreciated the uniquely Argentine experiences, such as drinking Fernet and Coke, that Entre Cielos and The Beef Club work hard to provide to their guests. Such cultural experiences are what makes it so much fun to visit (and eat) in Argentina.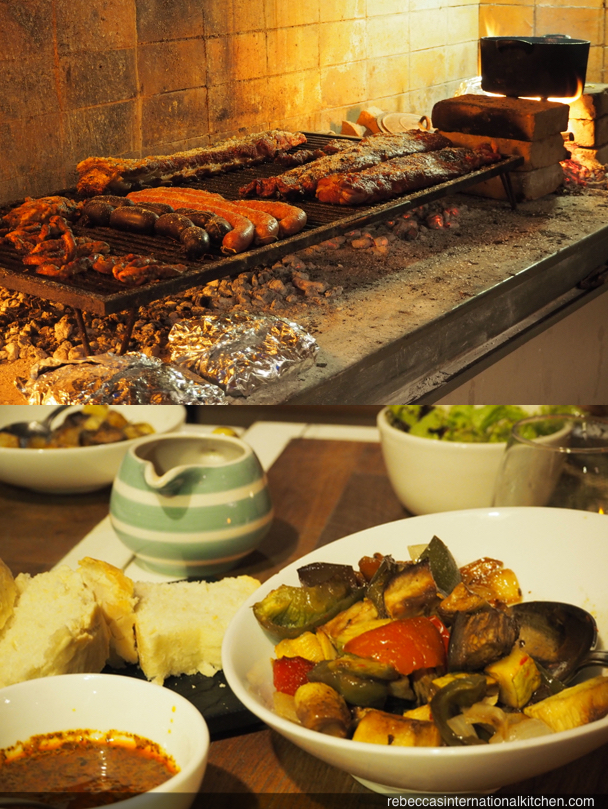 The Wine
Entre Cielos wanted to be able to offer the best wine to their guests. In addition to an extensive wine menu for Katharina Bistro, they also work with an enologist to produce their own wine from the vineyards onsite. They named their wine "Marantal" after a star in the constellation Orion that can be seen on a clear night from the vineyard. I tried three Marantal Malbecs: Marantal Rosado 2014, an acidic "green" rose; Marantal Malbec 2012, a young, light, and fresh Malbec; and Gran Marantal Malbec 2010 which scored 91 points with Robert Parker.
Entre Cielos' sommelier José is usually at Katharina Bistro to discuss and recommend wines. He also offers private and group wine tastings throughout the week. Marantal wines are served at Katharina Bistro, The Beef Club, and are available for purchase at the hotel.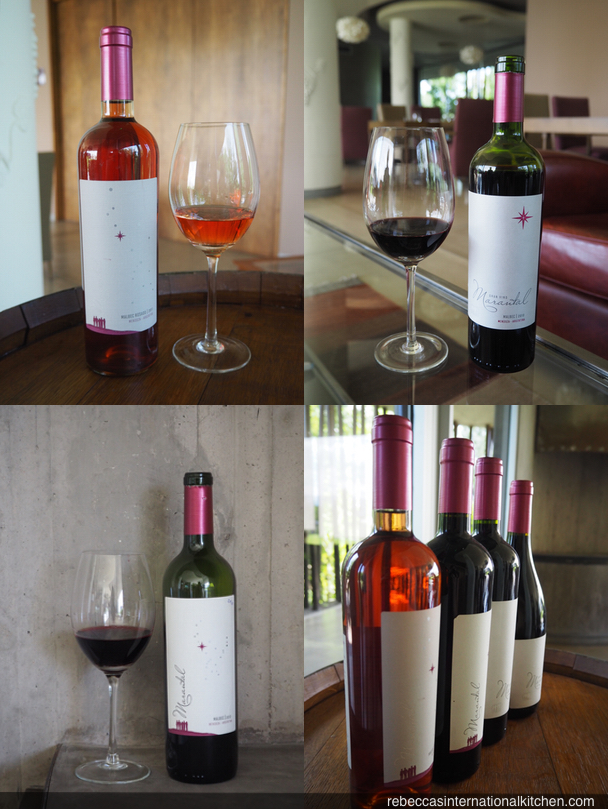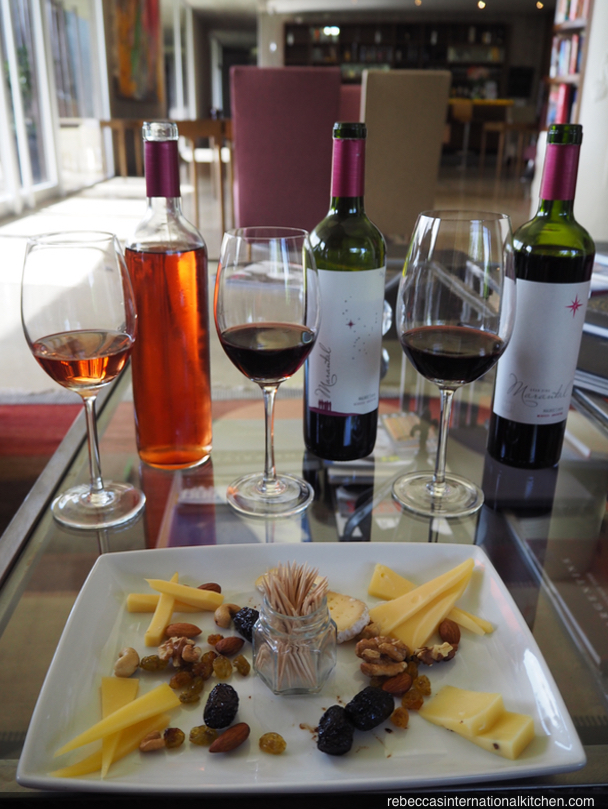 My time at Entre Cielos was exactly what I and many travelers need — a vacation within a vacation. I highly recommend staying at Entre Cielos for a relaxing Argentinian getaway you'll never forget. Even if you've already made hotel reservations elsewhere in Mendoza, consider visiting Entre Cielos for lunch or dinner and an afternoon at the spa, the perfect way to end a day of wine tasting in Mendoza.
Entre Cielos
Website
1998, Guardia Vieja
Luján de Cuyo, Argentina
Tel: +54 261 524 48 90
Tel: +54 261 498 33 77
Email: hotel@entrecielos.com

Rebecca's International Kitchen was not financially compensated for this post. We received complimentary accommodation at Entre Cielos for review purposes. The opinions are completely our own based on our experience.