The Finger Lakes region is a great place to visit, not only for the numerous wineries and breweries, but for the great restaurants and shops that are located there as well. Here are my favorites near Seneca Lake, some of which I frequented multiple times during my stay in Geneva.
This is the second article in a series about the Finger Lakes region in New York. Don't miss the first article in this series: Exploring the Finger Lakes: The Best Wineries & Breweries Around Seneca Lake.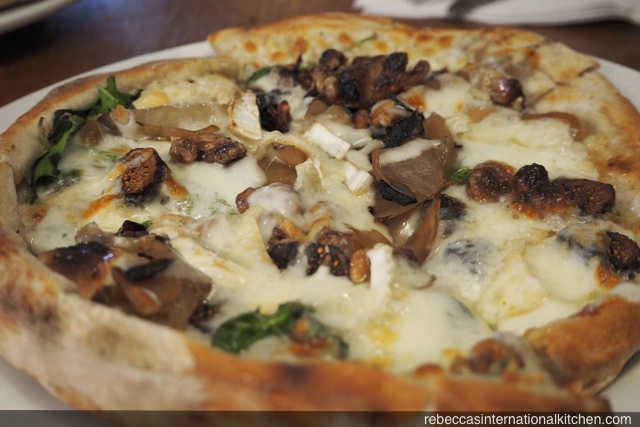 Seneca Lake Restaurants
FLX Wienery
If you're driving around Seneca Lake for wine and beer tastings, The FLX Wienery is the perfect roadside stop for lunch or dinner. Specializing in freshly ground hamburgers and house-made sausages, you really can't go wrong with any of the "burger-art" or "wiener-art" choices.
Favorites include "The Kraut" with choice of wiener or sausage, homemade sauerkraut, brown mustard, herbs, and mini onion rings or "The Local" with choice of burger (beef, chicken, or black bean), goat cheese, lettuce, herbs, tomatoes, mushrooms, and miso mayo. Vegetarian options include black bean burgers, whole roasted carrot wieners, and a selection of salads.
Add a side of Bistro Fries, Spicy Onion Rings, or Lake Salt Chips to share and save room for a Salted Caramel and Pretzel Milkshake to-go. With such great food, you cannot possibly leave the FLX Wienery dissatisfied (or hungry).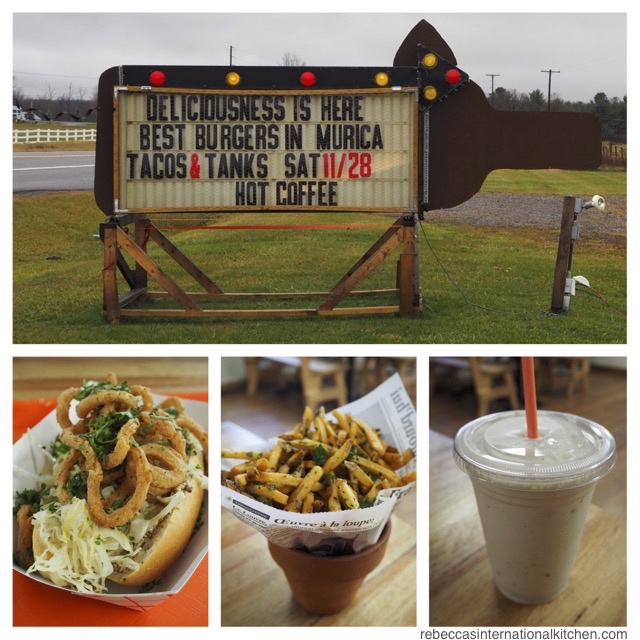 FLX Wienery
5090 NY-14
Dundee, NY 14837
(607) 243-7100
Website
Beef & Brew
Located in downtown Geneva, the Beef & Brew is a restaurant you can always count on for a satisfying meal. Since most of the meals are on the heavier side, I recommend this restaurant for a filling, casual dinner. With a full bar, extensive beer and wine menu, and hearty dishes such as their Beef & Brew Stew, Build a Burger, Reuben Sandwich, this restaurant is sure to please.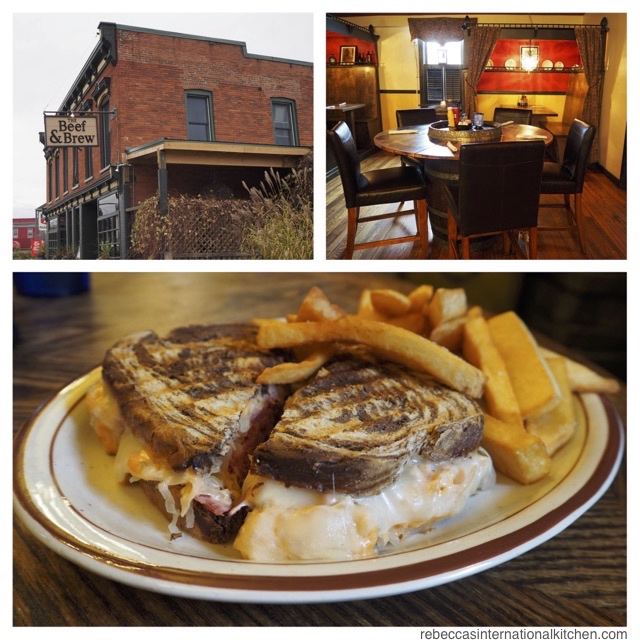 Beef & Brew
293 Main St
Geneva, NY 14456
(315) 789-7770
Website
Ports Cafe
Ports Cafe has a great looking menu with all sorts of appetizers, entrees, and desserts, so you'll be surprised when the waiter tells you not to bother looking at the menu. This restaurant is best known for their ever-changing daily specials. Don't worry if you can't remember all the specials, as the waiter will leave you with a hand-written copy to consult.
With specials such as Butternut Squash Ravioli, Prosciutto Wrapped Monkfish, and Seafood Stuffed Flounder, you'll be tempted to order the entire specials menu.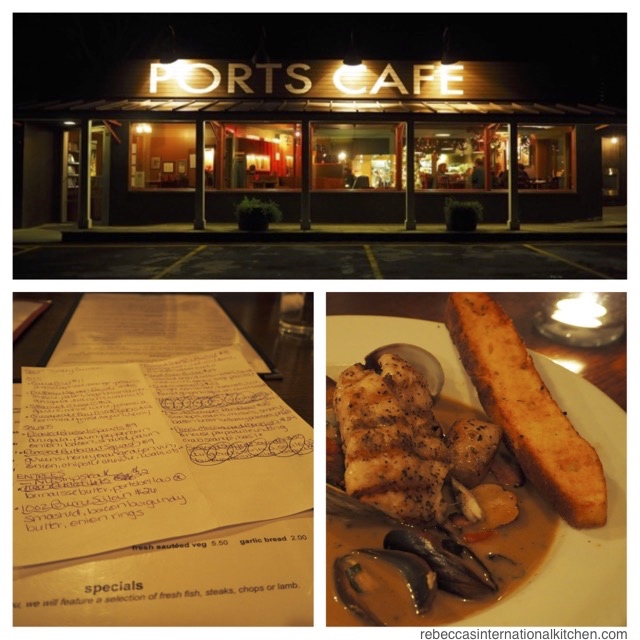 Ports Cafe
4432 W Lake Rd
Geneva, NY 14456
(315) 789-2020
Website
Opus
Whether you need breakfast, coffee, or lunch, Opus is a great place to grab a quick bite. Opus serves the best espresso-based drinks in town, including cappuccinos and specialty lattes.
Get the hearty breakfast sandwich with egg and sausage on a bagel or a simple chocolate pastry for breakfast. For lunch, the personal-sized wood fired pizzas are delicious. They also offer a selection of wraps and salads, such as the Kale-Beet Wrap or the Opus House Salad. Vegetarians rejoice, as most of the menu items are vegetarian with an option to add meat.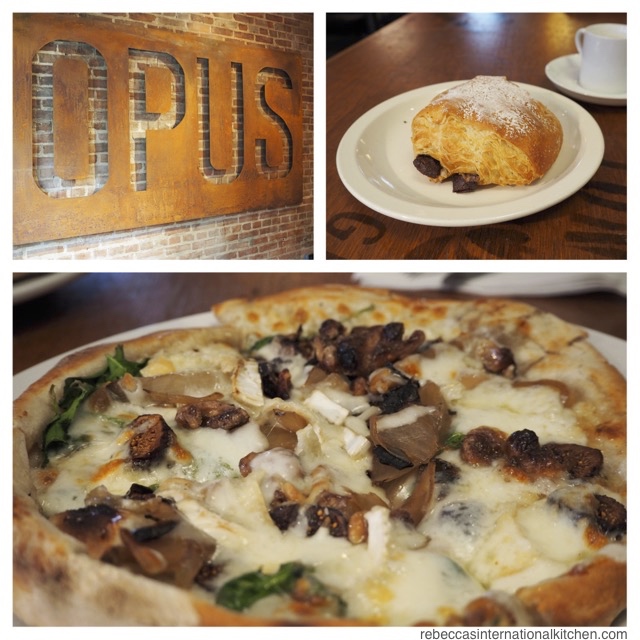 Opus
486 Exchange St
Geneva, NY 14456
(315) 759-5388
Website
Seneca Lake Shops
Red Jacket Orchards
Looking for some tasty souvenirs to take home? Red Jacket Orchards has a beautiful store where they sell their produce, award-winning juices, and food-related gifts. From organic honey to locally-produced jams, cookbooks and handmade platters, you're sure to find something unique at Red Jacket. Plus, they always have samples of their juice and produce out so you can taste before you buy.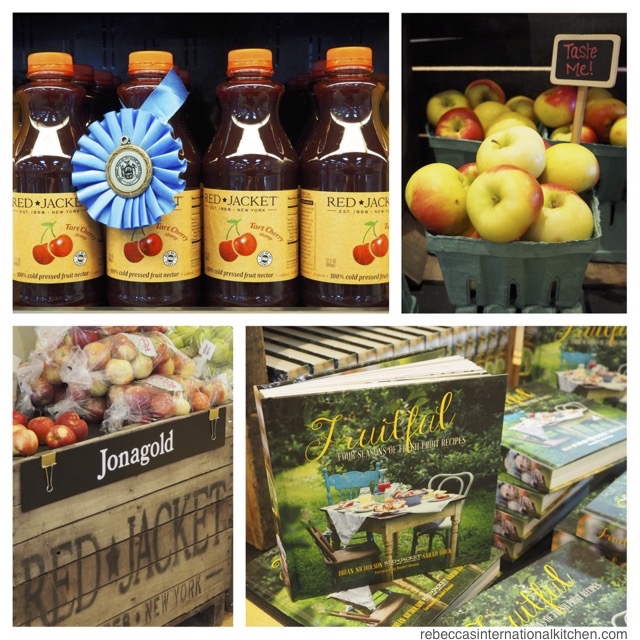 Red Jacket Orchards
957 NY-5
Geneva, NY 14456
(315) 781-2749
Website
Stomping Grounds
This two-story shop in downtown Geneva is a wonderful place to spend an afternoon browsing for gifts. The store specializes in used books, prints, and modern gifts. They also sell wallpaper and do custom-framing. On the top floor, there is an open area with tables and a drip-coffee café, the perfect place to study, work, or read.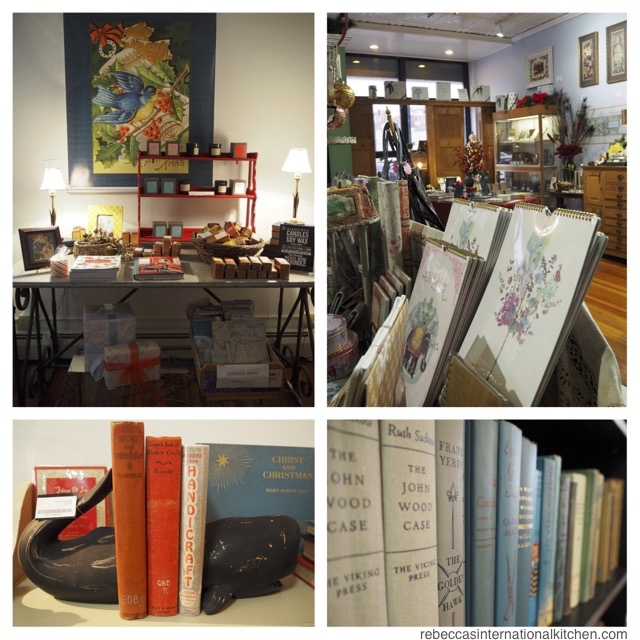 Stomping Ground
22 Castle St
Geneva, NY 14456
(315) 789-1000
Website