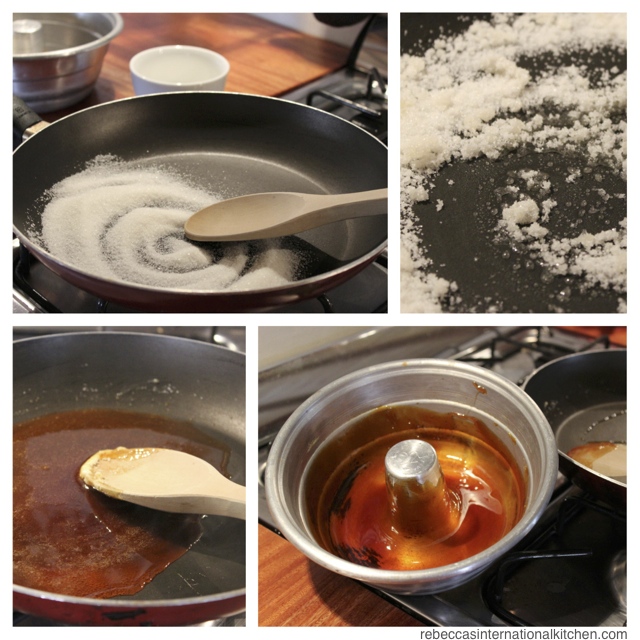 I must admit that flan has never been my go-to dessert; I consider myself more of a chocolate girl. However, when my husband told about how his grandmother used to make flan from scratch and how it was one of his favorite desserts when he was growing up (wink wink), I couldn't resist trying to make it for him.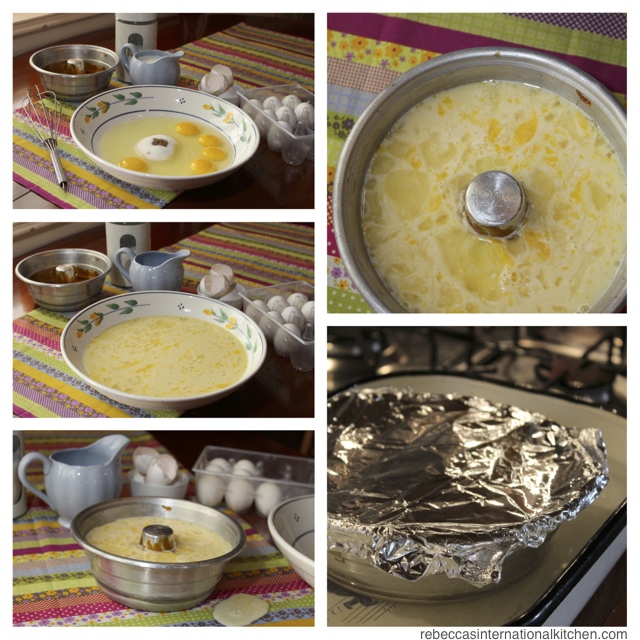 I discovered that I do actually like flan when it is homemade. I have also found that it is quite easy and a lot of fun to make your own.
I know that many Americans are squeamish when it comes to gelatinous textures (I blame congealed salads for this). However, I think that homemade flan is worth overcoming that fear. My entire attitude toward flan has completely shifted since making my own. Words such as "jiggly and slimy" have now been replaced by "firm, sweet, and creamy."
My advice to others who have an aversion to flan is that you shouldn't judge flan until you've tried it homemade.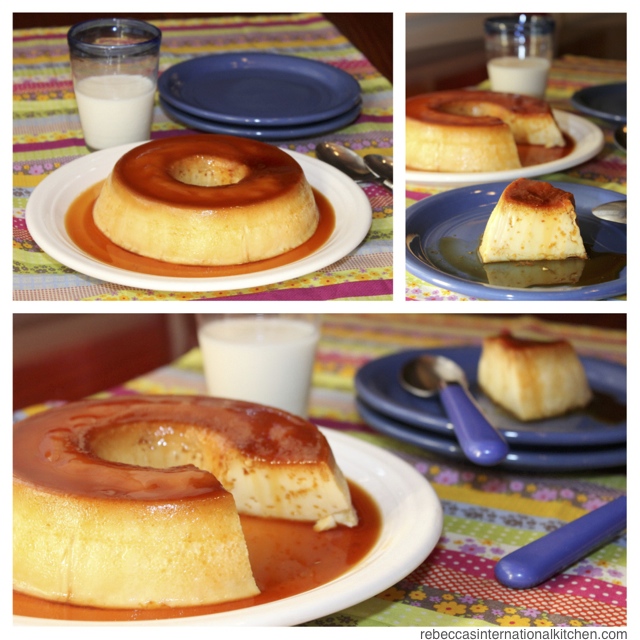 So go ahead! Have fun making this dessert, and then serve it to friends and family and see what they think. You may not change everyone's minds, but the results may pleasantly surprise you.
Flan Casero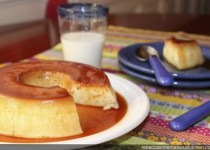 Prep Time:

30 minutes

Cook time:

60 minutes
Ingredients:
Instructions:
1. For the Caramel: In a skillet, add a little of the sugar. As the sugar starts to melt, stir with a wooden spoon. Add a little more sugar, and continue to stir. Add the rest of the sugar, and keep stirring until all the sugar has melted and turned brown. Immediately pour the caramel into a bundt pan (about 22 cm in diameter), and carefully rotate the pan as the caramel cools. Make sure the whole bottom surface is covered; you may need to use the spoon to spread the caramel. (Tip: Be extremely careful; the hot caramel will make the bundt pan very hot. Handle with caution.) Set aside to let cool.
2. For the Flan: Add the remaining sugar and the vanilla to the center of a large bowl. Warm the milk, and then add it to sugar. Stir well. Add the eggs and stir gently with a whisk; the eggs do not need to be beaten completely (see the photo above).
3. Pour the mixture into the caramelized bundt pan, and cover with foil. Place this in a pan and fill with hot water until half the mold is covered with water. Place the water bath in the oven, and bake at 320°F (160°C) for one hour. After one hour, check the flan to make sure that it has set; if not, cook it a little longer.
4. Let the flan cool in the refrigerator for at least 3 hours. When ready, loosen the edges with a knife and flip onto a plate. Make sure the plate has a lip to catch the caramel.
5. Serve chilled with dulce de leche or whipped cream. Enjoy!
Tip: If you are using a large bundt pan, you may want to double the recipe.