There's nothing like planning the perfect trip, getting your friends or family on board, and then finding out that the airport is going to be closed. If you're planning to visit Mendoza September through December 2016, you may be all too familiar with this scenario.
The Mendoza International Airport is going to be closed from September 7 through December 7, 2016 while they repave the runways. That means no flights in or out of Mendoza until they're finished with construction.
It's going to take some extra planning to get to Mendoza during the next few months, but there are a couple alternative routes to choose from that aren't too painful. Plus, once you're in Mendoza, all the troubles it took to get there will have been worth it.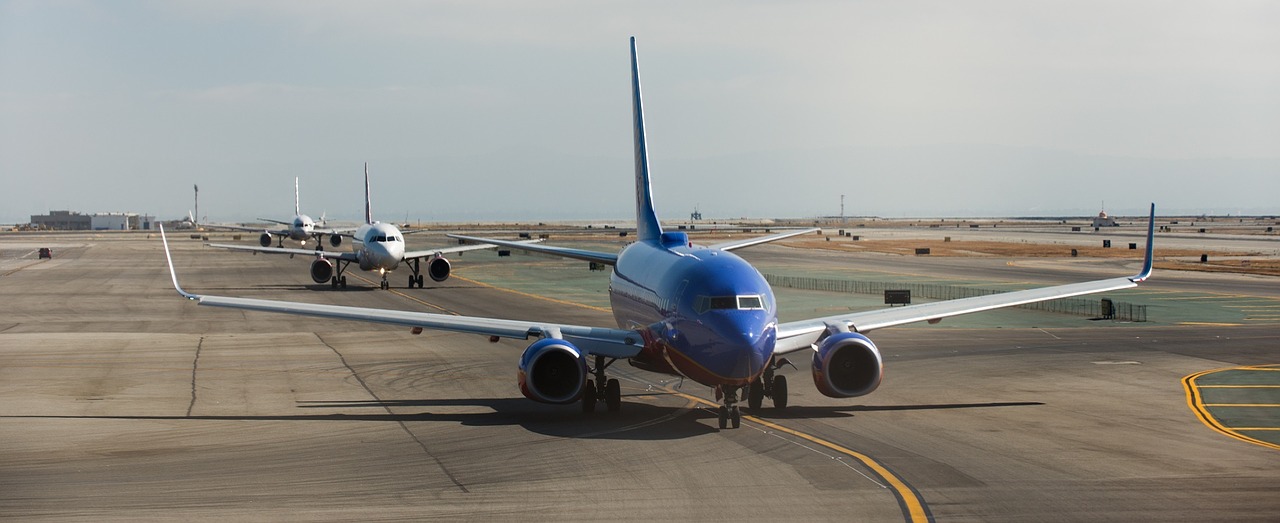 1. Fly to an Alternate Airport + Free Shuttle Bus
Instead of flying to Mendoza, you can fly into the airports of San Juan, San Luis, or San Rafael. The Ministry of Transport will be providing free shuttle buses from these airports to the Mendoza Bus Terminal (and from the Bus Terminal to the airports) during this time. Here is the complete schedule for the free shuttle buses: Bus Schedule. The website is in Spanish; however, I've written some directions on how to use the bus schedule, including a glossary of important words, below.
How to Read the Bus Schedule
Consultà tu horario de colectivo: Check your group's schedule
Nro de vuelo: Flight number (Numbers only)
Ejemplo: Example
Fecha de vuelo: Date of flight (Note: Date format is Day/Month/Year)

octubre: October
noviembre: November
diciembre: December
lu – lunes: Monday
ma – martes: Tuesday
mi – miércoles: Wednesday
ju – jueves: Thursday
vi – viernes: Friday
sá – sàbado: Saturday
d0 – domingo: Sunday

Código de verificación: Verification code
Ingrese el código: Enter the code
He leído las condiciones del servicio: I have read the terms of service
Enviar mi consulta: Send my inquiry
Upon leaving Mendoza, plan on arriving to the Mendoza Bus Terminal at least 30 minutes prior to the scheduled bus departure. Present your boarding pass or check-in information at the ticket office to receive your bus ticket.
Which Airport is Best?
Deciding on which airport to fly to will depend on factors such as availability, cost, and your schedule. Free shuttle buses are going to be provided to and from all three airports. Here are some additional things to consider.
The San Juan Airport (Domingo Faustino Sarmiento Airport – UAQ) is about 100 miles north of the city of Mendoza, making it the closest airport if you're planning on staying in the city. The free shuttle bus takes three hours from the airport to the Mendoza Bus Terminal.
The San Luis Airport (Brigadier Mayor César Raúl Ojeda Airport – LUQ) is about 160 miles to the east of Mendoza and takes nearly 3 1/2 hours on the shuttle bus.
The San Rafael Airport (AFA) is nearly 150 miles south of Mendoza and also takes 3 1/2 hours by bus. However, the San Rafael airport is only 90 miles away from the Uco Valley, the southern wine region of Mendoza. If you are staying in a hotel in the Uco Valley, such as The Vines of Mendoza, the better option may be to fly into San Rafael, rent a car, and drive the remaining 90 miles.
2. Rent a Car
Although there are free shuttle buses to and from the airports, you can shave at least an hour off of each of the times listed above by renting a car from the airport and driving yourself to Mendoza.
This is only a good idea if (1) you can drive manual as there are almost no automatic cars available to rent in Argentina (2) you will have a working phone or GPS to guide you (3) you can speak a little Spanish and (4) you feel 100% confident with this idea.
You can use a search website such as Expedia.com to see which rental companies service each airport. For example, Alamo and National popped up when I searched for rental cars from the San Juan Airport for about $250 for the week.
This is probably what I would choose to do; however, my husband can drive manual, we speak Spanish, we have working cell phones with GPS, we'd be staying in a hotel closer to the wineries (either in Lujan de Cuyo or the Uco Valley), and we've lived in Mendoza before so we feel comfortable driving there.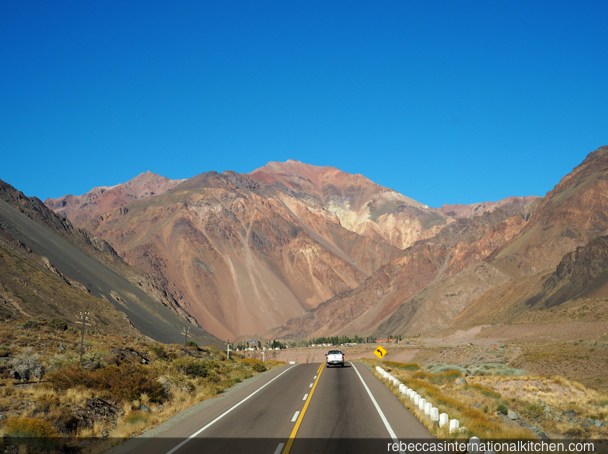 3. Take a Bus
A completely different option that could prove to be less stressful, far easier and much cheaper, should you have a little extra time, may be to take an overnight bus from Buenos Aires or Santiago. If you've never been on an Argentinian bus, you may immediately shirk at the thought; however, in Argentina, you can travel in really nice, clean, and comfortable buses at a relatively low cost. They often give you a few snacks on the bus as well.
Should you consider traveling by bus, I suggest paying a little extra to go on a bus with a "cama" or seat that reclines all the way down to form a bed. The seats in these buses are surprisingly comfortable and actually allow you to get a pretty decent night's sleep.
The "semi-cama" buses are less expensive, not quite as comfortable, and the seats only recline back a little more than a normal seat. The major disadvantage to the semi-cama buses is that the seats are located much closer together than on the cama buses, meaning that you can hear, smell, and almost touch those in front and behind you. With the cama buses, there's more space in front, behind, and even in between. They're worth every extra cent.
The cama buses are are more popular, especially at night, for the reasons I've just described. In order to not end up with a semi-cama bus, you'll need to reserve tickets as far ahead of time as possible.
From Buenos Aires
The trip from Buenos Aires to Mendoza by bus can take anywhere from 13-16 hours. Omni Lineas is a good website to compare different bus companies, durations, and prices. I've traveled with Cata International before and had a good experience. They have a bus that leaves Buenos Aires at 10:30 p.m. and arrives in Mendoza at 9:30 a.m. the next day (13 hours). You can get a Cama Ejecutivo (Executive Bed) for about $80 USD.
This would be my second choice. It's easy, comfortable, and costs the same as a hotel room (or even a little less). And although 13 hours sounds like a long time, by the time you eat a snack, watch a movie, go to sleep, and wake up, you're in Mendoza.
From Santiago
The option above works best if you're already planning to spend some time in Buenos Aires. Otherwise, you could fly to Santiago, Chile and take the same type of bus to Mendoza.
From Santiago, the bus only takes about 7-8 hours, including the time spent going through customs at the border. This costs about $30 USD for a cama.
However, I would not recommend this option during an Argentinian or Chilean holiday as the line at customs could then take an additional 4-5 hours. Be sure to check the calendar before making this decision.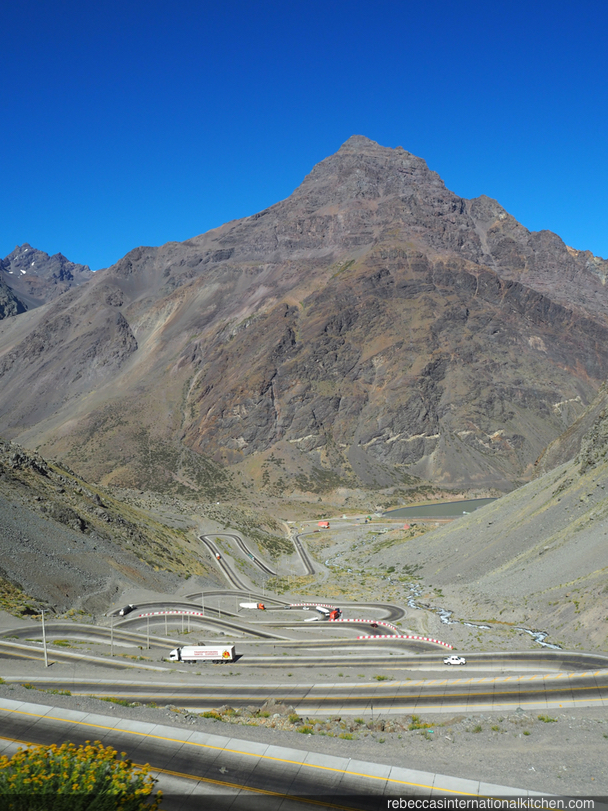 Additional Resources
I hope this helps you get to Mendoza easily, despite the airport being closed. It will be well worth the visit!
Let me know if you have any further questions or need something clarified. Also, please comment below to let me know how you ended up getting to Mendoza and how it all went.

Planning a trip?
Check out all my articles about Mendoza here!