The first year Arie and I lived in Manhattan, my two best friends from Texas came to visit us. I was thrilled that they came and couldn't wait to play tour guide. Even though it was the dead of winter, we went everywhere you're supposed to the first time you visit the City: the Statue of Liberty, Central Park (in the rain, no less), and the Met (blessedly indoors). We also ate like New Yorkers: breakfast at Bagel Bob's, dinner in Koreatown, and cheesecake at Junior's.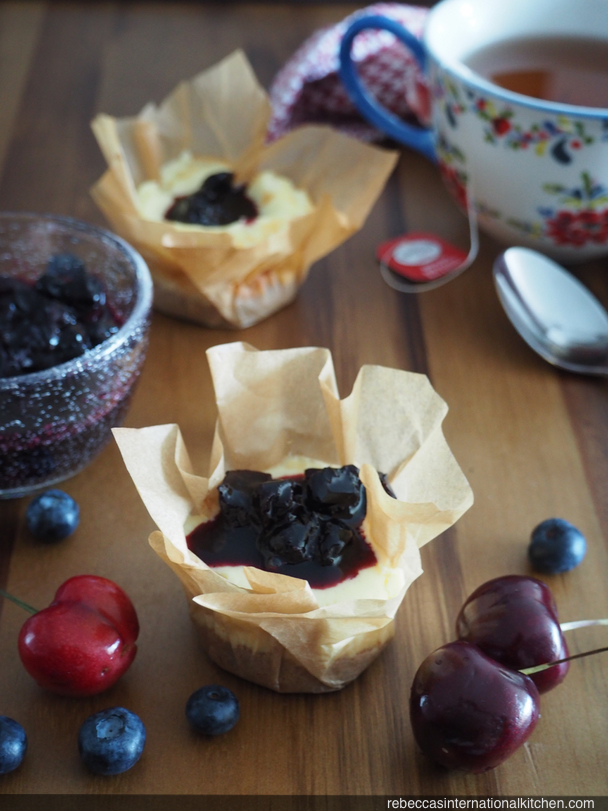 I'll never forget sharing a slice of Junior's cheesecake with my friends in the food court at Grand Central Terminal. They loved it. We were all gushing about how delicious it was, really enjoying the foodie moment. I smiled blissfully at the table next to us, where an older couple sat, eating sandwiches from one of the other vendors.
"Good cheesecake?" The man asked me. I smiled to my Texan friends and thought pointedly, "See! New Yorkers are friendly."
"Delicious," I replied mouth still full. If I stopped to talk, surely my friends would have eaten the whole thing without me.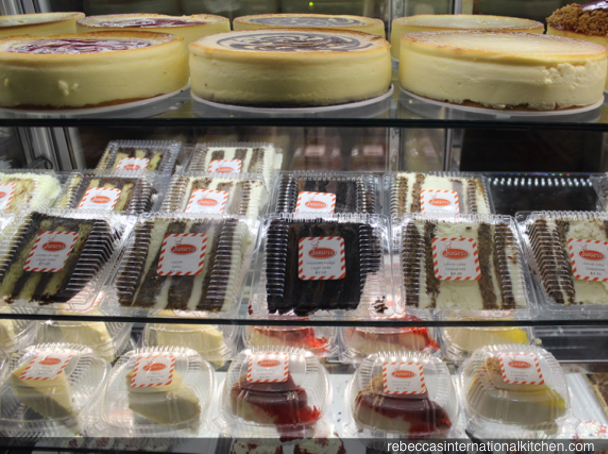 "Yeah, I love cheesecake," the New Yorker said. And he really could have just stopped there. But he didn't. "But not from Junior's. No. It's too gluey. Too pasty. I like a nice and light cheesecake. Not that gluey and pasty kind they've got there." And he just kept talking at our table. The more times he said the words gluey and pasty, the harder it became for me to chew or swallow.
"I'll tell you what, the best cheesecake I ever had was in the Bronx. Not gluey and pasty. No, nice and light. You see, it has to do with the way they bake the cheesecake to keep it from being too gluey. I'm trying to remember the name of the place…"
By the time he was done with his cheesecake monologue, we had finished our slice, though it was a struggle to enjoy it toward the end. To be honest, I was a little miffed at having our heavenly piece of cheesecake turned into a gluey and pasty disappointment, ruined by a opinionated, outspoken, yet not unfriendly stranger. "Well, that's just New York," I thought.
Now, every time I eat or even see a piece of cheesecake, I think of that experience and laugh a little.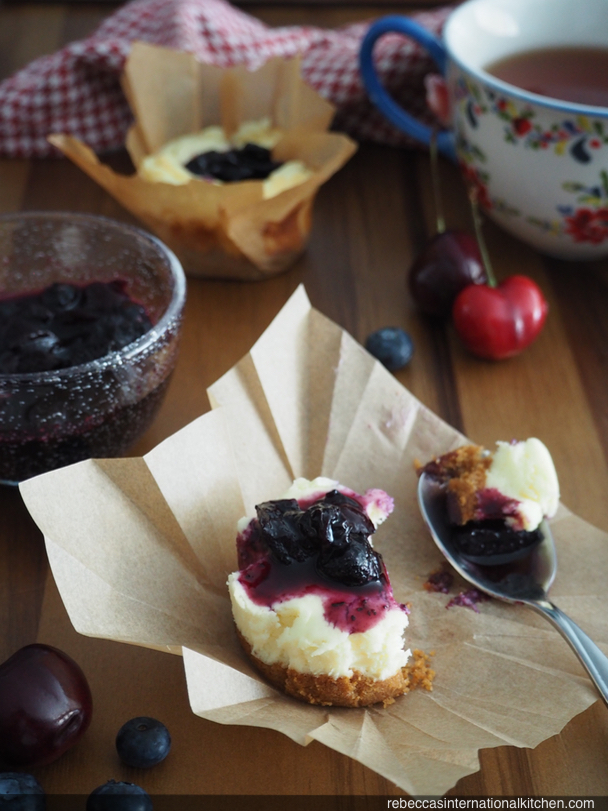 Even before that experience, I've always shied away from making my own cheesecake. It always seemed like a dish better left to the professionals, as even they have trouble pleasing everybody. However, when my husband requested cheesecake for his birthday, how could I say no?
Since I didn't have the necessary cheesecake pan, I decided to make mini cheesecakes using a muffin pan. I tweaked my family's recipe to make 12 mini cheesecakes and a berry sauce for a lovely topping.
The result of this recipe, I hope you will find, is not gluey or pasty, but, indeed, "nice and light".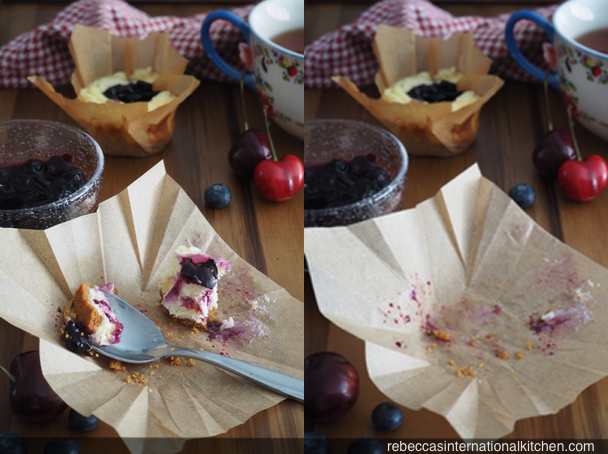 Easy Mini Cheesecakes with Berry Sauce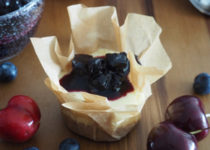 Ingredients:
Instructions:
1. Preheat oven to 325°F. Line a muffin pan with muffin wrappers. (I made my own out of square pieces of parchment paper.)
2. Cut the 2 (8 oz.) packages of cream cheese into cubes and let sit at room temperature for at least 20 minutes.
For the Crust:
3. Grind 6 oz. graham crackers and 1/2 Tbsp. sugar in a food processor until you have a fine dust. Pour the graham cracker crumbs into a bowl.
4. Melt 4 Tbsp. butter in the microwave. Add the butter to the crumbs and stir to combine until they are uniformly moist.
5. Press 1 Tbsp. of the crumbs into the bottom of each of the muffin wrappers. Add more crumbs if you prefer a thicker crust. Press the crumbs down with your fingers until evenly packed.
6. Bake 8-10 minutes at 325°F, then remove the muffin tin from the oven and allow the crust to cool while you prepare the filling.
For the Filling:
7. Increase the oven temperature to 500°F.
8. Beat the cubes of room-temperature cream cheese for 3 minutes.
9. Add 3/4 cup of sugar, 1/4 tsp. salt, 1/4 cup Greek yogurt, 1 Tbsp. lemon juice, and 1 tsp. vanilla extract to the cream cheese. Beat for 3 minutes.
10. Add the two eggs and one egg yolk to the mixture and beat for 3 minutes. If the cream cheese mixture is still lumpy, continue to mix until smooth and fluffy.
11. Pour the filling into each of the muffin wrappers, almost to the top. Place the muffin pan into the oven on the top rack. Fill a roasting pan halfway with water and place this on the lower rack.
12. Bake at 500°F for 5 minutes. Then, decrease the temperature to 200°F, but take care to not open the oven door. Cook at 200°F for 12-15 minutes.
13. Remove from the oven and allow to cool at room temperature, about an hour. Then cover and refrigerate at least an hour before serving.
For the Sauce
14. Cut the cherries in half and remove the pits. Place the cherries, about 1/2 cup, in a small pot, along with 1/2 cup blueberries, 1/8 cup sugar, and 1/4 cup water.
Tips: The measurements for the sauce are just guidelines; I usually eyeball them. Adjust the sugar levels to how sweet the fruit is you're using, as well as to your liking. Add more or less water depending on how thick you want your topping. Also, feel free to use other berries, such as strawberries or raspberries, as substitutes; any combination of berries will work well as a topping.