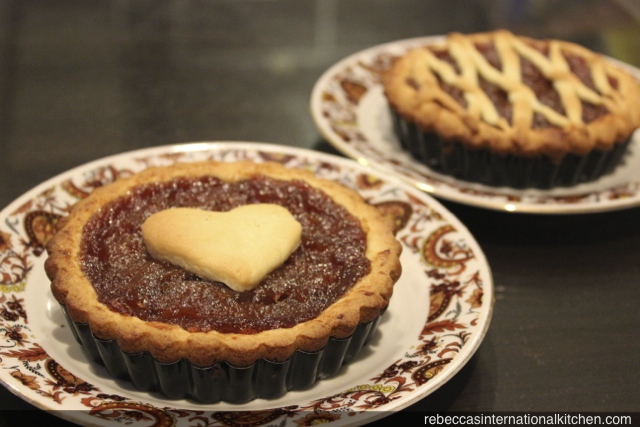 Step into any Argentinian bakery and you will surely see shelves of freshly baked Pastafrolas. Filled with dulce de membrillo, a thick, jelly-like paste made from quince, this slightly sweet pastry is good morning, noon, and night.
After tasting it just once, I was hooked. I decided I wanted to try and bake my own.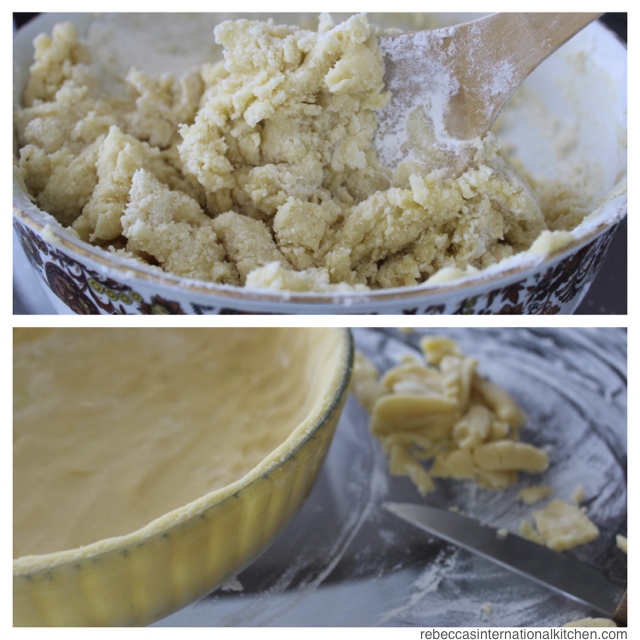 I discovered that this dish is all in the dough. The filling is simple, so making this dessert can be easy. However, not having a hand mixer or rolling pin in my make-shift kitchen made it slightly more challenging to make the dough, though not impossible. Also, I must confess that I burnt my first try and almost burnt my second. After tweaking the recipe here and there, I was finally rewarded with a truly delicious treat.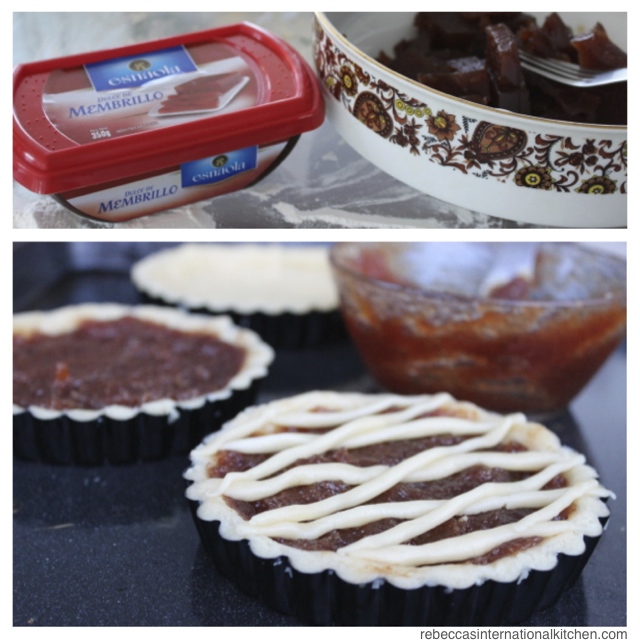 In Argentina, grocery stores have a never ending supply of dulce de membrillo. While slightly harder to come by in the United States, it may be found in specialty food stores or purchased online. If you can get ahold of this tasty filling, I highly recommend making Pastafrola.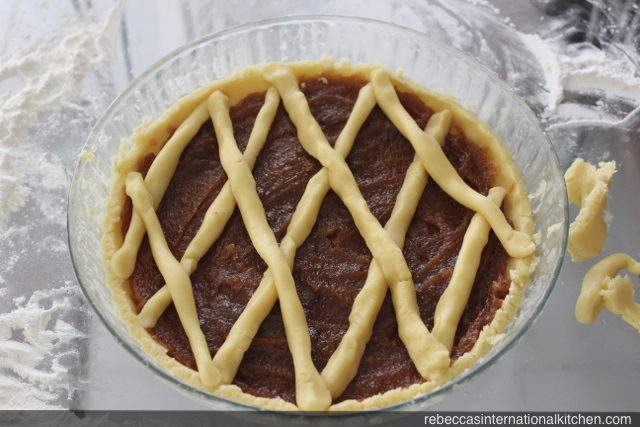 Pastafrola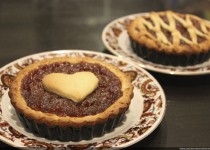 Prep Time:

60 minutes

Cook time:

30 minutes

Yield:

1 large pie
Ingredients:
Instructions:
1. Mix the sugar and butter together with a hand mixer until smooth.
2. Add the vanilla, egg, and egg yolk. Continue to mix with a hand mixer until smooth.
3. Little by little, incorporate the flour and salt into the mixture, using a mixing spoon. You may use your hands to knead the dough, but be careful not to handle it too much or it will become too soft.
4. Wrap the dough in plastic wrap and refrigerate for 30 minutes.
5. Cut the dulce de membrillo into cubes and place in a bowl. Add a bit of water, and mash smooth with a fork. (If you're having difficulty, warm it in the microwave for 20 seconds or so.)
6. After the dough has been in the refrigerator for 30 minutes, knead the dough with your hands to soften it just a bit. Then, separate the dough into 2 balls: 3/4 for the base and 1/4 to make the strips.
7. Roll out the dough for the base with a rolling pin (or a wine bottle!) until 3 mm thin. Lightly coat a pie dish with cooking spray or butter, and press the dough into the dish. Evenly spread the dulce de membrillo into the pie. (The layer of dulce de membrillo should come within 2 mm of the top of the dough; you may need to trim the dough down if there is too much of a difference.)
8. There are two methods for making the top: (1) roll out the dough flat and cut into long strips with a knife or (2) roll pieces of dough between your hands to make long, thin strips (almost like play-dough worms). Lay the strips down in the classic lattice pattern, or have fun making your own design. (The dough does puff up quite a bit, so be sure to take that into account.) I also like making different designs using cookie cutters to cut the dough.
9. Brush the crust with a little egg (optional). Then bake at 350°F (180°C) for about 30 minutes, until golden brown. Keep a close eye on the oven so that it doesn't burn.
Variation: I made 3 mini Pastafrolas by cutting the recipe in half: 1/2 cup (100 g) sugar, 7 Tbsp. (100 g) room temperature butter, 1/2 tsp vanilla, 1 egg, 1 1/2 cup (300 g) flour, 1/4 tsp salt, 1 cup (200 g) dulce de membrillo, and 1 Tbsp. water.