From September 29 through October 5, restaurants, wine shops, and bars across the city will be participating in the Semana del Vino (Week of Wine), a highly anticipated event that plans on bringing the wine country to Buenos Aires. Surely there's not much that a whole week of wine won't set right.
Want to take part in Semana del Vino 2014 in Buenos Aires? Here's how!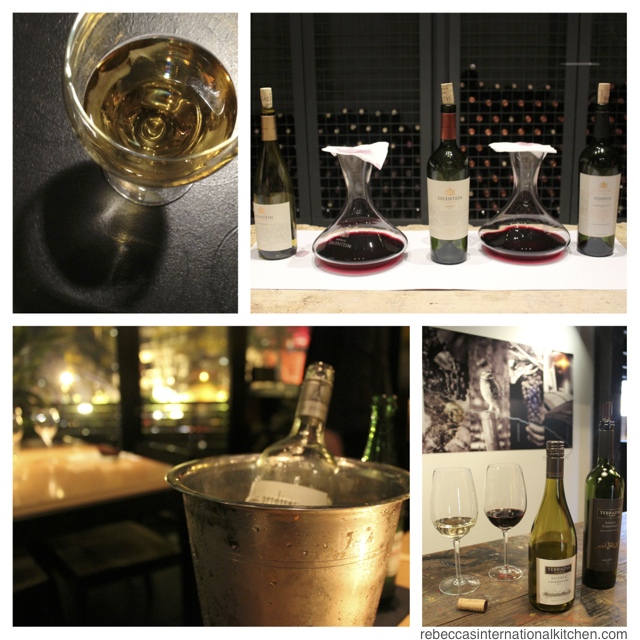 BA Restaurants: Wine by the Glass
September 29 – October 5: Restaurants all over Buenos Aires will have special wine-by-the-glass menus, offering a range of wines at three different price points. The idea is to allow customers to try a variety of wines with their meals.
If you're stuck in a wine rut, this is the perfect week to try a new wine without the pressure of having to drink a whole bottle. Plus, it's a great time to check out some of these awesome restaurants as well.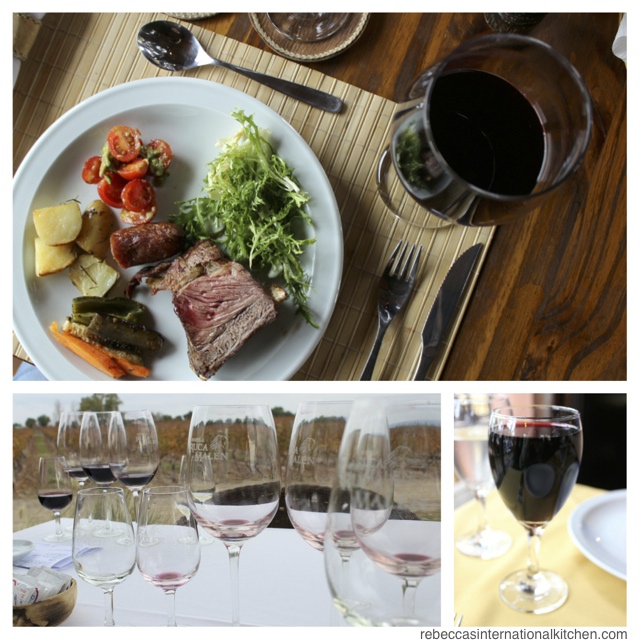 Participating Restaurants in Buenos Aires Include:
Aldo's
Algodon Club & Wine Bar
Altura Crucero
Aramburu Bis
Astor
Bar du Marché
BASA
Bernata
Bice
Brasserie Petanque
Cabernet
Casa Cruz
Contraluz – Alvear Art Hotel
Crizia
Gran Bar Danzón
Demuru
Fleur de Sel

NCF&F – Nueva Casa Freud & Fahler
Green Bamboo
Guido
I Central Market
Il Ballo del Mattone
La Cabrera
La Rosa Naútica
Le Grill
Restaurant Museo Evita
Novecento
O`Farell
Piola Palermo Hollywood
Pura Tierra
Ralph's
Sipan
Rëd Resto & Lounge

Sirop & Folie
Tarquino Restaurante
Per Se Restaurant
Social Paraiso
Local
Trastevere Trattoria
Trattoria Olivetti
Marieta
Paraje Arevalo
El Casal de Catalunya
Restó
Paru
Peugeot Lounge
El Baqueano
Fernet Bistro
Las Pizarras
Naná
Chiuso 
BA Wine Shops: Nation-Wide (and Virtual) Wine Tastings

   
Wednesday, October 1: Mark your calendars, because at 7:30 p.m. on October 1, about 50 wine shops across the country will all be hosting the same hour-long wine tasting, and you don't want to miss it. Choose your favorite wine shop (or the one closest to you) from the list below and show up for a free wine tasting. (You may want to contact the wine shop you plan on going to ahead of time to make a reservation.)
Feeling lazy and don't want to leave your couch? You can still participate in the same tasting as everyone else through Twitter. Join the virtual tasting with sommelier Mariano Braga. You can follow him on Twitter @MarianoBragaOK or read more information about the event here.
Whichever way you choose, don't miss being a part of "The Greatest Tasting in Argentina."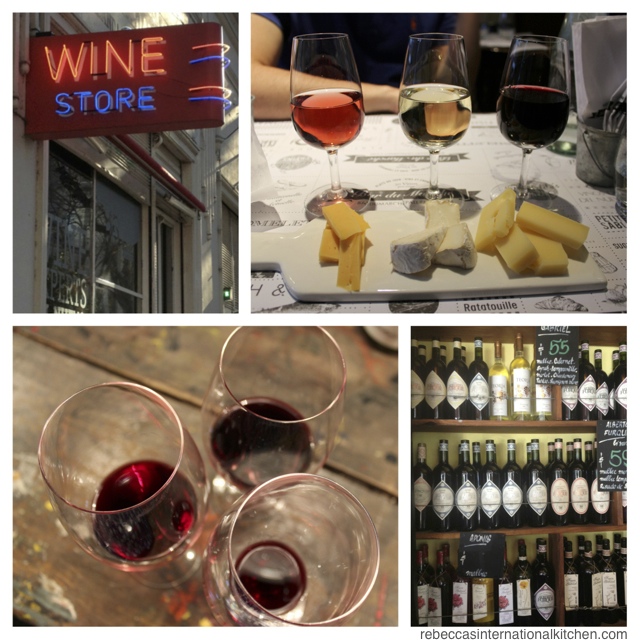 Participating Wine Shops in Buenos Aires Include:
Winery
Vinology
Pain et Vin
Alma Terra
Vinoteca 1912
Puro Bistró
Enogarage
Terroir
The Pick Market
Terroir Argentino

The Wine Makers
La bodega de Borbore
Soil
Lo de Joaquín Alberdi
Les Choix des Vins
Vinos Barrel
Aldo's Vinoteca
La Sociedad de los enófilos
Los Vinos
Tiempo de Sabores 
Chelin 1934
Florería Atlántico
Lucas Winery
Vinoteca Campos
Bodega Amparo
Enológica
La Tierra de los Vinos
Vinoteca RomaWine
BA Bars: Special Events & Wine Cocktails
September 29 – October 5: Some really great bars in Buenos Aires are also finding ways to promote wine by making wine cocktails, created specifically for this week. Visit the bars on the list below and ask them about their special wine creations. They're sure to have come up with some tasty drinks.
Tuesday, September 30: Verne Club is hosting [email protected], a special wine-party featuring wines by the glass, DJs, and more.
Thursday, October 1: Ocho7Ocho is hosting [email protected], in case you have so much fun Tuesday that you want to party with wine some more.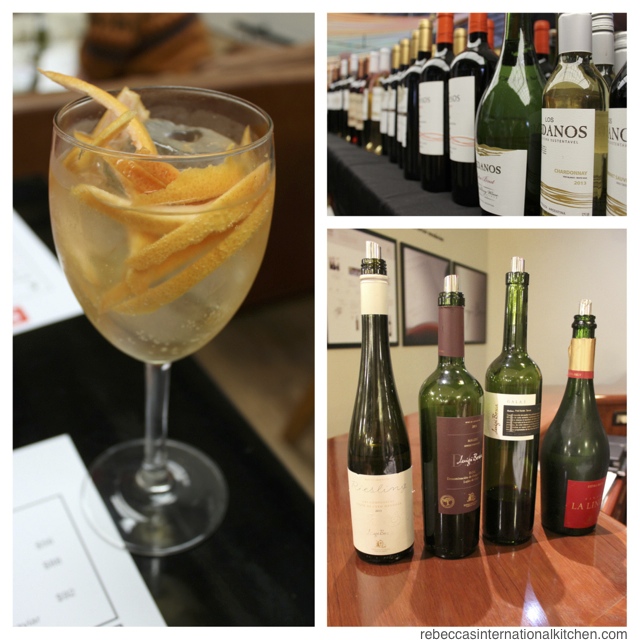 Participating Bars in Buenos Aires Include:
Ocho7Ocho
Florería Atlántico
Gran Bar Danzón
BASA
Pony Line
Doppelgänger
Ralph

White Bar
Verne Club
Algodón Club
Featuring Argentina's Best Wine
The Semana del Vino is a great opportunity to have fun in Buenos Aires while trying new wines as if you were spending a week in the wine country. It's also a time for winemakers from arcross the country to showcase their best wines, encouraging us to drink more wine (responsibly, of course).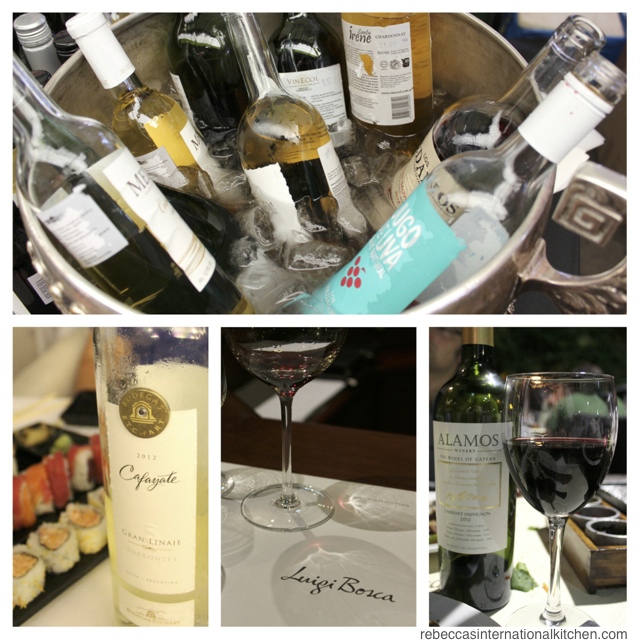 Participating Wineries Include:
Luigi Bosca
Casa Bianchi
Norton
Dante Robino
Finca Flichman
CarinaE
Ojo de Agua
Viña Las Perdices
Domaine Bousquet
El Porvenir de Cafayate
Casarena
Algodon Wine Estates
Atilio Avena
Fin del Mundo
Montechez
Vicentin
Roca SA
Cavas La Capilla
Etchart
Graffigna
Mumm
Vistalba
Escorihuela Gascón
Navarro Correas
Nieto Senetiner
Humberto Canale
Bodega Viniterra
Secreto Patagónico
La Añorada
Bodega Trapiche
Tamarí
Bressia
Deumayen
The Esteco
Sophenia
Cielo y Tierra
Tukma
Quara
Fabre
Bodegas La Guarda

Sejanovich
Matias Riccitelli
Familia Zuccardi
Ernesto Catena Vineyards
Huarpe Bodegas y Viñedos
Dominio del Plata
Catena Zapata
Pródigo
Domados
Tapiz
Don Bosco
Fecovita
Agustín Gil
Bodega Privada (RPB)
Margot
Pulenta Estate
Lagarde
Foster y Mauricio Lorca
Domingo Hermanos
Del Río Elorza

Semana del Vino Itinerary
Here's my itinerary for the Semana del Vino, created so that you can make the most out of this incredible week.
Monday, September 29: Dine at a restaurant and try wines by the glass (from Restaurant list).
Tuesday, September 30: Go to the [email protected] party at Verne Club .
Wednesday, October 1: Go to the Nation-Wide Wine Tasting at 7:30 p.m. (from Wine Shop list) or participate in the Virtual Tasting.
Thursday, October 2: Go to the [email protected] party at Ocho7Ocho.
Friday, October 3: Dine at a restaurant and try wines by the glass (from Restaurant list).
Saturday, October 4: Try special wine cocktails at a bar (from Bar list).
Sunday, October 5: Buy 3 bottles of wine you discovered this week and have some friends over for a wine tasting at home (from Wineries list). 
For more information about the Semana del Vino:
Website: www.unbuenvino.com.ar/
Facebook: www.facebook.com/SemanadelVinoArgentino/info
Twitter: @SemanadelVinoAR

Planning a trip? Check out all my articles about Buenos Aires here!