I've become obsessed with street art and graffiti in Buenos Aires. Since there are so many talented artists in this city, it's hard not to be drawn in. There are also many people working hard to educate the masses about street art, to encourage an appreciation of the artists' works. From tours, workshops, galleries, and even restaurants, here are some of my favorite places to learn more about and to experience the awesome street art movement in Buenos Aires.
Tours and Workshops
graffitimundo Tours
graffitimundo is a non-profit organization that gives walking and biking graffiti tours around Buenos Aires. I signed up for the North City Tour, hoping that this tour would answer the questions about the street art I'd grown to love, as well as show me the backstreets of the neighborhoods surrounding my home.
The graffitimundo tour did not disappoint. Ana, the woman who led our walking tour, was incredibly knowledgable about the urban art scene in Buenos Aires. I learned more about Argentine history, politics, and culture than I ever expected. And while I've always loved the murals here, I feel like the tour opened my eyes to some of the less obvious works of art that I'd been walking right by without noticing. Now it takes me four times as long to walk anywhere.
I highly recommend the graffitimundo tours, whether you're just visiting Buenos Aires for a week or living here. It was the best US$25 I've spent since moving to Argentina. It will forever change how you look at graffiti and street art wherever you go in the world.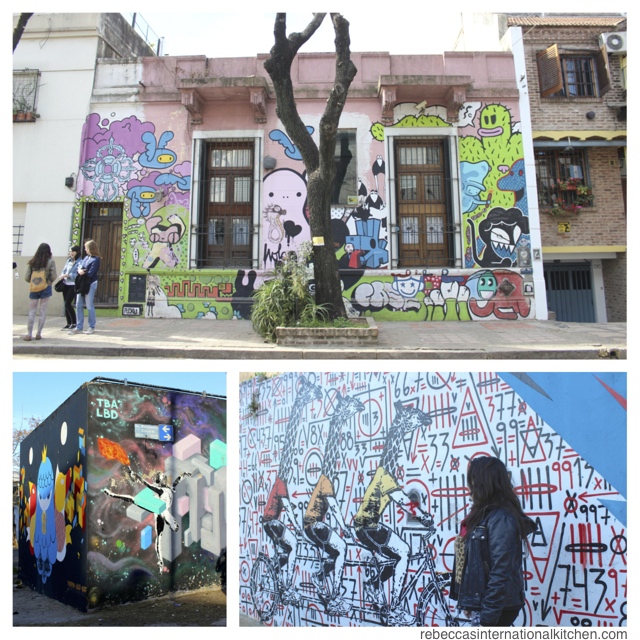 graffitimundo
graffitimundo.com/
Tel: 0054 911 3683 3219
Email: info@graffitimundo.com
Flickr: www.flickr.com/photos/graffitimundo/with/8761174843/
Facebook: www.facebook.com/graffitimundo
Instagram: instagram.com/graffitimundo
Twitter: twitter.com/graffitimundo
All tours are in English
Private Tours are also available



North City Tour
Every Wednesday, Thursday, Friday & Saturday from 3:00 p.m. to 6:00 p.m.
$25 USD per person


South City Tour
Every Tuesday from 11:00 a.m. to 1:30 p.m.
$25 USD per person 

Bike Tour
Every Sunday starting at 3:00 p.m. (lasts 3-4 hours)
$45 USD per person (includes bike hire, helmet, & refreshments) 



Stencil Workshops
Should going on the graffitimundo tour leave you wanting to try your hand at street art, they also offer Stencil Workshops. These four hour workshops are given by some of the leading stencil artists in Buenos Aires, such as rundontwalk, malatesta & bs.as.stncl. This is a great opportunity to learn a new craft, as well as a fun way to get to know one of these incredible street artists.
Stencil Workshops
graffitimundo.com/stencil-graffiti-workshops-buenos-aires
4 hour workshop
$60 USD per person
Street Art Galleries
Galeria UNION
If you can't get enough graffiti on the streets of Buenos Aires, stop by Galeria UNION in San Telmo. Galeria UNION is run by graffitimundo, providing yet another means of exposure for Buenos Aires street artists. With two large rooms dedicated to temporary exhibits showcasing a local street artist's work, a room showcasing various street artists' work, and a workspace for artists in the back, this space is entirely dedicated to street art. There are many pieces for sale at reasonable prices should you decide that you want to take an original work home with you.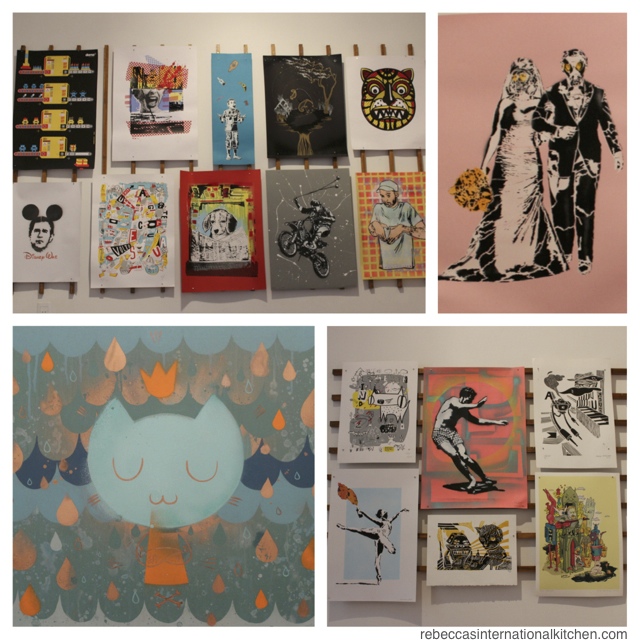 When I learned that the temporary exhibit was showcasing work by Cabaio, my favorite stencil artist, I couldn't miss it. Though the gallery is only open for limited hours, if you're dying to check it out (like I was), send them an email and someone from graffitimundo will do their best to accommodate you. If you go on the graffitimundo South City Tour, this is where the tour finishes. Also check out Galeria UNION's website and facebook page for updates on opening nights.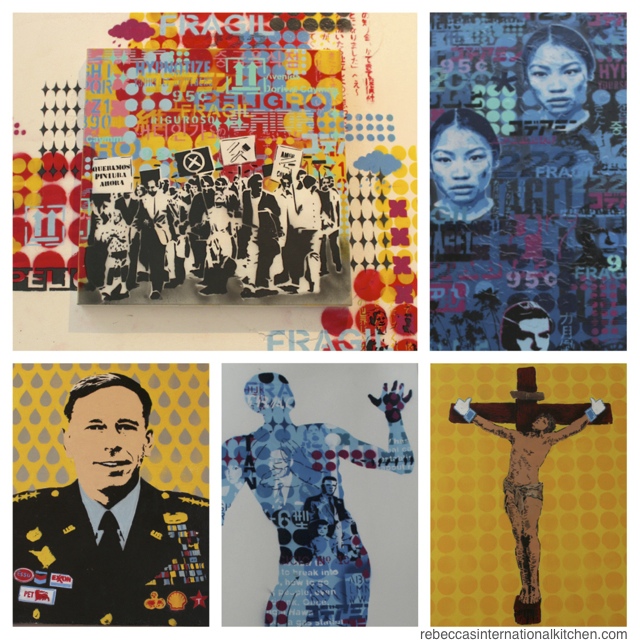 Work by Cabaio: "Unidos por el color" "States by color" (top left); "Mala noche" or "Bad night" (top right); "Lluvia negra" or "Black rain" (bottom left); "La lluvia" "Rain" (bottom middle); "Jesus likes me" (bottom right)
Galeria UNION
Carlos Calvo 736
San Telmo
galeriaunion.com/
Tel: 0054 911 3683 3219
Email: info@galeriaunion.com
Facebook: www.facebook.com/galeriaunion
Open Mondays, Wednesdays, and Fridays from 12:00 p.m. to 5:00 p.m.
Free Admission
Post St. Bar & Hollywood in Cambodia
Another great street art gallery is Hollywood in Cambodia, run by local street artists. Located in and above the Post St. Bar in Palermo Soho, the gallery consists of a temporary exhibit, a large selection of original work for sale, and a workspace for artists. Post St. Bar is an attraction in itself, as every inch of wall space inside the bar and on the terrace is covered with street art. Plus, there's a good selection of beer, picadas, and free pizza on Thursdays. If you go on the graffitimundo North City Tour, this is where the tour finishes.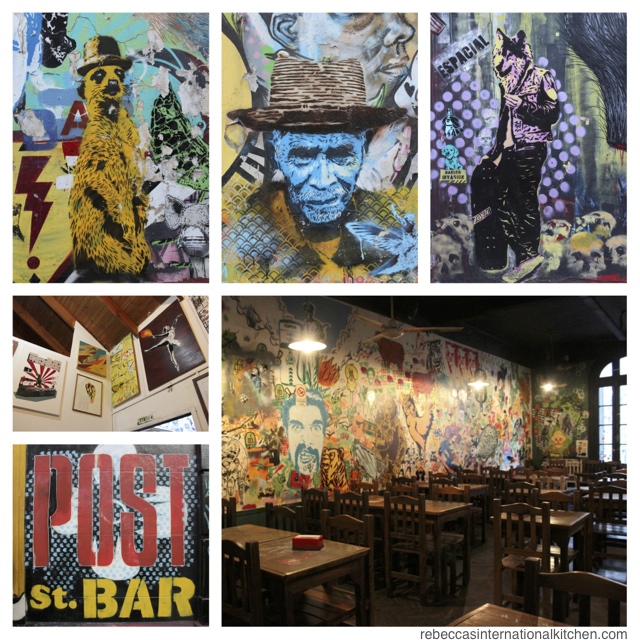 Hollywood in Cambodia

(Above Post St. Bar)

www.hollywoodincambodia.com.ar/

Email: hollywoodincambodia@gmail.com

Open Thursdays to Sundays from 5:00 p.m. to 9:00 p.m.



Restaurants
Fukuro Noodle Bar
Fukuro Noodle Bar, an excellent Asian-fusion restaurant, is one of my favorite restaurants in Buenos Aires. Not only do they make the most delicious steamed buns, dumplings, and ramen noodles, the outside and inside walls are covered with Cabaio's masterful stencil work. Fantastic food + brilliant art; what could be better?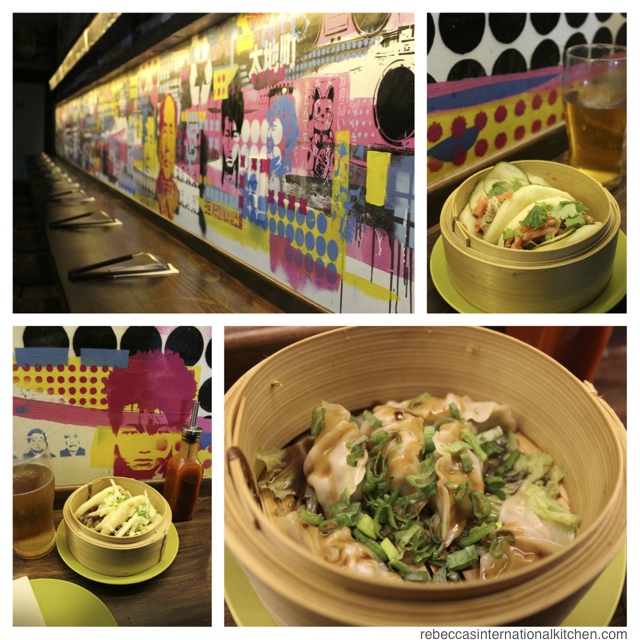 Fukuro Noodle Bar
Costa Rica 5514 (between Fitz Roy & Humboldt)
Palermo Hollywood
fukuronoodlebar.com/
Tel: 54 1532900912
Open Tuesdays, Wednesdays, and Thursdays 8:00 p.m. to 12:00 a.m.
Open Fridays and Saturdays 8:00 p.m. to 1:00 a.m.
Closed Sundays and Mondays
Walk-ins only; arrive when they open to ensure a seat
Cash only
Nomade Comida Rica
After my initial shock of excitement of coming across a food truck in Buenos Aires (the first I've seen here), I immediately recognized Cabaio's stencil work (and proceeded to take a million pictures). Nomade Comida Rica serves just a few dishes, such as Min Pao, steamed buns with pork and mushrooms, and a baguette sandwich of curried chicken. If you're craving something sweet, they also have a delicious arroz con leche.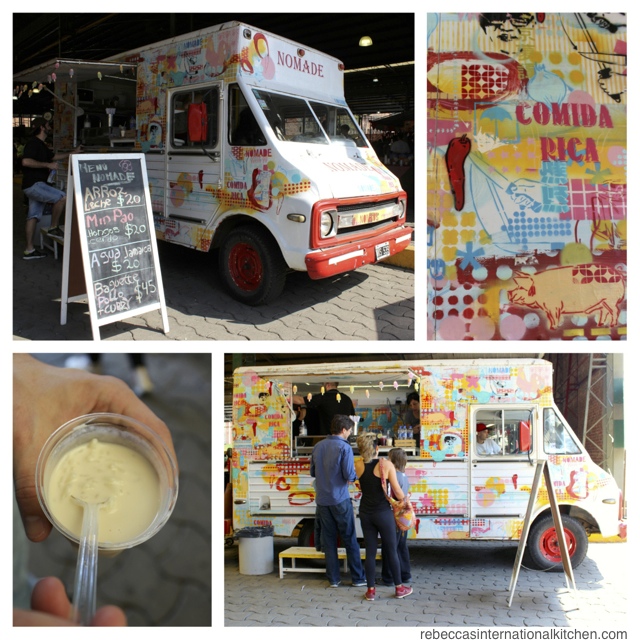 Nomade Comida Rica
Facebook: www.facebook.com/nomade.comidarica?fref=ts
Various locations throughout the city
For an overview of the different types and uses for graffiti, as well as an introduction to my favorite street artists in Buenos Aires, read my article Street Art & Graffiti in Buenos Aires, Argentina.
Planning a trip? Check out all my articles about Buenos Aires here!