Planning for a Week in Mendoza, Argentina
I am a planner. "Let's get there and then figure it out" is not my motto. I love traveling, but I take special joy in planning trips. I love spending hours researching, reading restaurant reviews, creating itineraries, compiling lists that sync across multiple devices, and making special music playlists for each trip. Once I'm at my destination, the work is done and it's time for the fun.
Here is my work for my week of vacation in Mendoza. I've included an overview of the wine regions, the best ways to get around, how you should spend your days, an example itinerary, and a list of great wineries to check out. Sometimes it's helpful to read the facts about a place, but often what you really need is someone's advice. Here is mine.
Wineries in "Mendoza": An Explanation
While planning my first trip to Mendoza, my biggest concern wasn't about which wineries to visit, but how to get to them. Many people just say "Mendoza" and make the mistake of thinking that all the wineries (almost 1,000 of them) are somehow all within walking distance. They aren't. The confusion begins with the name: Mendoza is both the capital city and the Province of Mendoza. Saying that all these wineries are in Mendoza implies that they are in the Province of Mendoza, not within the capital city. While there are many hotels in the capital city of Mendoza, you've still got to travel just a bit to reach the vineyards. So, where are the wineries exactly? While there are many wine areas in this part of the country, the three closest to the city of Mendoza are Maipú, Lujan de Cuyo, and the Uco Valley.
Maipú is a small town with a high concentration of wineries just 30 minutes east of the capital city of Mendoza. Maipú is a good place to visit the Bodega La Rural Wine Museum and several good wineries. However, most of the wineries here make their premium wines from their vineyards in Lujan de Cuyo or the Uco Valley.
Lujan de Cuyo is about 20-30 minutes south of Mendoza and is the region best known for growing Malbec. There are some amazing wineries and restaurants here, including Bodega Luigi Bosca, Terrazas de los Andes, and Bodega Ruca Malen. Also in this region are small towns, like Chacras de Coria, that have boutique hotels and a growing number of restaurants.
For the best views of the Andes Mountains, you must travel to the Uco Valley. About 1 hour 15 minutes to 1 hour 40 minutes south of Mendoza, driving from Mendoza to the Uco Valley is like driving from San Francisco to Napa Valley. Plan to spend at least one or two days in the Uco Valley (on clear, sunny days, if possible). Taking the extra time to make it to the wineries in the Uco Valley is worth every minute.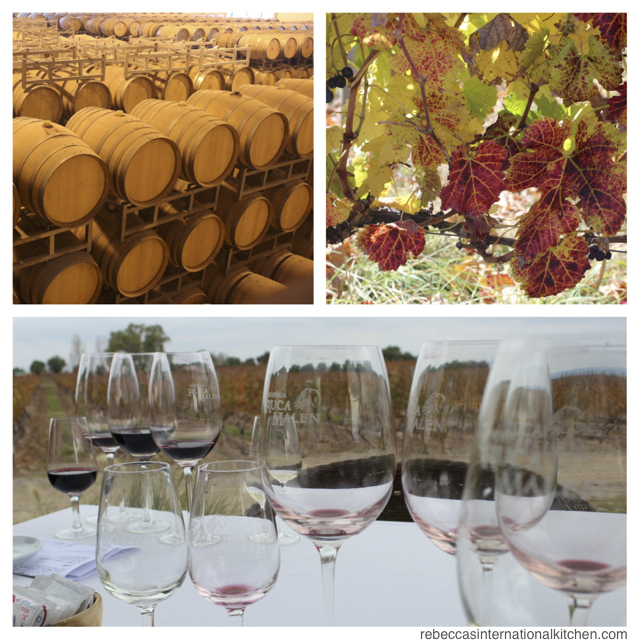 How to Get Around Mendoza: An Analysis
Understanding where the vineyards are is one thing. Knowing how to get there is another. There are many transportation options to sift through: rent a bike, take taxis, hop-on hop-off busses, tours, or rent a car? Which to choose? While researching, I read an article in Wine Republic that described the pros and cons of 3 different types of transportation available to get to the wineries (read "A Wine Tour Three Ways" by Christopher Davies here). The author describes his days riding a bike in Maipú, taking Bus Vitivinícola around Lujan de Cuyo, and trying out a private tour, also around Lujan de Cuyo. After reading the article, which was very informative, all I knew for certain was that I didn't want to do any of those options. This was my thinking:
Bike: No way. While I love biking, with no clear biking lane, no helmets, and Argentinian drivers (or worse, tourists) on the road, there's no way. Plus, hot and sweaty while on a wine tasting vacation? Definitely not. Plus, that's just to get around Maipú. What about the other days?
Taxi: Probably not too expensive to get to Maipú and Lujan de Cuyo, but what about the Uco Valley? Over an hour in a taxi… Then what about getting between vineyards? Or back home? How much would it be to rent a driver for the day? For 9 days? Yikes…
Hop-on hop-off bus: After reading that article, trying to work around a bus schedule doesn't sound pleasant at all. Hours of waiting, being on someone else's schedule, no.
Private tours: A bit pricey, but it's nice that they plan all the details. On the other hand, I know exactly which wineries I want to visit. Can I find a tour that goes exactly where I want? Hmm…maybe take a tour to the Uco Valley and a taxi the rest of the days? Not a bad idea.
Rent a car: I could go exactly where I want, when I want. I could pick up and drop off the car at the airport. It's less expensive than a tour, especially with more than one person. I have a GPS and a designated driver. Sold!
While taking a private tour to the Uco Valley and taking taxis the other days was a close winner, I chose to rent a car, a choice I did not regret. I loved having the independence of getting to drive to the wineries I wanted. I was on no one else's schedule, so I could stay as long as I wanted to at each place, have long lunches, and really enjoy my vacation time. Plus, having my own car gave me the perfect opportunity to crank up my "Songs About Wine" playlist.
If you decide that renting a car is the best choice for your trip, it is imperative that you have a GPS or a maps app on your phone to help you navigate from place to place. Also, always give yourself a little more time to get there than you think you need. You'll also want to go with friends who are willing to take turns being the designated driver for the day.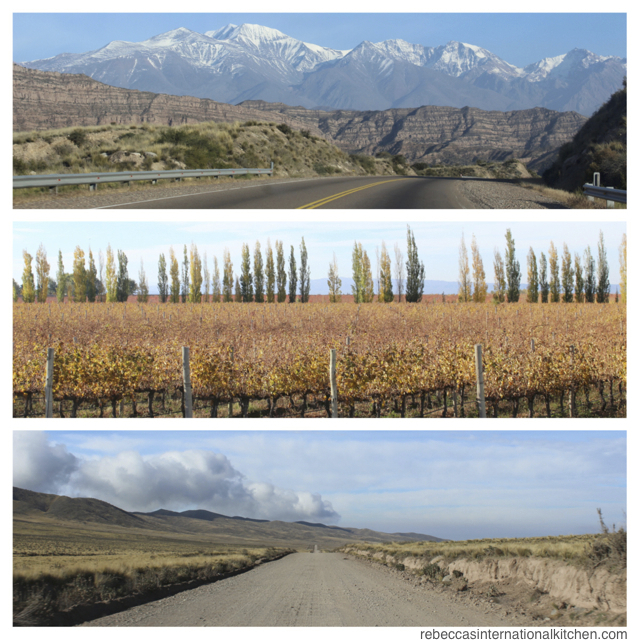 How to Spend Your Days in Mendoza: An Itinerary
Because of the distances between each region, I recommend choosing 2-3 wineries in the same area to visit per day. By designating a whole day for each region, you'll be able to really see the differences between each area. To get the most out of your day, start with one tour and tasting in the morning, then have a long lunch at another winery (and possibly another tour and tasting there), then wrap up your day with a third tour and tasting. Consider lingering at each winery, enjoying good food, an extra tasting, or soaking up the sun in the vineyard. Most wineries close around 5:00 p.m., so there's still plenty of time in the day to explore Mendoza and eat a nice dinner in the city.
Below, I've provided an itinerary for 4 full days and 2 travel days in Mendoza. Click on the links provided to visit the wineries' websites, the best place for current information including hours of operation, prices, telephone numbers, and addresses. Most wineries offer tours in English, but at specific times (usually not indicated online). Simply call or email the winery to make a reservation. I recommend making restaurant and wine tour reservations at least 2-3 days in advance.
(R) indicates the winery has a restaurant; an * indicates that the winery is one of my favorites and is listed in my article 10 Best Winery Experiences in Mendoza. 
Itinerary for 6 Days in Mendoza

Thursday: Travel Day

Fly into Mendoza, pick up rental car at airport, check into hotel, eat dinner in Mendoza
Explore Mendoza (as time permits throughout the week): Parque San Martín, Cerro de la Gloria, Plaza de Independencia and surrounding plazas

Friday: Wine Tours in Maipú (choose 2-3 per day; most vineyards in Maipú are open Monday-Friday)

Bodega La Rural* (wine museum)
Bodegas López (R)*
CarinaE Viñedos y Bodega
Trapiche

Saturday: Wine Tours in the Uco Valley (choose 2-3 per day; most vineyards in the Uco Valley are open Tuesday-Saturday or Sunday)

Bodegas Salentein (R)*
Bodega Atamisque (R)*
Andeluna Cellars (R)*
Bodega La Azul (R)
The Vines of Mendoza (R)
O. Fournier (R)

Sunday: Cooking Day (or other activity: rafting, driving into the mountains, exploring Mendoza)

Familia Zuccardi (R)* and

 

Casa del Visitante
Estancia La Alejandra (R)*

Monday: Wine Tours in Lujan de Cuyo (choose 2-3 per day; most vineyards in Lujan de Cuyo are open Monday-Friday or Saturday)

Bodega Luigi Bosca*

 

Terrazas de los Andes (R)*
Bodega Ruca Malen (R)*
Belasco de Baquedano (R)
Bodega Tapiz (R)
Susana Balbo Winery (R)
Alpamanta
Caelum
Renacer
Casarena (R)
Bodegas Chandon

Tuesday: Travel Day

Check out of hotel, drop off rental car at airport, and fly home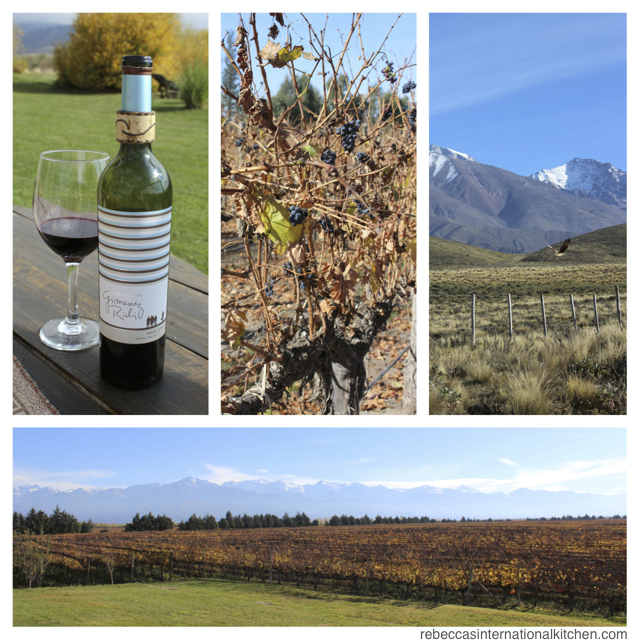 2016 Update:
Planning a trip?
Check out all my articles about Mendoza here!