I've fallen in love with guided wine tours in Mendoza. While I usually pride myself on doing everything on my own, organizing a weekend of winery-hopping in Mendoza can be extremely challenging. I am thoroughly convinced that going with a professional tour company is the easiest and most fun way to explore Mendoza's wine country.
Vendimia.com is a tour company that specializes in private tours, perfect for couples or groups of friends who want a highly personalized experience. Long-time friends Leo and German started Vendimia.com in 1998 to show tourists the best Mendoza has to offer. They take immense pride in their company and continue to lead all the tours themselves.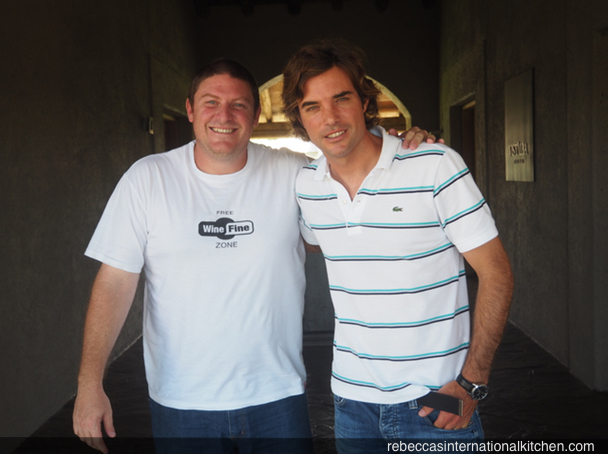 Over the years, Vendimia.com has developed relationships with 25 of Mendoza's best wineries. A typical day tour includes visits to three wineries in a single region — two for tours and tastings and one for a delicious lunch and wine pairing. Leo and German work with each group to decide which region would be the best to visit, either Maipú, Luján de Cuyo, or the Uco Valley. Then they come up with the perfect itinerary, make all the necessary arrangements, and provide transportation; all the group has to do is relax and enjoy the wine.
Another aspect that makes this tour company special is that Leo and German take posed and candid photos of the group throughout the day. This is especially great if you're celebrating a special occasion, dislike carrying a camera around, or are a photo-lover like me. What better way to commemorate an unforgettable day of wine tasting?
When I contacted Vendimia.com to write about their company, Leo responded immediately and graciously invited me to join him for a tour. He recommended visiting Luján de Cuyo and came up with a fantastic itinerary for me. Even though I've visited over 20 wineries in Mendoza, he somehow managed to pick three new and interesting bodegas for me to visit.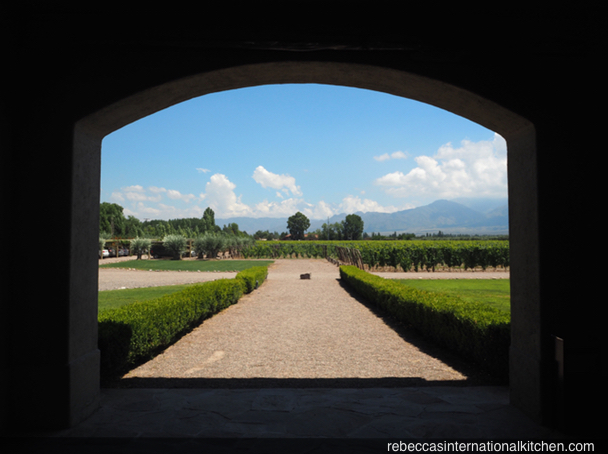 Luján de Cuyo Wine Tour
Leo picked me up as scheduled, and as we drove to our first winery, we became fast friends. It was interesting to hear from a true Mendocino how the city has changed over the past 15 years, with tourists from all over the world flocking to this part of Argentina. He pointed out landmarks, talked to me about Mendoza's wineries, and somehow managed to keep up with my endless questions, all while navigating to each winery with ease.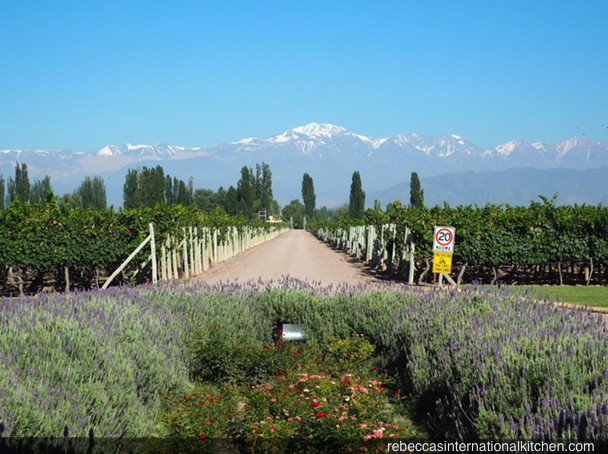 For our first stop, we went to Belasco de Baquedano which opened its doors in 2008. Although it is a relatively new winery in Mendoza, the Belasco family has been making wine for eight generations and owns five wineries in Spain. Belasco de Baquedano boasts the only Aroma Room in South America, making it the perfect bodega to kick off a day of wine tasting.
The Aroma Room showcases 46 aromas found in wine and is designed to test and sharpen your sense of smell. Each aroma is contained in a plexiglass tube with the answer posted on the wall behind. While I was able to guess quite a few, especially among the fruits, vegetables, and spices, there where some aromas that were a bit trickier. A fragrance that I could only describe as "sweaty kids" turned out to be "civet," a musky scent produced by the eponymous mammal, one of the four defect aromas you definitely do not want to smell in a bottle of wine.
It was really fun to practice my sense of smell before putting my nose to the test during the wine tasting. I enjoyed comparing the distinct aromas between the young Llama Malbec 2014, the Reserva Guentotal Malbec 2011 and the Gran Reserva Swinto Malbec 2012.
The second stop was to Achaval Ferrer, a winery that consistently receives the highest scores in Mendoza. Already a fan, I was eager to learn what magic they use to produce such incredible wines.
The tour was personalized and intimate, yet professional and well-organized. We went down to the barrel room where my guide described Achaval Ferrer's five lines: the Malbec Mendoza, the Quimera blend, and three single vinyard Malbecs. I tasted two of the single vinyard Malbecs from the barrel, which were so beautiful that I seriously wanted to cry. It was here that I learned that the magic happens at the vine.
Instead of growing as many grapes as possible, Achaval Ferrar prunes their 100 year old vines so that there is only one bunch of grapes per vine. As the grapes mature, the vineyard's distinct terroir is concentrated into the single bunches. Also, each of the vineyards is located at a different altitude and is comprised of completely different soil, such as clay, limestone, or volcanic ash. The result is that the wines produced from each vineyard, though all Malbec, are a direct expression of the terroir and are therefore distinctly different.
I tasted three more wines in the tasting room — the Quimera blend, the Finca Mirador single vineyard, and the Dolce, a dessert Malbec that is only sold at the winery. While some wineries claim to value quality over quantity, Achaval Ferrer truly exemplifies this philosophy. They produce only 250,000 bottles a year, so you can be sure that when you buy wines by Achaval Ferrer, they will always be of the highest quality.
For our final stop, we went to lunch at Vistalba. Since I was already familiar with their Tomero line, I was really excited to visit the winery. We had the tasting menu paired with four wines — the Tomero Malbec Rosé with the appetizer, the Vistalba Corte C 2014 blend to accompany the empanadas, the Tomero Gran Reserva Malbec 2012 for the main course, and the Progenie II sparkling wine with choice of dessert. I thoroughly enjoyed each course, though I recommend Leo's choice of flan for dessert. It was superb. Also, I'm in love with the Progenie II, a beautiful, light pink sparkling wine made in the Champenoise method, the perfect souvenir from the day's excursion.
Finishing the tour with lunch at Vistalba was really nice. It was a wonderful time to unwind, talk about the day's experiences, and get to know each other better. After a delicious lunch, we walked it off by going on a tour of Vistalba's wine production facilities.
Vendimia.com
Leo and German do all they can to ensure their guests are having a great time, from crafting the perfect itinerary and making the arrangements to taking photos and providing additional insights. They are especially great at taking cues from their guests as to how much information they should share; if you want to learn more, they are happy to tell you all they know, but if you just want a quiet drive between the wineries, they'll provide that as well.
Each of the wineries Leo selected for me ended up becoming a new favorite. The Aroma Room at Belasco de Baquedano, the superior wines at Achaval Ferrer, and the delicious lunch at Vistalba all stand out in my mind. Leo really understood what I was looking for in a day tour and made it happen, making this one of my favorite experiences in Mendoza to date.
For a trip through Mendoza's wine country that is perfectly tailored to suit you and your companions, be sure to check out Vendimia.com.
Vendimia.com
Website
Facebook
Tel: 261 5946894
Cell: +5492615450651 WAPP
Email: info@vendimia.com
Photo Credit: Thanks to Leo at Vendimia.com for providing the photos of me on the tour, as well as the photo of the flan at Vistalba.
Planning a trip?
Check out all my articles about Mendoza here!