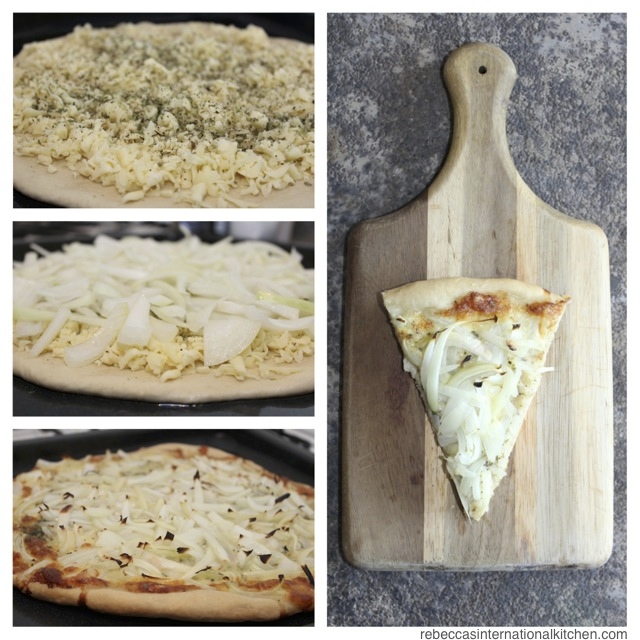 Even though the idea of a pizza covered entirely by cheese and onions didn't sound that great to me at first, I fell in love with it at first bite.
Fugazzeta pizza will always be special to me, because it was the first meal I had upon moving to Argentina. Arie and I had just arrived to our tiny, rented apartment in Mar del Plata, famished and exhausted. Arie's sweet aunt had already stocked our kitchen with groceries, including a fugazzeta pizza from La Nieve, a local pizzeria. After traveling for almost 24 hours, it was so nice to have such a delicious meal. What a treat!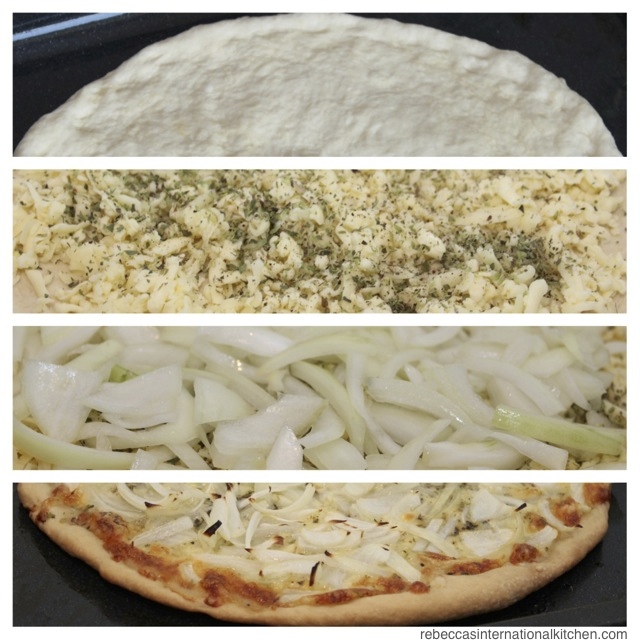 Fugazzeta pizza is my husband's favorite type of pizza. Since they're practically impossible to find in the United States, he's been making up for lost time. I love the combination of the sweet, crunchy onions, the melted cheese, and the hint of oregano, so I've not held him back. Needless to say, we've had many more fugazzeta pizzas since that first night.
I've found that I also love making this pizza; it's simple and delicious. While fugazzeta pizzas are easy to buy here in Argentina, I'm glad that I can continue to make this special treat for my husband once we're back in the United States.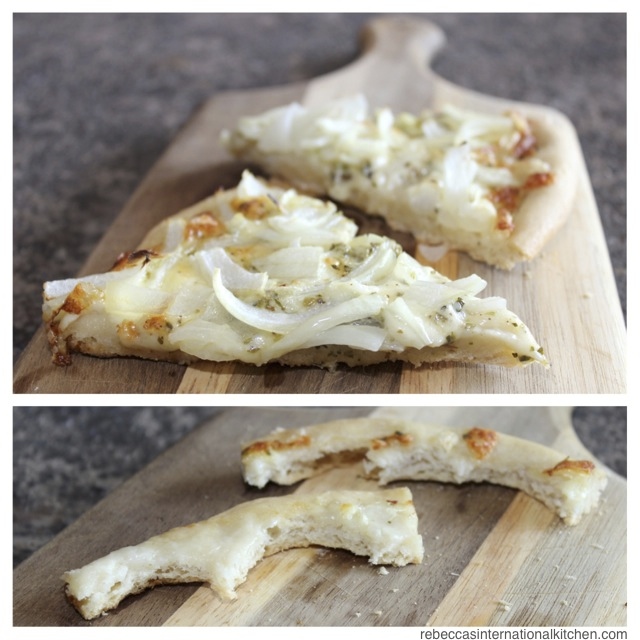 This recipe makes two medium pizzas, enough for about 4 hungry people. Be sure to prepare the dough early so that it has time to rise. Serve with a salad, a bottle of wine, and enjoy a slice from Argentina.
Fugazzeta Pizza – An Argentinian Classic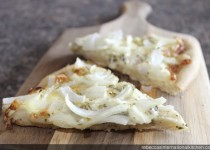 Prep Time:

02h 30min

Cook time:

25 minutes

Yield:

2 pizzas
Ingredients:
Instructions:
1. Dough: Mix together the water and yeast. Cover, and set aside. In a large bowl, mix the flour and salt together. Form a ring with the dry ingredients, and pour the yeast and water in the middle. Incorporate all the ingredients together, first mixing with a spoon and then kneading with your hands. Add extra flour as needed. Cover the dough, and let rise for 2 hours.
2. This recipe makes enough dough for 2 pizzas, so knead the dough on a floured surface and divide into two equal balls of dough. Stretch the balls of dough out onto two pizza pans that have been rubbed with a little olive oil. Press the dough flat until it is less than 1 cm thick.
3. Toppings: Place the vertically sliced onion in a large bowl. Drizzle olive oil over the onion, and mix well. Cover each pizza with about 2 cups of mozzarella. Then sprinkle oregano and black pepper heavily over the cheese. Cover each pizza with about 3 cups of onion.
4. Bake in the oven for about 25 minutes, or until the edges begin to brown and the cheese melts.
5. Serve and enjoy!