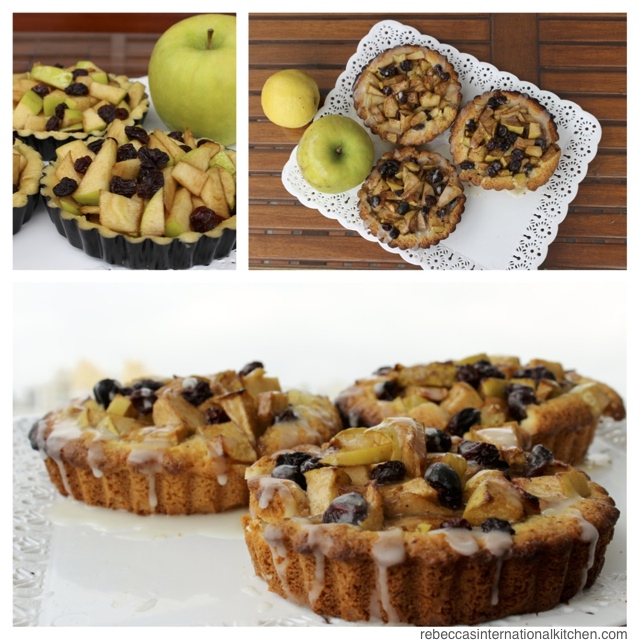 I love the holiday season, not only for the abundance of food (which I can't resist), but for the many family gatherings that happen during these times. How sweet it is to set aside time to think about what we're thankful for and what we can do to bring others happiness.
I am thankful for my family in Texas and grateful for the many technologies that help us stay in touch. I'm looking forward to spending true face time with them during December and am already making a list of Argentine treats to bring them.
I am thankful for the opportunity to move to Argentina where I've gotten to spend time getting to know my husband's family. I am forever grateful for the all their love, support, patience, and understanding–especially when trying to communicate with me!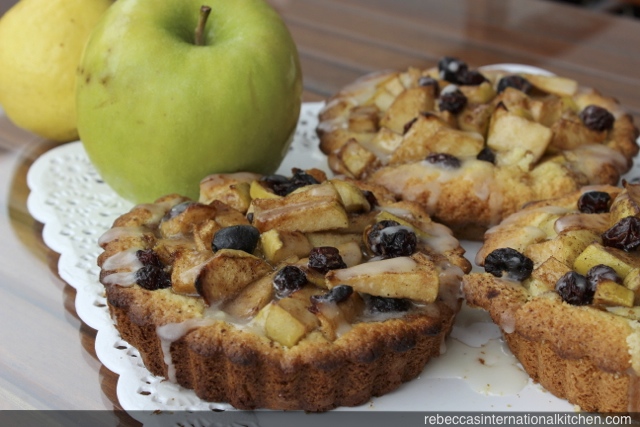 This recipe is special because it was given to me by Arie's cousin. We visited for tea last week, and when we walked into their house, I could smell the apple pie baking in the oven. His cousin brought out a picture-perfect pie, which we quickly devoured. I must confess–I'm pretty sure I ate half!
The apple filling is delightfully sweet and crunchy, and with the lemon icing on top, this dessert is sure to hold everyone captive at the table until every last crumb has been eaten.
Mini Apple Pies with Raisins and Lemon Icing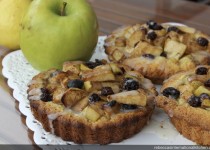 Prep Time:

20 minutes

Cook time:

30 minutes

Yield:

3 mini pies
Ingredients:
Instructions:
1. Dough: In a medium bowl, mix together the flour and sugar. Add the egg, egg yolk, vanilla, salt, and butter and mix well. Wrap in plastic and chill for 30 minutes.
2. Filling: Place the chopped or sliced apples and raisins in a bowl. Sprinkle the white sugar, dark brown sugar, and cinnamon over the apples and raisins and mix gently.
3. Separate the dough into three equal balls. Roll out the balls of dough and place into the mini pie pans. Add the filling to the pies.
4. Bake at 350°F (180°C) for about 30 minutes, or until the crust is golden brown.
5. Icing: Put the powdered sugar in a small bowl. Add a little lemon juice to the powdered sugar and mix with a fork. Continue adding a little lemon juice and mixing until you have the consistency you want. Drizzle over the pies after they have cooled slightly.
Tip: If you do not have 3 mini pie pans, this recipe will also make one large pie. The only thing you might need to adjust is the cooking time.