Traditionally eaten around Christmastime in Argentina, loaves of pan dulce can easily be purchased at any grocery store or bakery during the months of November and December. Pan dulce, also known as panettone in Italy, is a fruit and nut filled bread that is so delicious, I decided I wanted to be able to eat it year-round.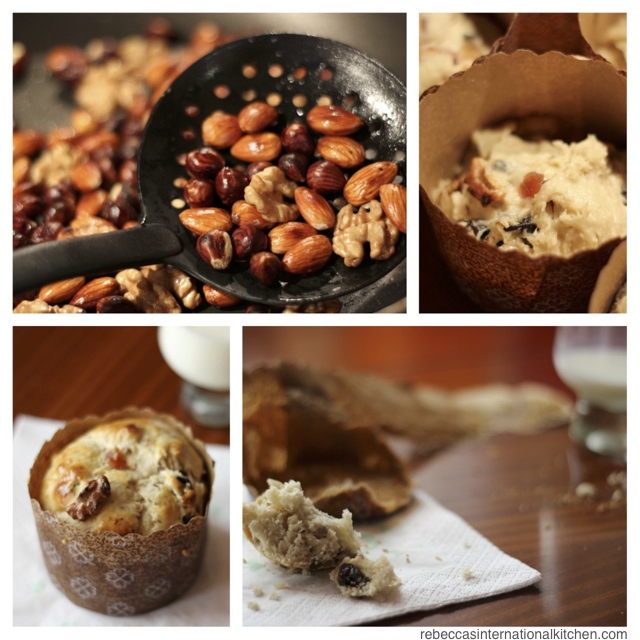 While it might look a little like a fruitcake, pan dulce is more like a bread and is not very sweet. Pan dulce is the perfect accompaniment for a glass of milk or tea for breakfast or a snack. Typically baked in paper molds specifically made for pan dulce, you can simply line a can with parchment paper if you are unable to find the molds.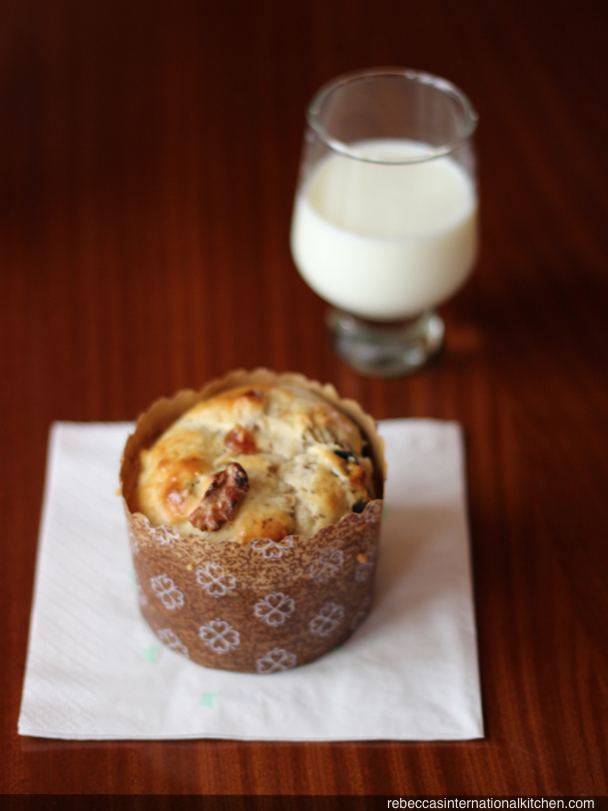 Pan Dulce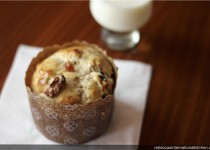 Ingredients:
Instructions:
1. In a small bowl, dissolve the yeast in the milk. Add small amounts of sugar and flour. Mix well, then cover and let ferment for about 10 minutes.
2. In a large bowl, add the eggs, sugar, malt extract, and vanilla extract. Add the yeast mixture and mix well. Incorporate the flour a little at a time, then add the salt, butter, and milk. Mix all the ingredients together until the dough is smooth.
3. Cover the dough and let rise for 30 minutes. Meanwhile, roast the nuts in a skillet until toasted. Set the nuts aside to cool. Soak the raisins in rum or cognac for 10-15 minutes. Then, if you don't have pan dulce molds, line one large or 4-6 medium sized cans with parchment paper.
4. Mix the fruit and nuts into the dough, working the dough on a floured counter if necessary. Divide the dough into equal portions, roll into balls, and place in the molds. (The dough should fill the mold just a little more than halfway, allowing room to rise.) Cover the molds and let the dough rise again for 30 minutes.
5. Preheat the oven to 325°F (160°C). Cut a cross or X on the top of the dough. Paint the tops with an egg and bake for 25-30 minutes. (Careful, overcooking the bread will leave you with dry loaves!)
Tip: Because there are no preservatives in this recipe (as opposed to store-bought brands), this bread should be eaten soon after baking while it's fresh. Enjoy!