Forget the ketchup or barbecue sauce; when it comes to eating steaks in Argentina, it's all about the chimichurri and salsa criolla. Salsa criolla is my favorite condiment for a nice, juicy steak. Restaurants in Argentina will bring a small cup of salsa criolla for the table; I always request an extra one, just for me! I love to eat it on bread, with empanadas, and anything from the parilla (grill).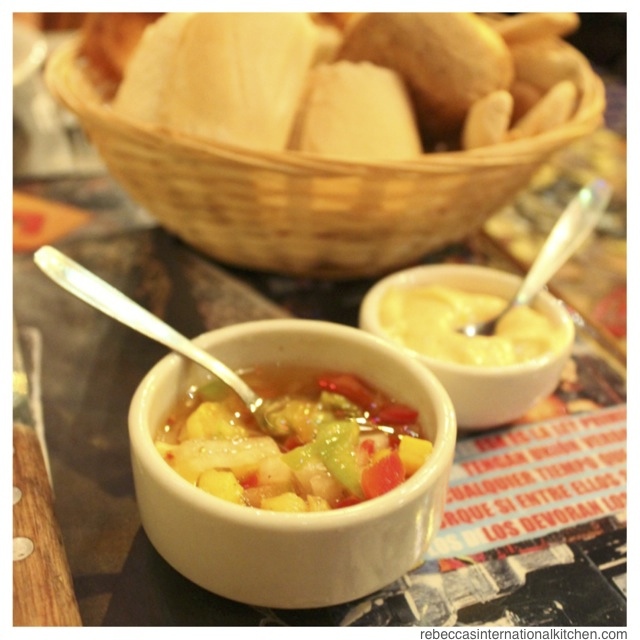 For my birthday, my husband and I went to Mendoza, Argentina to tour the wineries there. While in Mendoza, I took a cooking class taught by gauchos (cowboys) at a horse ranch named Estancia La Alejandra. Imagine my delight when, among other things, we were taught how to make salsa criolla and Argentine steaks. The steaks were simply rubbed with salt and put on the grill for a while. While the steaks cooked, we prepared salsa criolla.
Most Argentinians do not like spicy dishes; there are not many restaurants that offer anything more spicy than black pepper. I, however, love spicy foods, so I was thrilled when I learned that we were making two versions of salsa criolla-one regular and one spicy. As I added extra garlic and crushed red pepper to my spicy batch, I could see the gauchos looking at me like I was crazy. Oh well; more for me!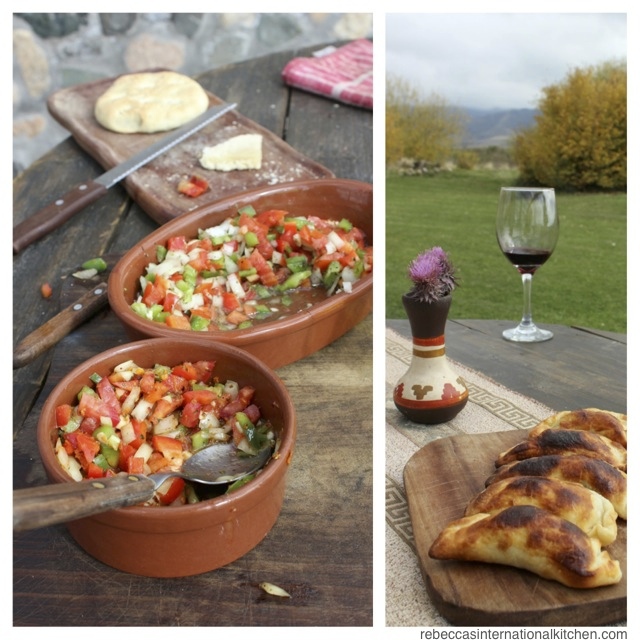 We had made country bread and empanadas earlier in the day, so it was finally time to sit down and enjoy the fruits of our labor. The fresh salsa criolla was increible (incredible)! And my spicy batch was even better. While I basically had to dare the gauchos and my Argentine husband to try my salsa criolla, they all seemed to like it just as much as I did.
It was a fun day of cooking, horse back riding, and hanging out at the ranch. I walked away with improved empanada skills, some great memories, and a fun, easy recipe for salsa criolla. Try making your own salsa criolla for your next cookout; whether you like it spicy or mild, you're sure to love this Argentine salsa.
Salsa Criolla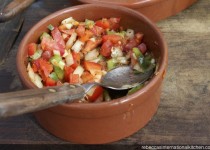 Ingredients:
Instructions:
1. Chop the bell peppers, onion, tomato, and garlic. Place in a single large bowl or two smaller bowls (for two different spiciness levels).
2. Drizzle the olive oil and red wine vinegar over the vegetables until wet. Mix well.
3. Add the crushed red pepper, oregano, and salt to taste. Add more crushed red pepper to make a spicier batch.
4. Serve with bread, empanadas, or meat. Enjoy!