Finding Restaurants in Bariloche
No vacation is complete without spending some quality time eating at great restaurants. Bariloche has a wide range of restaurants to suit any budget, from low-key, family friendly places to upscale gourmet restaurants. There are many parillas that offer up juicy steaks and tasty empanadas, gastropubs that have quality food as well as great beer, and restaurants with views of the lakes and mountains that will leave you breathless. And don't forget about the famous chocolate! Chocolate shops and cafés line Calle Mitre and are sprinkled throughout Bariloche.
Local specialties include trout, salmon, lamb, deer, wild boar, goulash, and fondue, so try to taste some of everything. Here are my top 12 suggestions for places to eat while in Bariloche.
Planning a trip to Bariloche? To learn everything you need to know about winter sports in Bariloche, as well as fun things to do year-round, check out my other articles about Bariloche:
Best Restaurants for Argentine Steak and Empanadas
Alto el Fuego
Upon entering Alto el Fuego, you might at first think that you've walked into a cute little tea house, with its mint green furniture and dainty decor. However, you will soon discover that there is nothing dainty about the beef served at this parilla. Juicy, charred, perfectly cooked and seasoned, the entraña (skirt steak) and bife de chorizo (sirloin steak) blew me away, as did the homemade chimichurri and venison escabeche. The red house wine was delicious; even better, it was served in a pingüino (penguin) wine decanter (which I'm obsessed with). The ensalada completa was the perfect complement to our meaty meal and included lettuce, tomatoes, onions, carrots, beets, and eggs.
Every table in this small restaurant was occupied with friends and families talking and laughing. The atmosphere was warm and inviting, and the service was really good. I had a really wonderful dining experience here and will certainly return the next time I'm in Bariloche.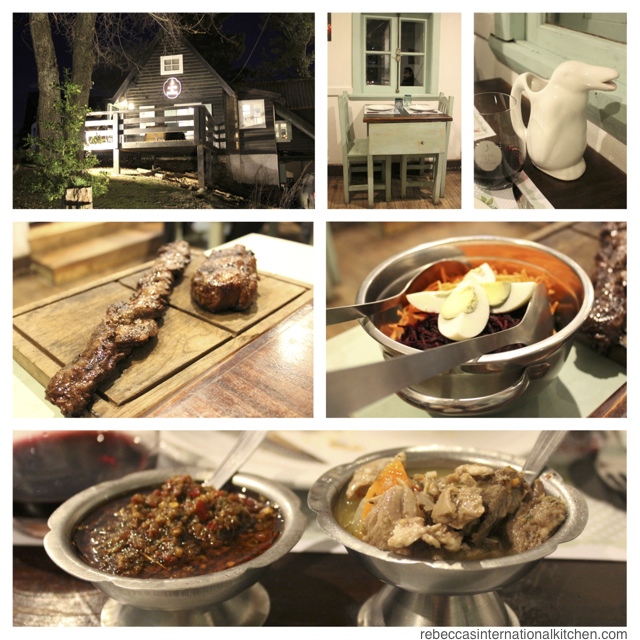 Best Restaurants for Argentine Steak and Empanadas

Alto el Fuego
20 de Febrero 451
Tel: (0294) 443-7015 

La Salamandra Pulperia
Avenida Exequiel Bustillo 5818
Tel: (0294) 444-1568 



Best Restaurants for Gourmet Dining
Butterfly
If you're celebrating a special occasion or feel like splurging while in Bariloche, the staff and chef of Butterfly will make sure you have an unforgettable dining experience. The 7 or 8-course meal (I lost count!) was inspired by the chef's travels, integrating French and Mediterranean cooking methods and influences with local ingredients, such as the Patagonian lamb and salmon dishes. Each dish was unique, beautifully plated, and delicious.
I would highly recommend the optional wine pairing featuring wines from Mendoza. I thought that the wines that were chosen were just as interesting as the dishes. For example, pairing pinot noir with the salmon and chorizo dish was surprising and wonderful, a pairing I would have never considered.
I must admit that when I saw the first dish, I was worried that my husband would leave the restaurant still hungry; however, I needn't have worried because by the end of the meal, we were both stuffed and completely satisfied. This was a fun food and wine experience, one that my husband said was his favorite during our time in Bariloche.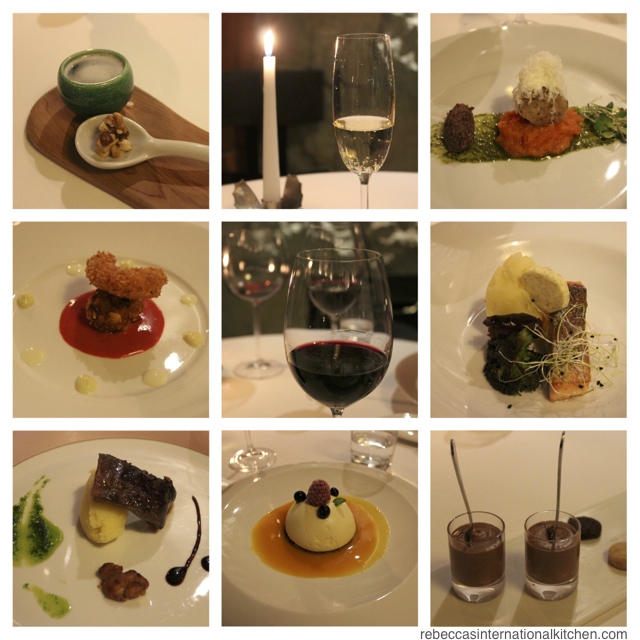 Best Restaurants for Gourmet Dining 

Almazen de Sabores
Los Radales 667, Dina Huapi
Tel: (0294) 452-1109 



Best Restaurants for Lunch
Llao Llao Hotel & Resort, Golf-Spa
If you're wanting a special lunch with a beautiful view of the mountains, consider driving to the Llao Llao Hotel & Resort, about 30 minutes from downtown Bariloche. The Llao Llao offers two wonderful dining options: Café Patagonia and the Winter Garden.
Café Patagonia is the à la carte fine dining restaurant that serves a variety of appetizers, pastas, fish, and meat dishes. They even feature a lighter Spa Menu. The trout empanada and lamb with blue cheese empanada were delicious ways to start the meal. The trout and salmon raviolis with asparagus and leek cream sauce were wonderful, as was the steak with malbec sauce. The real winner, however, was the coconut flan dessert, served with ice cream, nuts, chocolate, caramel, and dulce de leche. Café Patagonia is open for lunch (12:30-4:00 p.m.), tea (4:00-7:00 p.m.), and dinner (7:30 p.m. – midnight).
The Winter Garden, right off the hotel's main lobby, features large, floor-to-ceiling windows that offer diners a stunning view of the mountains. You can't go wrong with the salad bar lunch buffet (12:00-3:30 p.m.) or
Llao Llao Tea (4:00-7:00 p.m.). Be sure to make reservations, as the Winter Garden books up quickly.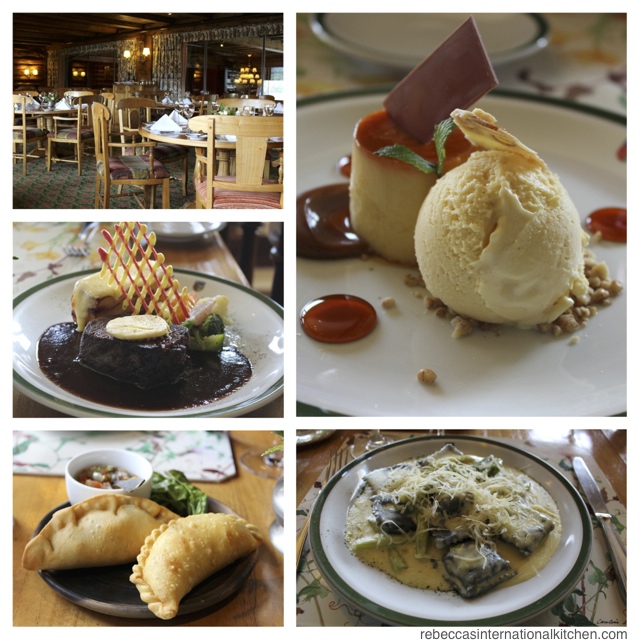 Holly Restrobar
Another great lunch option with a view is the Holly Restrobar. This restaurant is on the coast within walking distance from Bariloche's city center, making it a very accessible choice for those without their own transportation. This restaurant has many appetizers, salads, and main dishes, all of which looked delicious. The lenguado (sole) ceviche was incredible, as were the salad and trout dishes. This is a great place to eat, relax, and enjoy the view.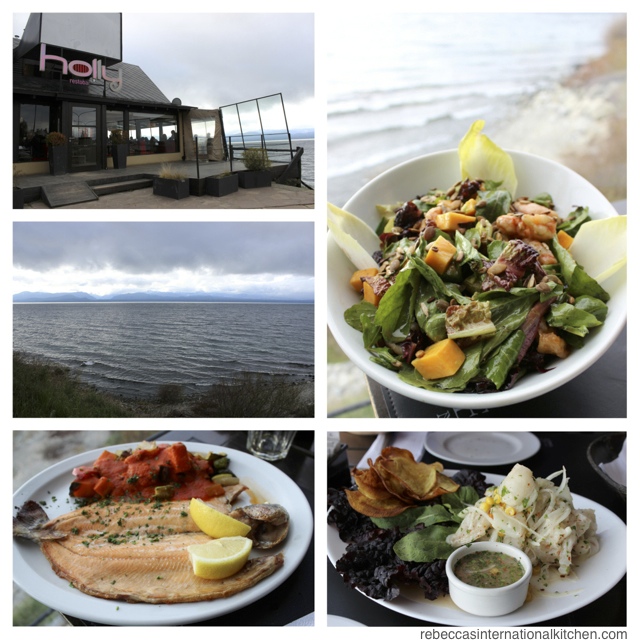 Best Restaurants for Lunch 

Llao Llao Hotel & Resort, Golf-Spa Café Patagonia

or 

Winter Garden

Av. Ezequiel Bustillo Km. 25

www.llaollao.com



Best Restaurants for Chocolates and Desserts
Mamuschka
Stroll down Calle Mitre and you will find countless chocolate shops. Stop by each to find your favorite, but make sure to save some room for the wonderful chocolates, pastries, and hot chocolate at Mamuschka. Grab a number and wait to be attended on by the staff; then, choose whatever looks good to you. You can't go wrong! Take your plunder with you or grab a table at the café in the back of the shop. Their hot chocolate is unbeatable, though they offer many tempting beverages. Try some of the baked goods or gobble up the chocolates you just purchased.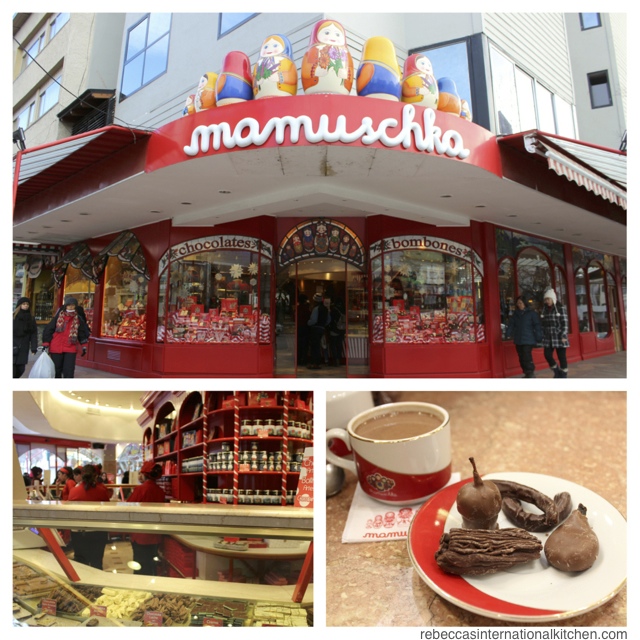 Rapa Nui
The gushing chocolate fountain in the front window and the heavenly small of chocolate wafting out into the street is enough to pull any unsuspecting person into Rapa Nui. Another of my favorite chocolate shops, Rapa Nui is best known for their chocolate covered raspberries and other chocolate coated fruits, as well as their delicious selection of helado (ice cream). They also have a great gift shop of specialty foods from Bariloche, including jams and mulled wine, my ideal souvenirs.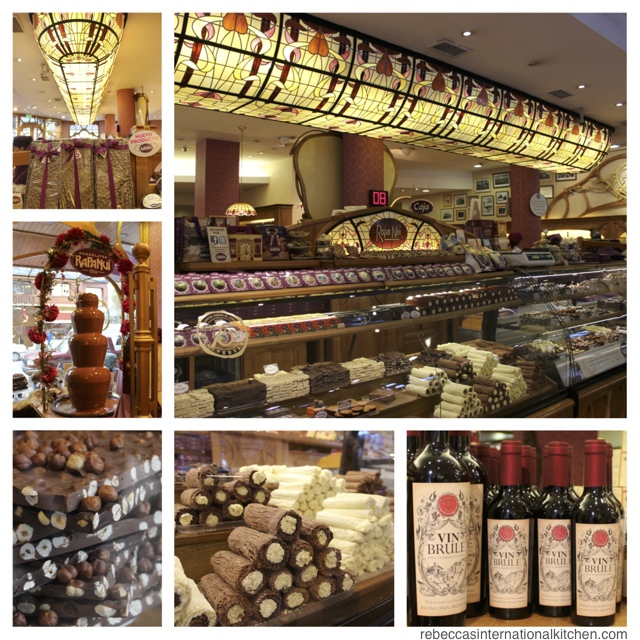 Best Restaurants for Chocolates and Desserts 



Best Restaurants for Drinks
Cerveceria Manush
What could possibly be better than artisanally brewed beer and great food? Cerveceria Manush offers almost a dozen different brews, including a honey, milk stout, and IPA. With so many to choose from, my husband and I started with the taster to find our favorites. This gastropub also serves up a full menu of delicious dishes. The Patagónica (Patagonia) Pizza jumped off the menu at me; with smoked trout, tomatoes, arugula, and lots of cheese, this pizza sounded too good to resist. Everything was incredible.
Cerveceria Manush is in the heart of Bariloche and is always elbow to elbow full of people. Show up early or call to make a reservation; at least you can grab a tasty beer if you have to wait for a table.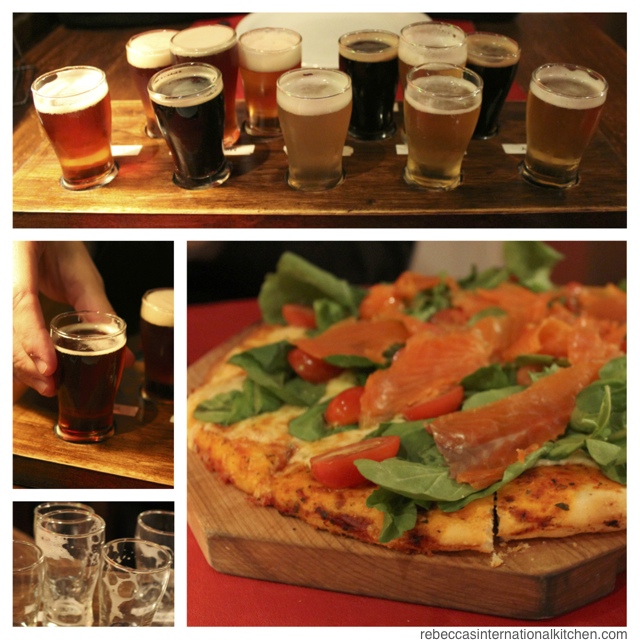 Best Restaurants for Drinks 

Cerveceria Manush
Neumeyer 20
Tel: (0294) 442-8905



Did I leave any of your favorite restaurants in Bariloche off my list? Please tell me! I'm always eager to try out new places.