Finding Restaurants in Mar del Plata
In Mar del Plata there are restaurants and cafés on every corner, and yet there is very little information online for solid recommendations. In a city where Trip Advisor only leads to the expensive tourist joints, how's a person to decide where to eat?
Fortunately for me, my husband's family has lived in Mar del Plata forever. Between their recommendations and five months of trial and error, I have found some of the best restaurants, cafés, and bars in Mar del Plata. Forget what you've read on Trip Advisor; some of these aren't even listed!
If you find yourself in Mar del Plata and in need of a good recommendation, these are my favorites, my g0-tos, places that I've lost count the number of times I've returned. These are the best restaurants in Mar del Plata. Follow my advice, and you can't go wrong.

Tip: It is always best to call ahead to make a reservation, especially on the weekend. I have listed the restaurants' phone numbers and websites at the end of each section, as well as additional recommendations.
Best Restaurants for Argentine Steak and Empanadas
La Lucila
La Lucila has everything you could possibly want in an excellent meal. Start with sampling their delicious empanadas and canastitas ("little baskets" – pictured below). There are 18 varieties of canastitas; you'll want to keep coming back to try them all. My favorites are the panceta con ciruela (bacon and dried plums), roquefort y jamón (blue cheese and ham), and capresse (tomato, mozzarella, and basil).
After the appetizer, share a fresh and tasty salad. You can select one of La Lucila's specialty salads or "build your own" by choosing the ingredients you want.
For the main course, La Lucila offers a wide variety of items, all delicious. From the parilla (grill) I recommend the entraña (skirt steak), bife de chorizo (sirloin steak), or pollo (chicken) and a chorizo (sausage). You can get a half order (for one person) or a full order (for two). If you've had enough beef for a lifetime, La Lucila also has fabulous pizzas and a daily pasta special.
I've only had room for dessert once, but it was wonderful. They have several different desserts to choose from daily. And, if you're as enamored with La Lucila as I am, you can pick up a business card and have their food delivered. Yum!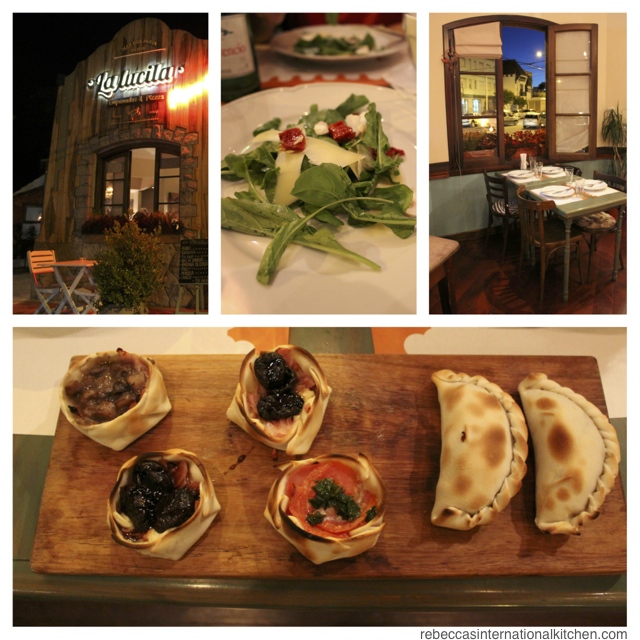 La Mulita
La Mulita is my favorite restaurant to go to for a great steak. If you're already hungry when you get to the restaurant, order a couple empanadas, which are delicious and just enough to tide you over while your steak is on the grill.
For the main course, order the bife de chorizo (sirloin steak). Nearly 3 inches tall, you will simply not believe your eyes. The bife de chorizo is charred on the outside, juicy and cooked to perfection on the inside, and enough to share between two. I also recommend ordering a side of grilled vegetables or a salad.
Finish the meal with the chocolate mousse and a complimentary digestivo (lemoncello pairs particularly well with their chocolate mousse).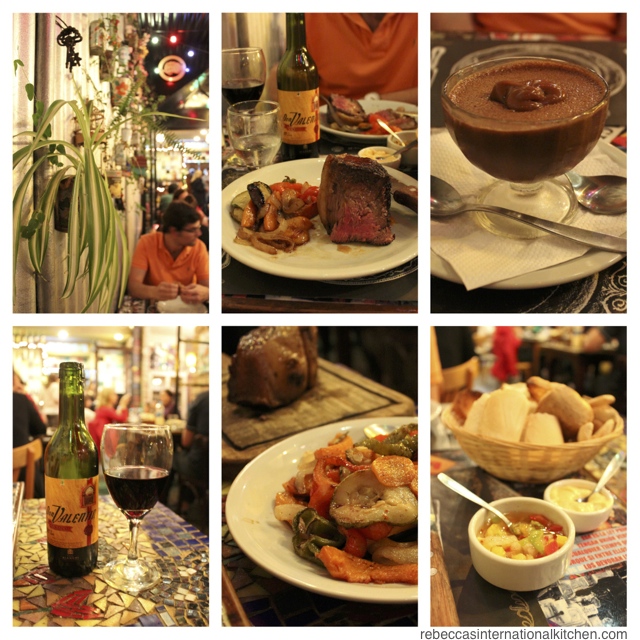 Best Restaurants for Argentine Steak and Empanadas

La Lucila
Alvarado 1221
Tel: (0223) 486-4040 

La Mulita
Saavedra 212 e/ Alem
Tel: (0223) 451-1532  

Mandinga
Olavarría 3060
Tel: (0223) 451-4006  

Pehuen Parrilla
Bernardo de Irigoyen 3666 


For more information about La Lucila, read my article

Canastitas – "Little Baskets" from Argentina

.
Best Restaurants for Seafood
Piazza Ristorante (La Normandina)
When in Mar del Plata, right on the ocean, you have to expect there to be delicious seafood restaurants. One that I have returned to many times is Piazza Ristorante in La Normandina (a large complex with several restaurants and an event center). Be careful when making reservations, as there are two locations. The one at La Normandina is my favorite; it feels like a super fancy restaurant, but with mid-range prices.
From the moment you walk into the Piazza Ristorante, you know you're in for a special treat. The views of the ocean are magnificent and the restaurant is quite romantic. La Normandina has a rather large menu but specializes in delicious pasta and fish dishes.
I recommend any of the pasta dishes (I've tried the gnocchi and ravioli). You get to choose the type of pasta and the type of sauce, making for endless combinations. I also recommend the garlic shrimp or the shrimp crepes with one of their wonderful salads. The fish dishes are always delicious, as are the desserts. Really, you can't go wrong here.
To truly take advantage of the ocean view, come back during the day for breakfast or lunch.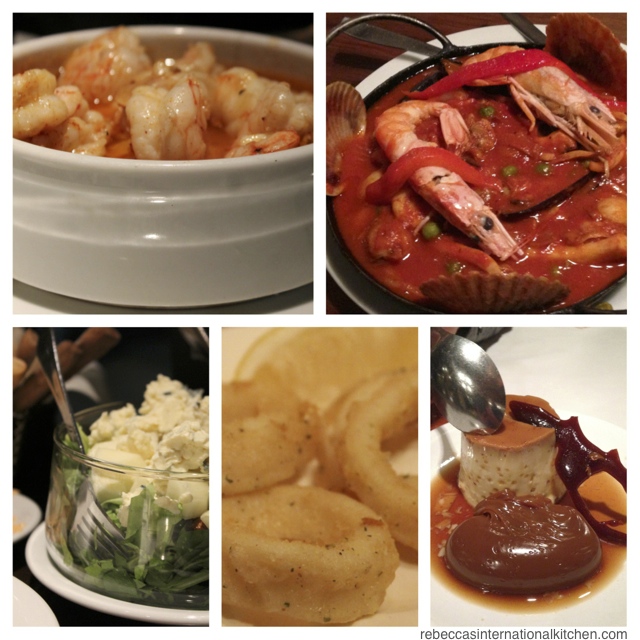 Best Restaurants for Seafood

Piazza Ristorante (La Normandina)

Complejo Playa Grande

Tel: (0223)451-7079

Sur Restaurant
Alvarado 2763
Tel: (0223) 493-6260


El Anticuario

Bernardo de Irigoyen 3819 e/ Matheu

Tel: (0223) 451-6309

Oceanside
Moreno 1006




Best Restaurants for Lunch
L'Epoque at Hotel Sainte Jeanne
L'Epoque, the restaurant at Hotel Sainte Jeanne, is a wonderful place to stop for lunch while window-shopping along Güemes Street. There is indoor and outdoor seating; I prefer the charm of the indoor restaurant. There are black and white photos of Mar del Plata that I love looking at, and the old-fashion wooden decor is warm and inviting.
However lovely the atmosphere, it is the food that is the main draw. Every salad prepared by the restaurant is delicious; my favorite has brie cheese, almonds, preserved figs, and a balsamic reduction sauce. I also love every main dish I've tried: the orange-glazed chicken with basmati rice, the beef medallions, and the salmon immediately come to mind. As if their regular dishes weren't enough to choose from, every day the restaurant has a different lunch special that includes an appetizer and a main course. I've often had the daily special and have never been disappointed.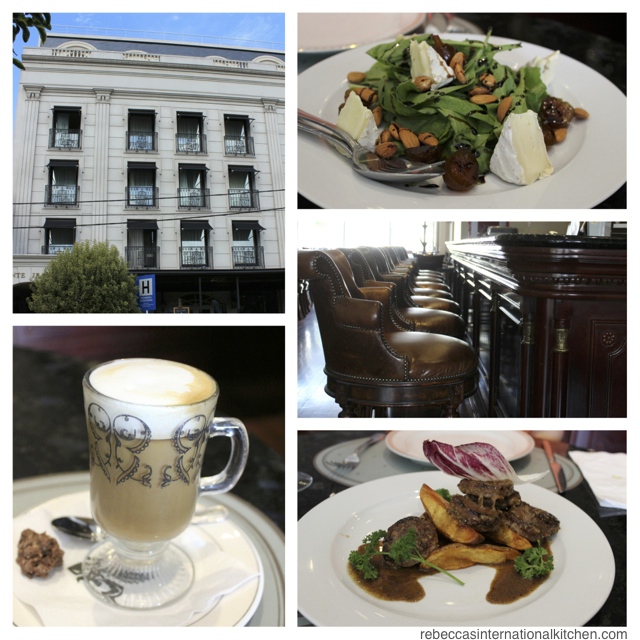 Best Restaurants for Lunch

L'Epoque at Hotel Sainte Jeanne
Güemes 2850
Tel: (0223) 420-9200 

Honey
San Lorenzo 1312
Tel: (0223) 451-2562 

La Nieve
Rivadavia e/ La Rioja


For more information about La Nieve, read #6 in my article Top 11 Food Experiences in Mar del Plata, Argentina.
Best Restaurants for Tea, Coffee, and Desserts
La Cabaña del Bosque (Casa de té)
La Cabaña del Bosque, often simply referred to as "La Casa de té" (the tea house), is a fun spot to spend a couple hours. While it is little out of the way, tucked away in the forested area of Mar del Plata, it is worth going with a group of friends for tea and dessert. There is a lovely garden, and every inch of the restaurant is decorated with antiques. All the teapots and cups are different, adding to its charm.
Each person gets their own pot of tea (so plan to stay a while). Beautiful desserts are displayed on a table, just waiting to be selected. You can be sure the desserts are always fresh. What they don't sell that day, they give away to the last customers. I personally received a large portion of dessert to take home at the end of the day once. What a treat!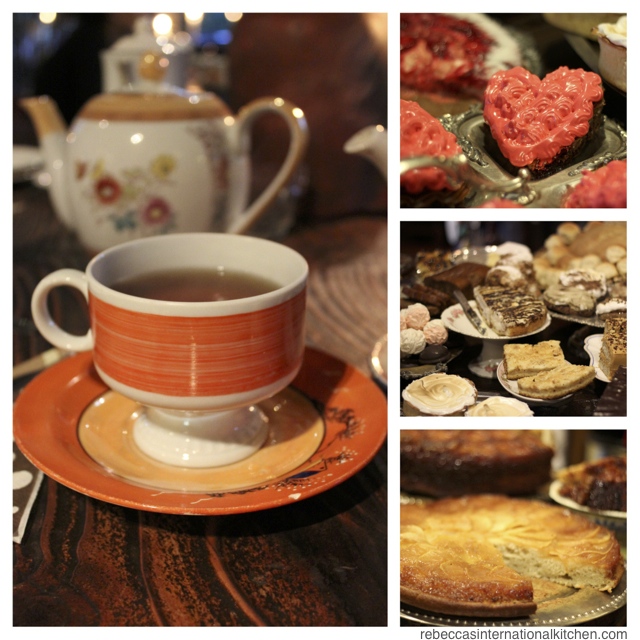 IVO Café
IVO Café is a bit more accessible; it's just across the street from one of the main beaches. They offer different varieties of loose-leaf tea, specialty coffee drinks, and my favorite–mulled wine. Their desserts are always delicious and change daily. There is a large display case from which you can look at all the tempting desserts.
For a special treat, go to IVO Café just before sunset. The ocean is beautiful to look at as the sky changes colors. There's usually some fun entertainment going on in the evening as well, like a singer or a dance show. Consult the restaurant for a calendar of events.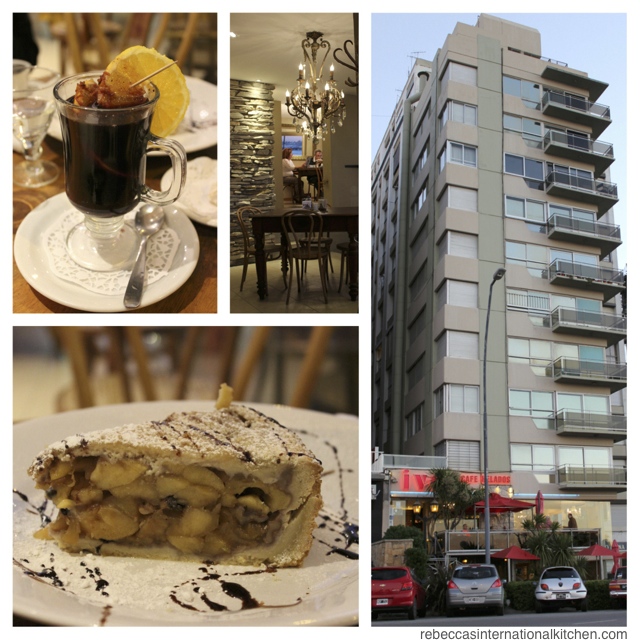 Best Restaurants for Tea, Coffee, and Desserts 

La Cabaña del Bosque

Bosque Peralta Ramos 7600

Tel: (0223) 467-3007

La Fonte D'Oro
Multiple Locations
www.lafontedoro.com

di Mero
Güemes y Gascon
Tel: (0223) 451-2952


For more information about La Fonte D'Oro and Confitería Boston, read #9 in my article Top 11 Food Experiences in Mar del Plata, Argentina.
Best Restaurants for Drinks
Antares
If you've spent any time in Argentina, you must know by now that restaurants don't open until late and Argentinians don't eat until even later. While a little inconvenient at first, you can use this as an opportunity to taste locally brewed beer from Antares. There are now Antares locations all over Argentina, but Mar del Plata is where it all started. There are 3 locations in Mar del Plata, so whether you have dinner reservations near Calle Alem or Calle Güemes, there's an Antares nearby. Two-for-one happy hour is usually from 7-8 p.m., so you can get a great deal while you wait for your restaurant to open.
If you've never tried Antares beers before, I recommend getting the tasting sampler where you can try 4 different types. You can also ask the bar tender to try a little sample before committing to a full glass. If you're interested in learning about how beer is made, Antares offers tours and tastings at their brewery in Mar del Plata.
Antares also serves food, which is a bit hit or miss, depending on what you're hungry for. The first time I had their ceviche it was really great, but then they never had it again. Their cheese fries are popular and tasty, but maybe not the healthiest choice. The picada platters are good but HUGE. Careful that when choosing a snack, you don't accidentally order something as large as a meal. Generally, I stick to getting a beer, munching on the free peanuts (which I'm addicted to), and then going somewhere nearby for dinner.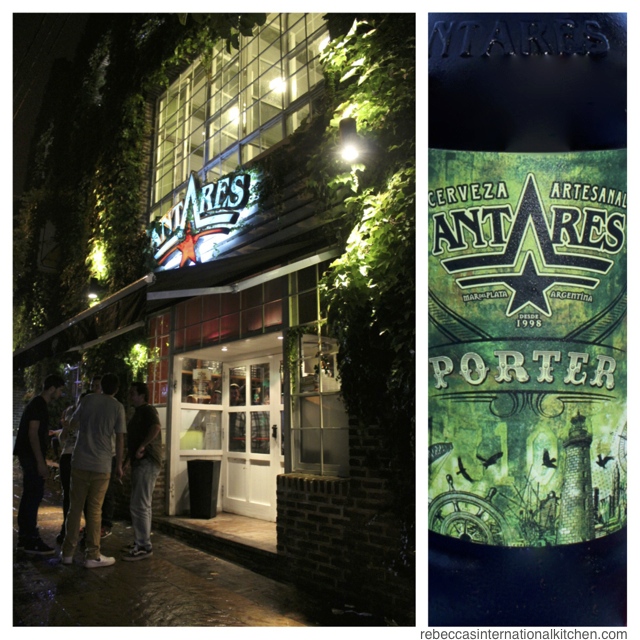 Bodegita
Bodegita is crazy, fun, and a bit off the normal Argentine restaurant path. This cuban-themed restaurant is known for their mojitos, which are truly incredible. I arrived there early one night and got to see the bartenders prepping dozens of glasses. By the time I left, everyone in the whole place had a mojito or two, and the guys at the bar were still making more. They offer different kinds of mojitos that vary in price depending on the quality of rum you choose. Bodegita knows what it's doing in the mojito department.
My honest advice is this: definitely check out Bodegita for its fun atmosphere and tasty mojitos. Order a drink. If you like the vibe and want to be adventurous, order an appetizer. If that goes well, stay for dinner. If not, after the drink and/or appetizer go somewhere else for dinner. I've personally found that the food is 50/50 depending on what was ordered (I liked the pollo piña, but the Cuban sampler platter was a bit bland). Definitely stop by Bodegita for an interesting experience; it's a fun way to start a night out on the town.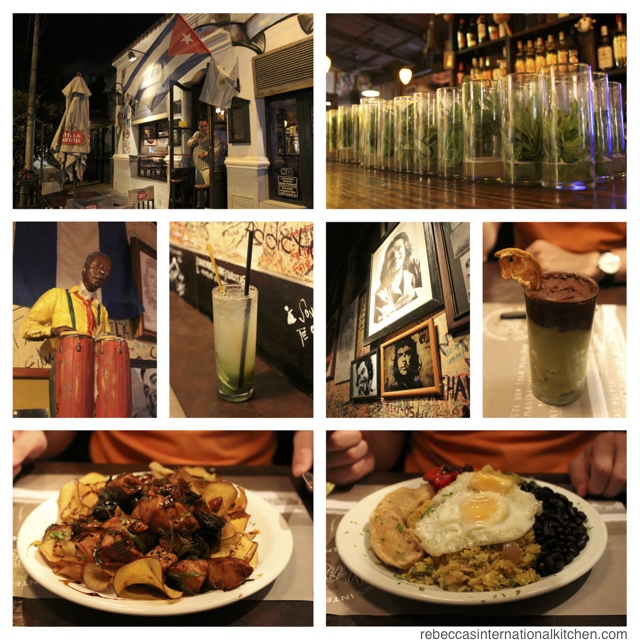 Best Restaurants for Drinks

Antares

-Córdoba 3025

Tel: (0223) 492-4455

-Olavarría 2724

Tel: (0223) 451-6978

-Bernardo de Irigoyen 3851

Tel: (0223) 451-5858

www.cervezaantares.com

Bodegita
Castelli 1252
Tel: (0223) 486-3096


Barker Craft Beer Resto
Rawson 1471
Tel: (0223) 451-7411




Did I leave any of your favorite restaurants in Mar del Plata off my list? Please tell me! I'm always eager to try new restaurants.
To learn more about the history of Mar del Plata, my favorite things to do there, and some other food recommendations, check out my other articles about Mar del Plata.